Sunshine on a plate! My number one recipe in this Orange Series, one of my favorite dessert recipes ever.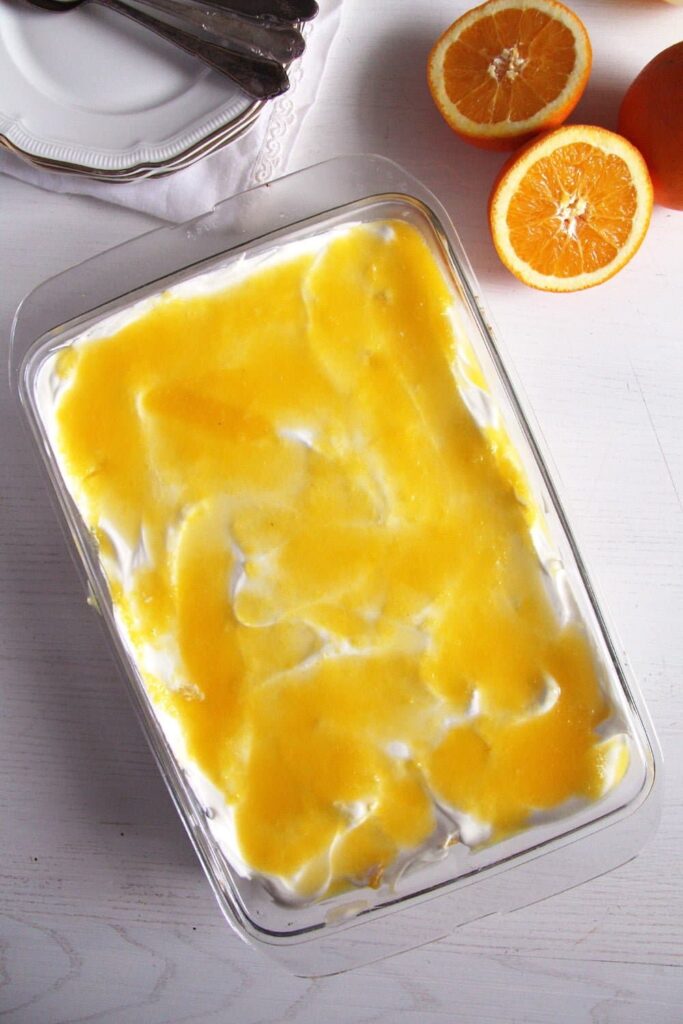 I do like a classic tiramisu as well, but this version of it is so much better. Forget the heaviness and the sometimes overpowering sweetness of the Italian classic and enjoy this light, fresh and flavorful orange tiramisu. Ladyfingers bedded in a creamy mixture of mascarpone, yogurt and cream, orange slices in between the layers and a finish of pureed oranges on top. I am telling you: this is dessert heaven!

I made this several times years and years ago and then kind of forgot it. I mean, it was never really forgotten, but so many other dessert recipes wanted to be tried as well. When deciding to make this orange series, I immediately decided that this tiramisu will be one of the recipes featured. I've made it several times since, my husband and kids love it so much, I am bound to keep making it.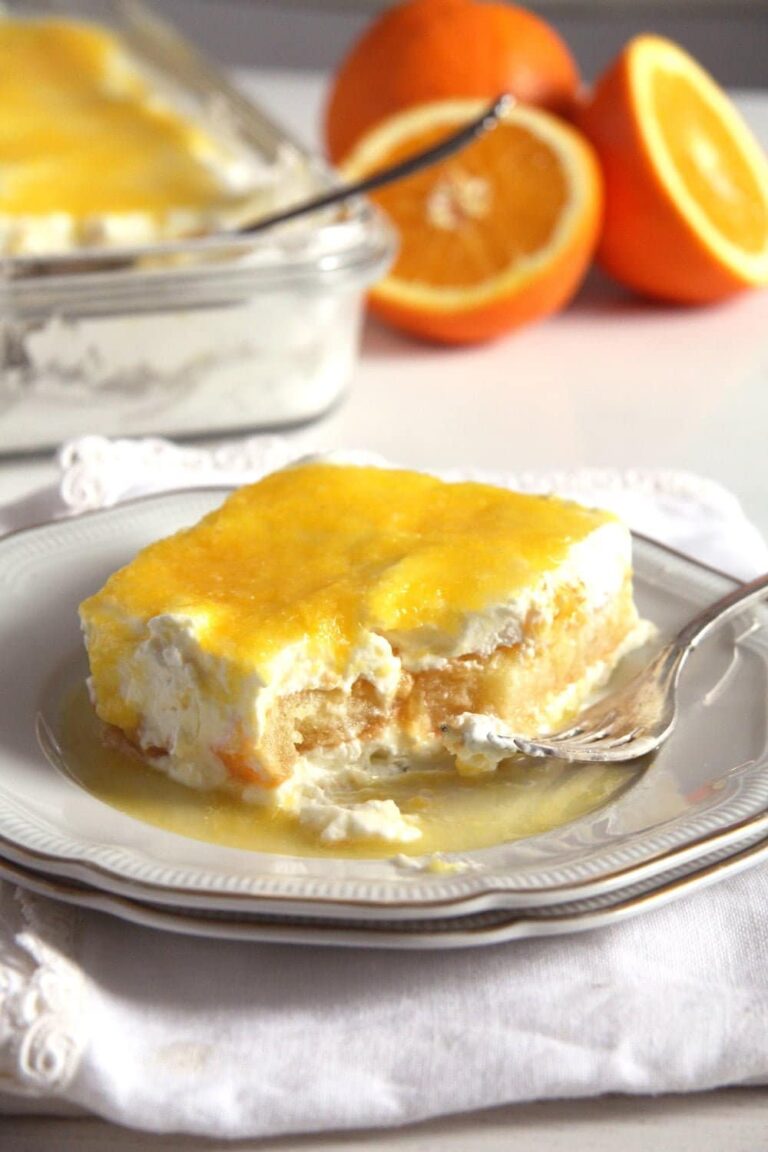 You may also like:
Apple Tiramisu
Plum Casserole