Soft and delicious English rhubarb custard to celebrate the season. A Nigella Lawson recipe.
Rhubarb time again!!!!!!!! So happy! The rhubarb in the garden is not there yet but I still had a bag of frozen rhubarb from last year so I thought I would use that up to make place for the new crop. I just love this kind of seasonal products, that make one happy that either spring or autumn or whatever is there again. Rhubarb, asparagus and elder flowers in spring or pumpkin in autumn, just wonderful.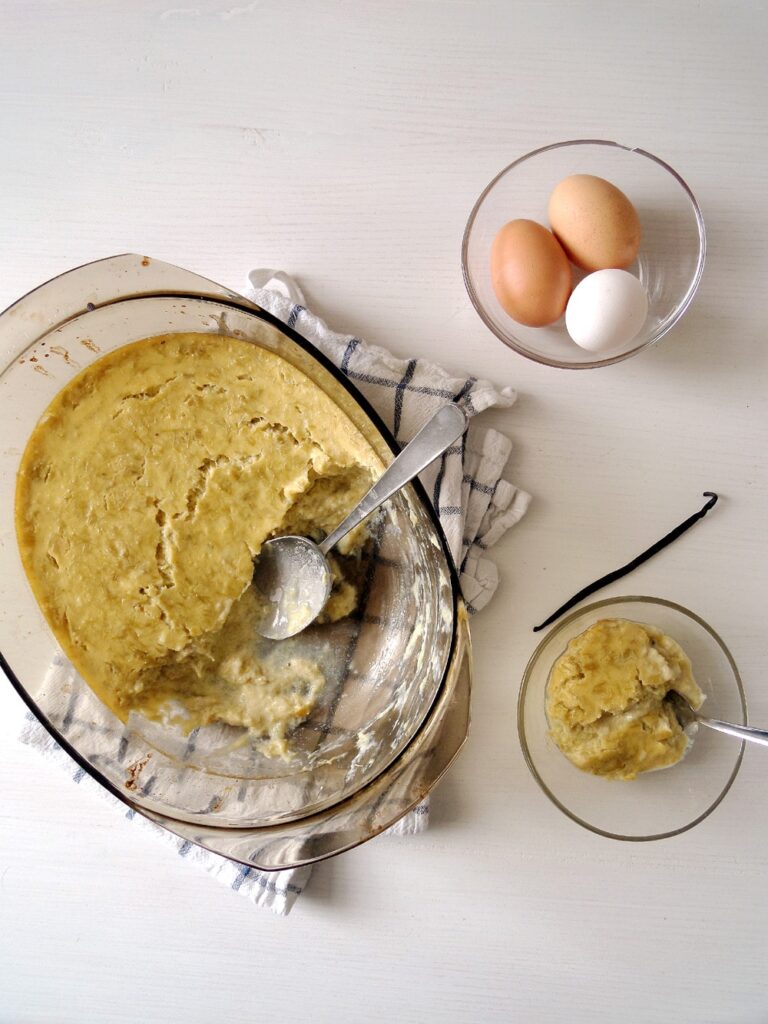 I like everything with rhubarb in it, so you will probably get a few rhubarb recipes posted here before the season is over. So let's just start with this wonderfully sweet and tart rhubarb custard, a recipe I found in Nigella Lawson's book "How To Eat". I think I might have mentioned it before how great this book is, not only the recipes in it, but mostly the way it is written. I can actually read this like reading a novel. I never had that with any other cook book except for Nigella's cook books.
I find the pictures I made a bit dull, but don't let that stop you from trying this recipe. It is really worth the effort if you, like me, like rhubarb.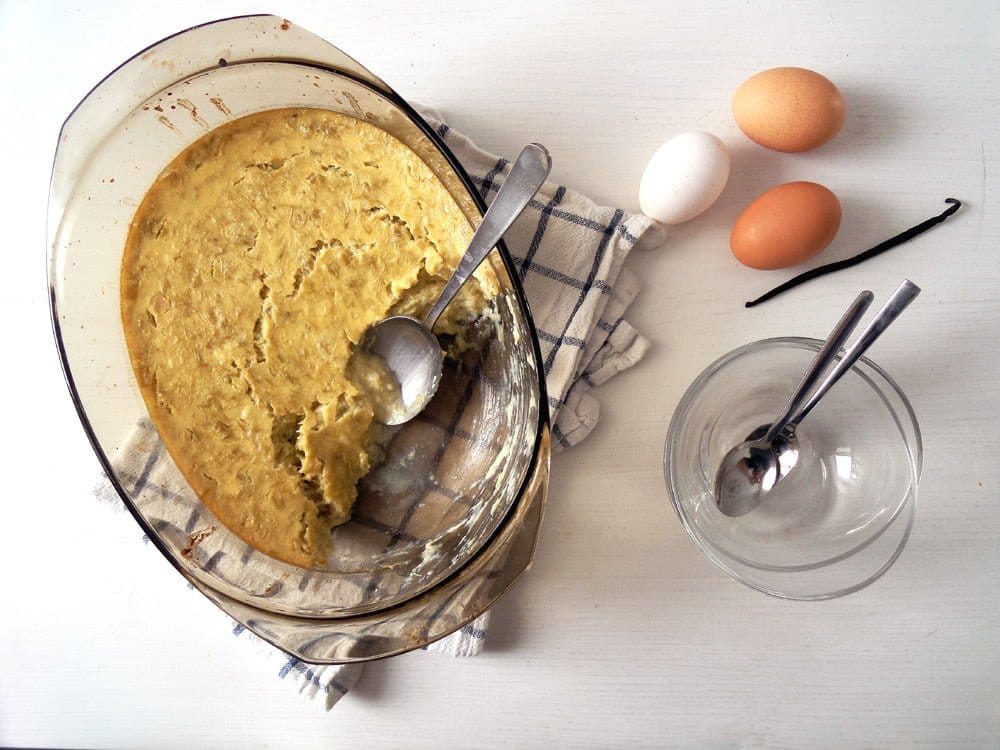 Other rhubarb recipes: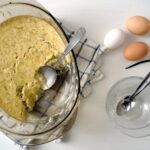 Ingredients
100 g/ ½ cup granulated sugar

1 kg/ 2.2 lbs rhubarb, cleaned weight

100 ml/ scant ½ cup water

4 eggs

4 egg yolks

75 g/1/3 cup + 1 tablespoon vanilla sugar

600 ml/ 2 ½ cups full-fat milk
Instructions
Clean the rhubarb and chop into small pieces, about 3 cm/ 1.2 inch. Place in a pot and add the water and 100 g sugar. Cover, bring to a boil and cook for about 5 minutes until the rhubarb turns to pulp. Strain through a sieve, but don't push through the strainer.
Preheat the oven to 160 degrees Celsius/ 320 degrees Fahrenheit.
Beat the eggs, egg yolks and vanilla sugar with a fork.
Bring the milk to a boil, but don't actually let it boil.
Add the milk to the egg mixture while beating with the fork. Add the rhubarb and stir gently. Pour everything into a baking dish. Place the baking dish into a larger baking tray, pour boiling water into the larger tray to come around halfway up the baking dish containing the custard.
Bake for 45 minutes to 1 hour. It is done when the top of the custard is quivering to the touch but not liquid. Take the custard out of the water and let stand for a while before eating, it will continue setting while it stands.
This post might contain affiliate links. The price you pay as a consumer does not change, but if you make a purchase we will receive a commission which helps support the blog.