A luscious cream cheese, yogurt and heavy cream dessert with strawberries and meringues, what better way to celebrate spring! 
This is an updated post from May 2015.
A very quick dessert for the weekend. Crushed Meringue Dessert with Strawberries and Cream: heaven in a cup! It was more of a way of using up the rest strawberries and stuff that I had in my fridge, but the result is definitely worth making. Everybody loved this and after eating it, I quickly wrote down the recipe, so that I don't forget to make this again.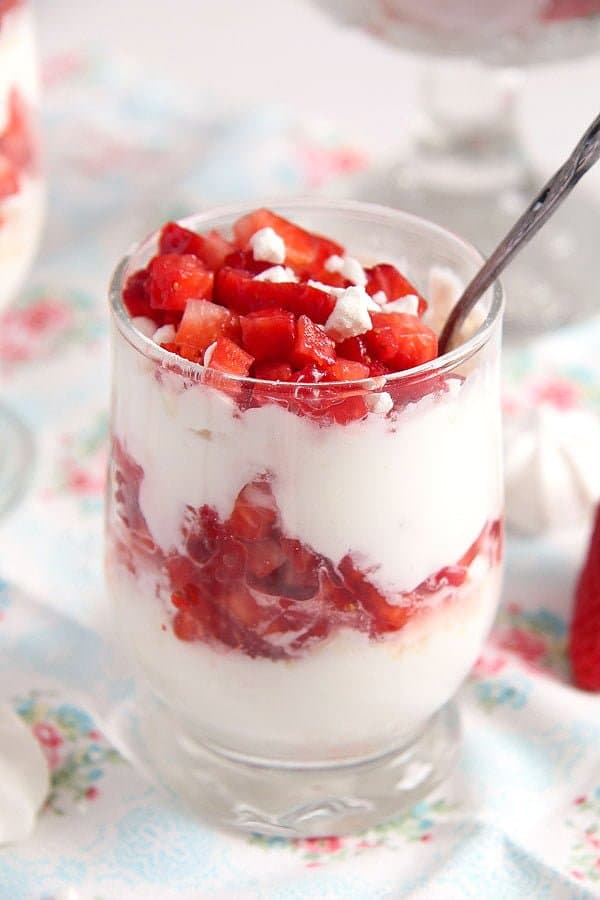 I used already made meringues, I still had ½ a package in my pantry, but you can make your own if you wish. I am sure that will only make things better. Careful with the sugar, the meringues are already very sweet, so don't add to much sugar in the cream cheese mixture. The dessert needs to spend some time in the fridge before being eaten and the meringues will kind of disintegrate during this time, so that in the end, everything will be sweeter than you thought it will be at first.
This recipe was not intended to be an Eton Mess, but after seeing similar looking pictures of delicious strawberry desserts online, I've realized that this particular Crushed Meringue Dessert with Strawberries and Cream resembles the classic English Eton Mess.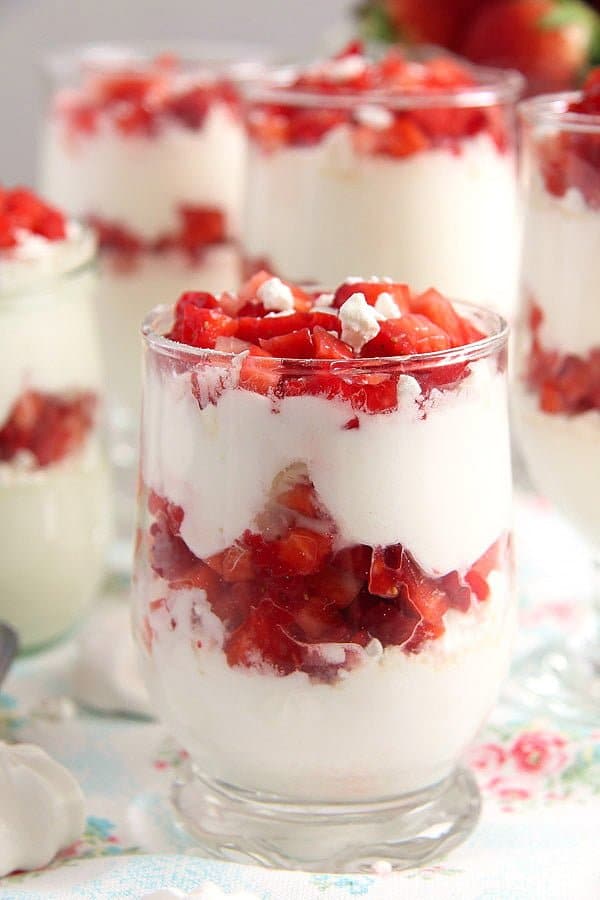 However, while a typical Eton Mess is made with only heavy cream, my Crushed Meringue Dessert with Strawberries and Cream is made with a mixture of heavy cream, cream cheese and yogurt. I am sure I would absolutely love an original Eton Mess made with only heavy cream (I love heavy cream), but still I prefer this version, the use of yogurt and cream cheese give the dessert a bit more of a zing.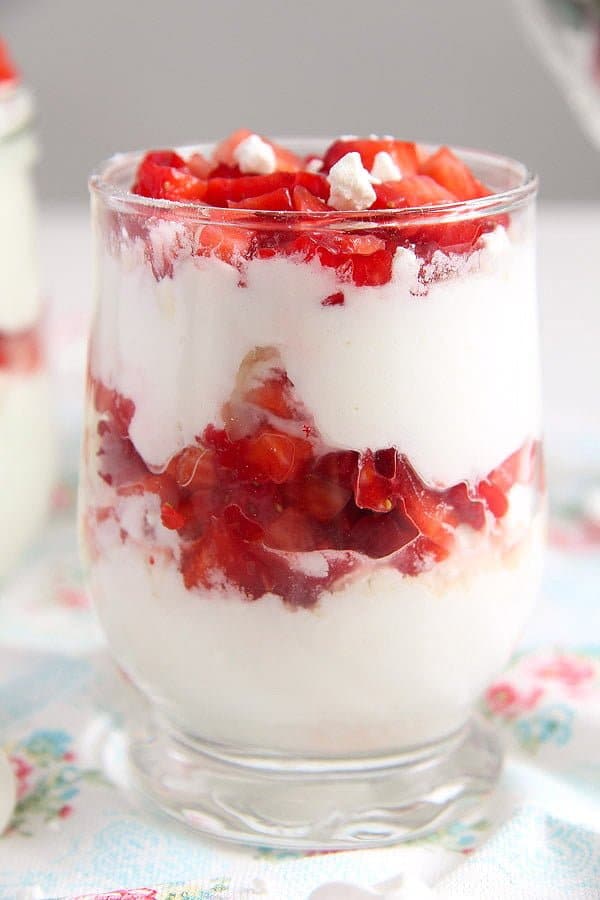 Some more spring desserts with strawberries: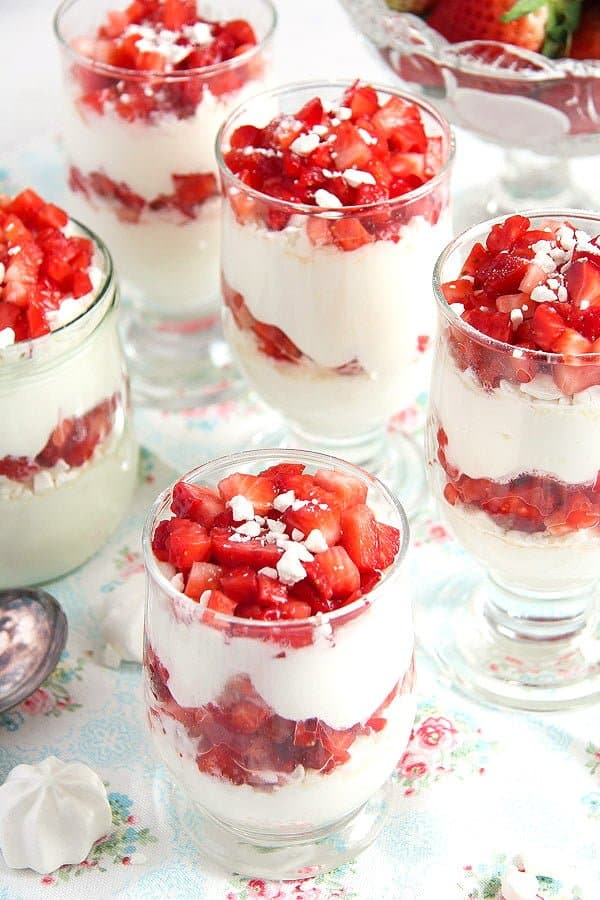 Ingredients
300 g/ 10.6 oz/ 1 1/3 cup cream cheese (full fat or low-fat, it is up to you)

300 g/ 10.6 oz / 1 1/4 cup yogurt (I used creamy low fat)

200 g/ 7 oz/ scant 1 cup heavy cream

2 tablespoons granulated sugar

some vanilla extract (to taste)

500 g/ 1.1 lbs strawberries

about 20 meringues (depending on size, mine were small)
Instructions
Beat the heavy cream until stiff. Mix together the cream cheese, yogurt, sugar and vanilla extract until smooth. Fold in the heavy cream.
Chop the strawberries.
Place some cream cheese mixture at the bottom of 6 dessert cups or jars. Add some meringues, crushing them with your fingers on top of the cream. Add some chopped strawberries. Repeat these layers one more time, finishing with strawberries.
Place the cups in the fridge and let stand for a few hours before serving. The meringues will mostly disintegrate making the dessert creamy and sweet.
This post contains affiliate links. The price you pay as a consumer does not change, but if you make a purchase we will receive a commission which helps support the blog.