Spuma de capsuni
Only three ingredients: strawberries, egg whites and sugar, about ten minutes working time and you will be able to enjoy this delicious, Romanian summer dessert.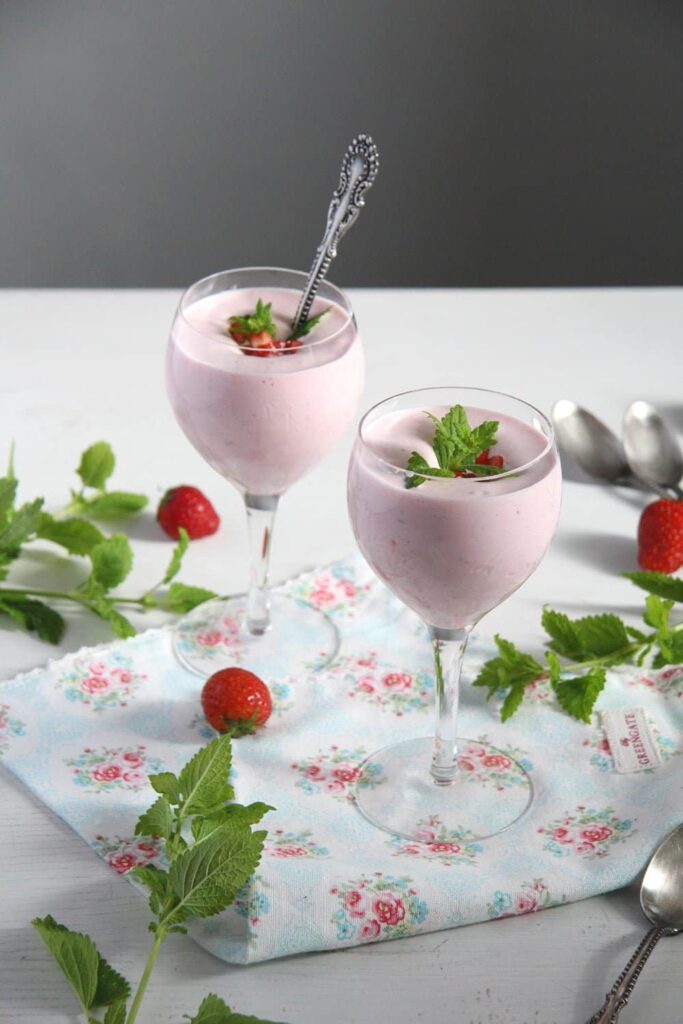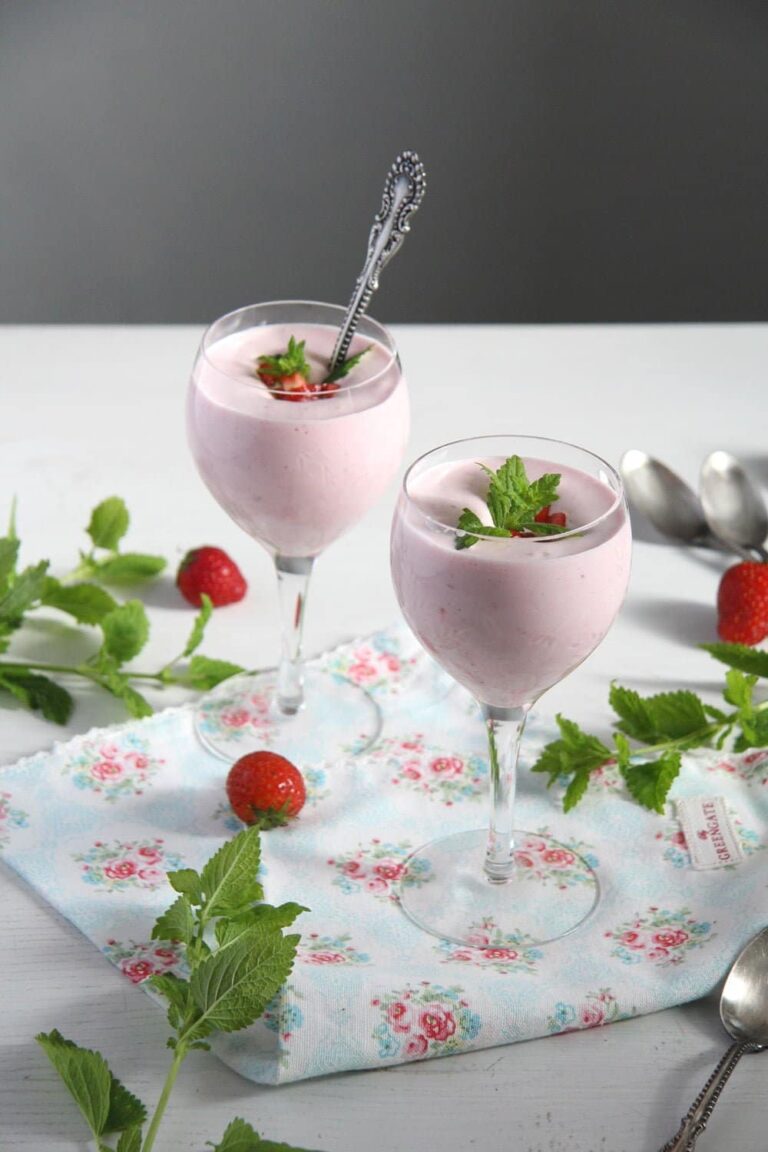 This strawberry foam was THE summer dessert for me and my sister while growing up. My grandmother was not much into making sweets of any kind, she didn't really have much time to start with anyway, she always worked full-time, so in spring/summer when we would crave for something sweet, she used to whip up this quick dessert. It was fast, very cheap and totally delicious!
And she was not the only one making this dessert, the strawberry foam is a typical Romanian dessert, I think everybody who grew up in Romania has had it plenty of times. This dessert kind of catches the essence of Romanian cooking: economical, using the best ingredients and tasting delicious. Economical, because Romania was never a rich country, most people live on a tight budget, so food is often simple, relying on just a few good ingredients. And when the ingredients are scarce, then you really have to make sure you get the best possible produce, which will allow you to cook delicious food without the need of lots and lots of other things. And when it comes to vegetables, great tasting vegetables, Romania is the place to be, the soil is fertile and the weather makes the plants thrive.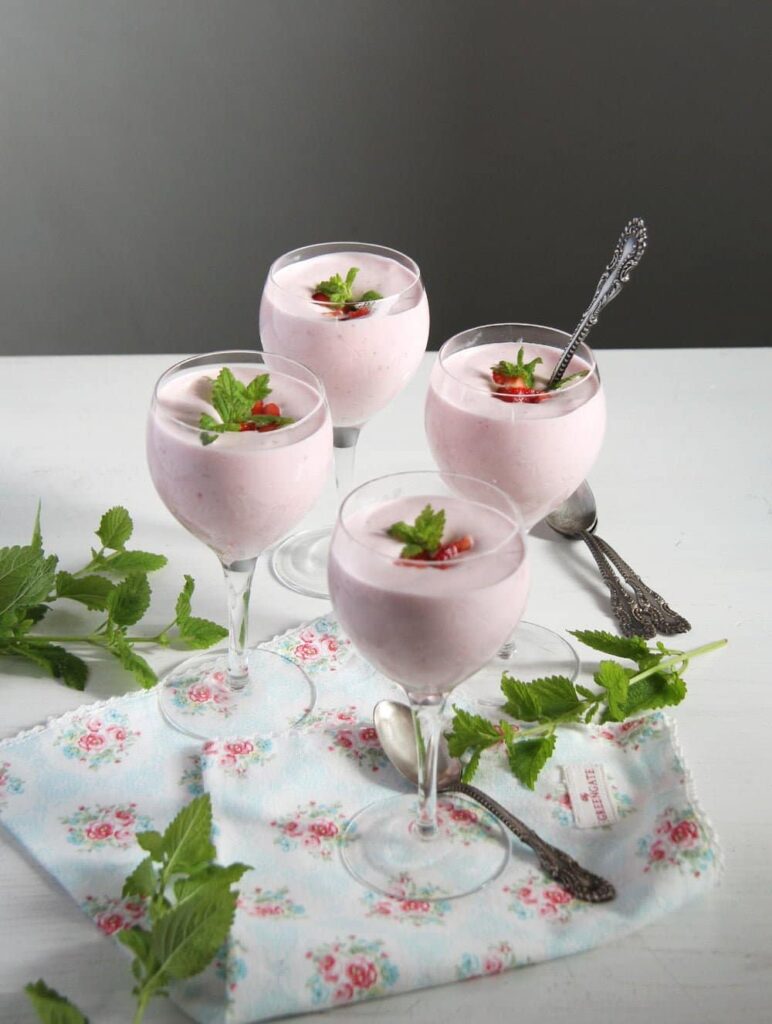 I could almost start crying now, when thinking about the huge farmer's market Cibin in my hometown Sibiu. I can see the mountains of fresh strawberries, I can almost smell them… Heaven! So sorry I couldn't appreciate this market more while I was still living there. I didn't have any interest in cooking back then, so this market's beauty was kind of lost on me. And now I miss it so much!
So the most important thing when making this recipe: use the tastiest, sweetest strawberries you can get your hands on and the freshest possible eggs. The egg whites will remain raw, so buy those pasteurized eggs, if you are worried about Salmonella. God knows, we never even knew there was such thing as Salmonella back in those days in Romania, nothing ever happened, but if you want to be completely safe, please use the pasteurized eggs.
Disclosure: This post contains affiliate links, so if you click on them and make a purchase we will receive a commission. This will help support Where Is My Spoon, which we truly appreciate.