Last Updated on
How about starting your day with this delicious and super healthy Apple Orange Turmeric Paste Smoothie?
I do love my homemade Turmeric Paste for Golden Milk and I normally drink it every day in the original form of Golden Milk or as Turmeric Tea. But because I usually like a lot of change when it comes to eating and drinking, I've came up with several recipes which use this wonderful turmeric paste.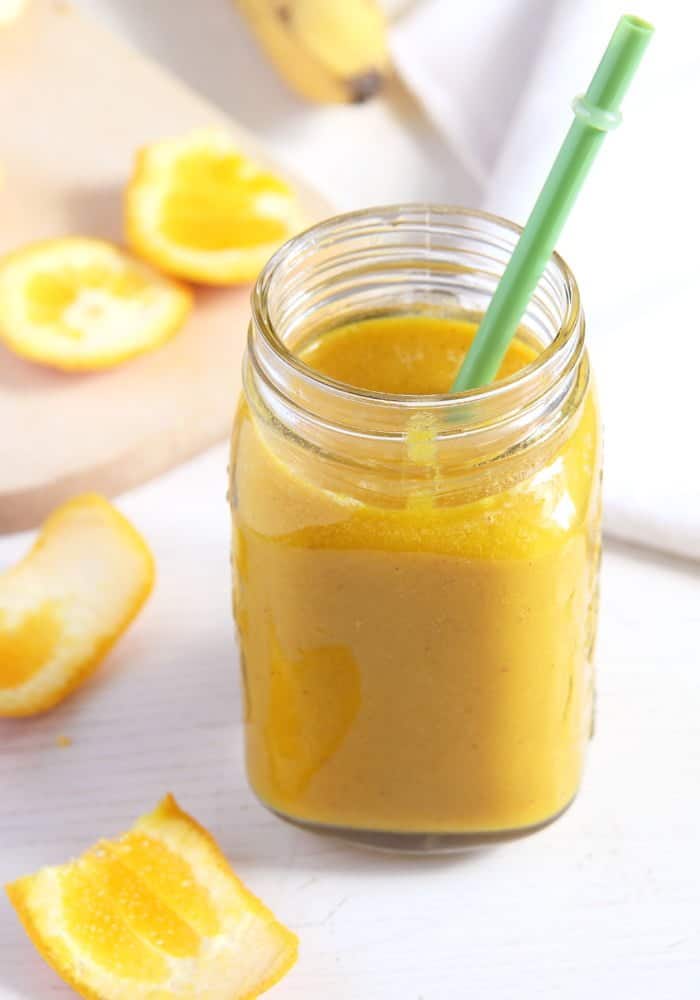 One of them and probably the simplest of them all is this Apple Orange Turmeric Paste Smoothie. A perfectly delicious and healthy start in the day! It takes than 5 minutes to make and it tastes fantastic. Just give it a try!
For more on the health benefits of turmeric paste and its uses have a look at this article: Health Benefits and Uses of Turmeric Paste.
And for more Delicious Smoothies, visit cookingdetective.com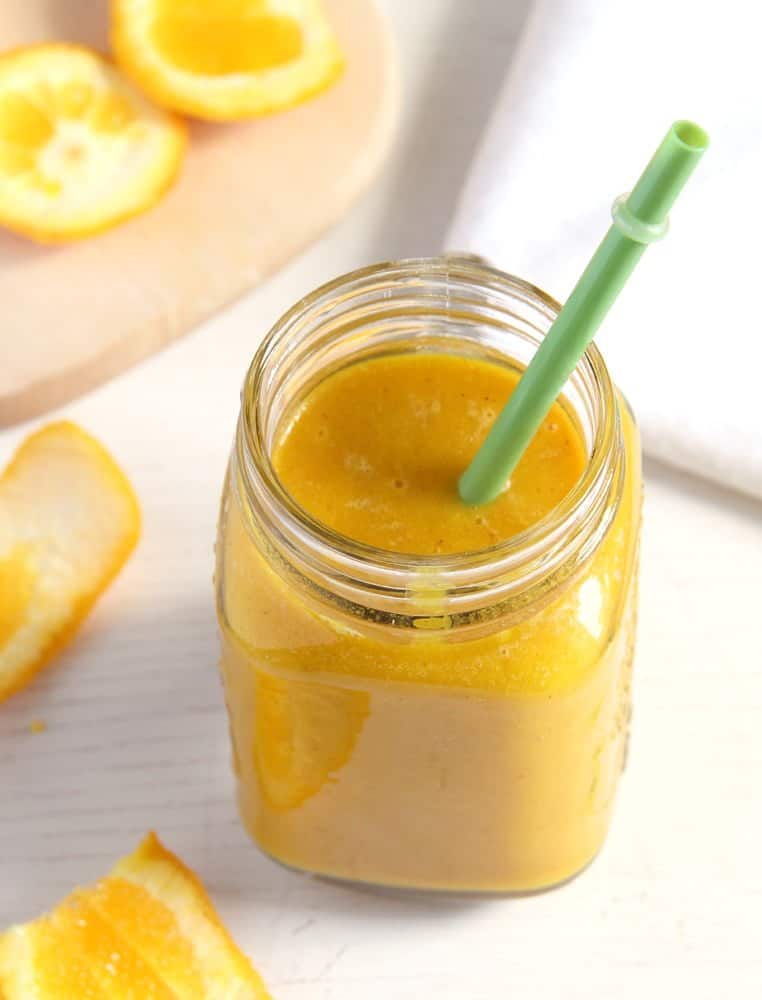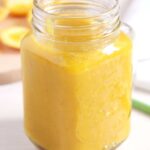 Ingredients
1 apple

1 banana

1 orange

120 ml/ ½ cup fresh orange juice

1 teaspoon turmeric paste for golden milk

ice cubes, optional
Instructions
Chop the apple and the banana and place them in the food processor. Peel the orange, removing the white parts as well. Chop and give to the food processor. Add the orange juice and the turmeric paste and process until very smooth. Serve with ice cubes, if you wish.
This post contains affiliate links. The price you pay as a consumer does not change, but if you make a purchase we will receive a commission which helps support the blog.