Incredible golden tea made with fresh turmeric, ginger, black pepper, honey and lemon so soothing for my sore throat.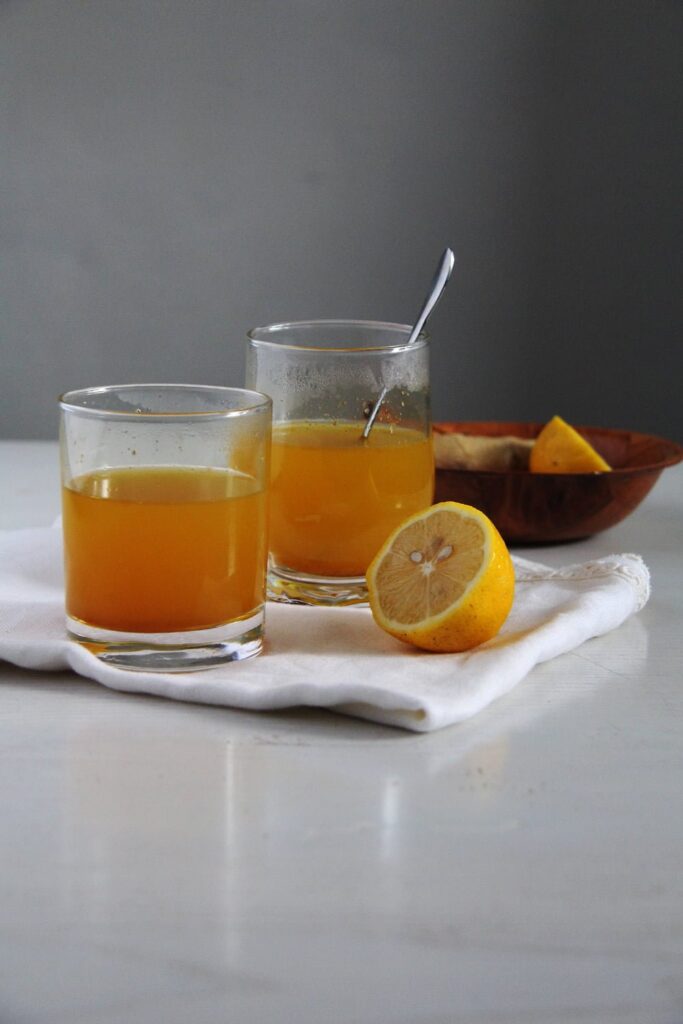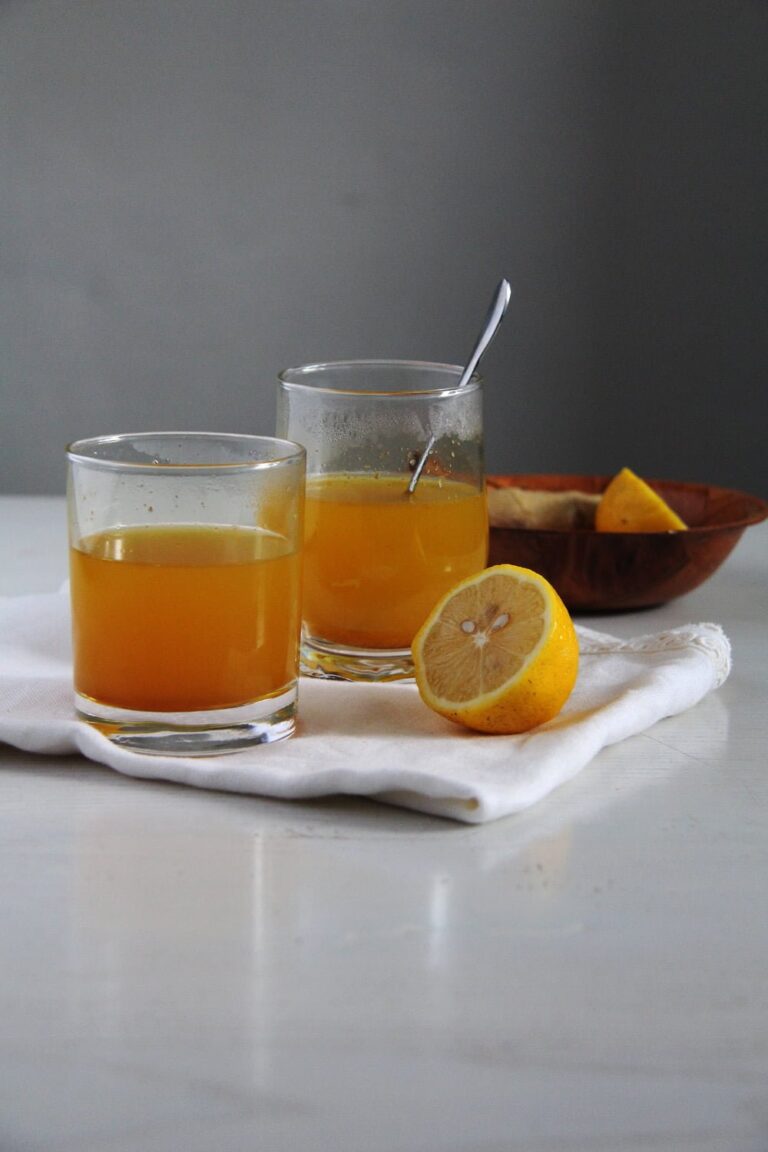 Although I am in the middle of this Turmeric Series, I have to admit I had no intention whatsoever of posting a recipe for making turmeric tea. I have never had any before and after posting about the Turmeric Paste for Golden Milk I thought that would be enough as I generally don't post too many drinks.
But last night my throat started to ache and it got worse and worse during the night. As I absolutely abhor sucking on throat drops (they taste so bahhhhhh), I googled for some remedy against the pain and found that turmeric and ginger tea with honey might help. As my kitchen is full of turmeric these days, I immediately made the tea and what a revelation that was! Best tea I've ever had!!!! No kidding! And the sore throat actually got better after sipping on this tea all day long. It's not completely gone (that would be a miracle), but it is better, at least I can swallow normally without screwing my face in pain like I did in the morning.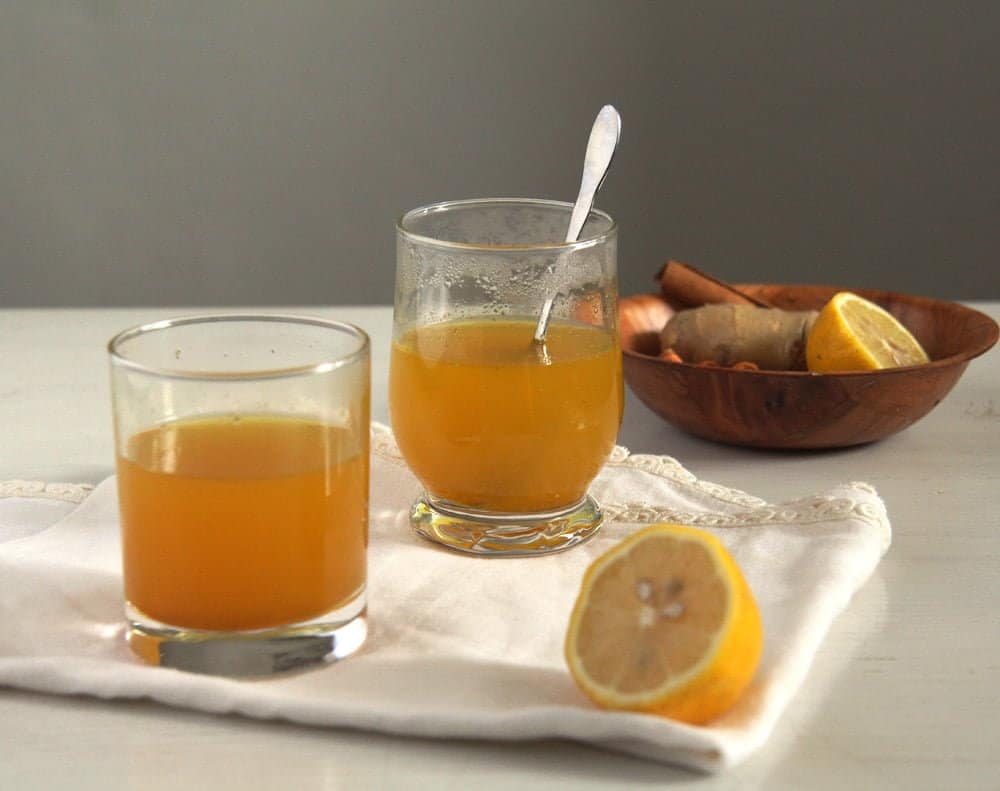 You definitely have to try this! You will love its aroma, the sweet and lemony taste and that surprising peppery kick.
The recipe makes 1 large tea mug, but feel free to make as much as you want. I didn't follow a certain recipe, I just read about the way of making this tea and made my own concoction.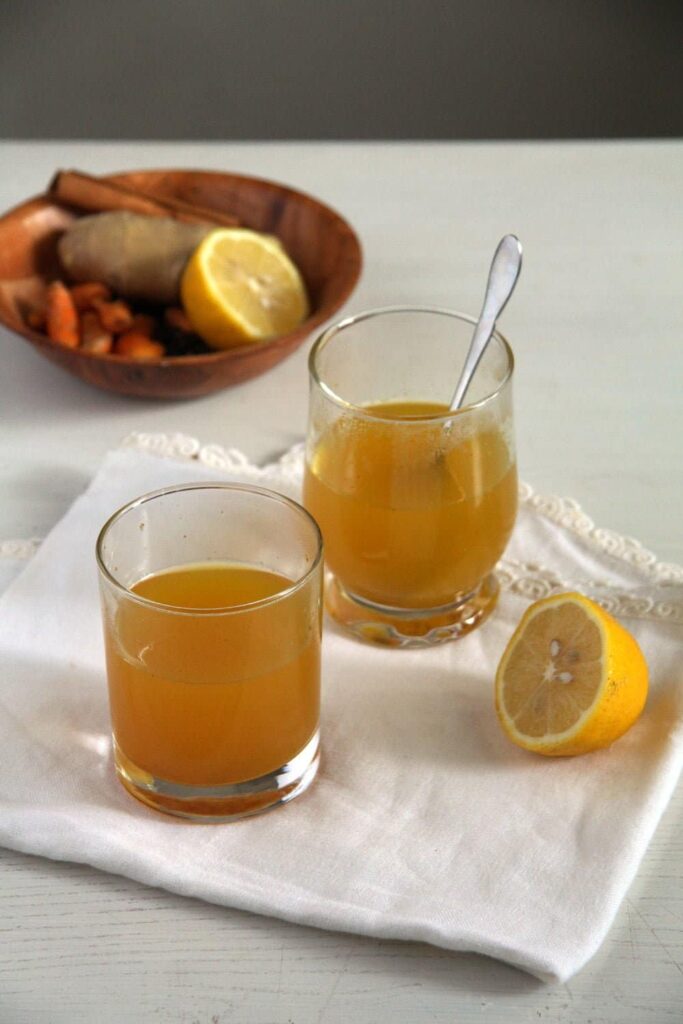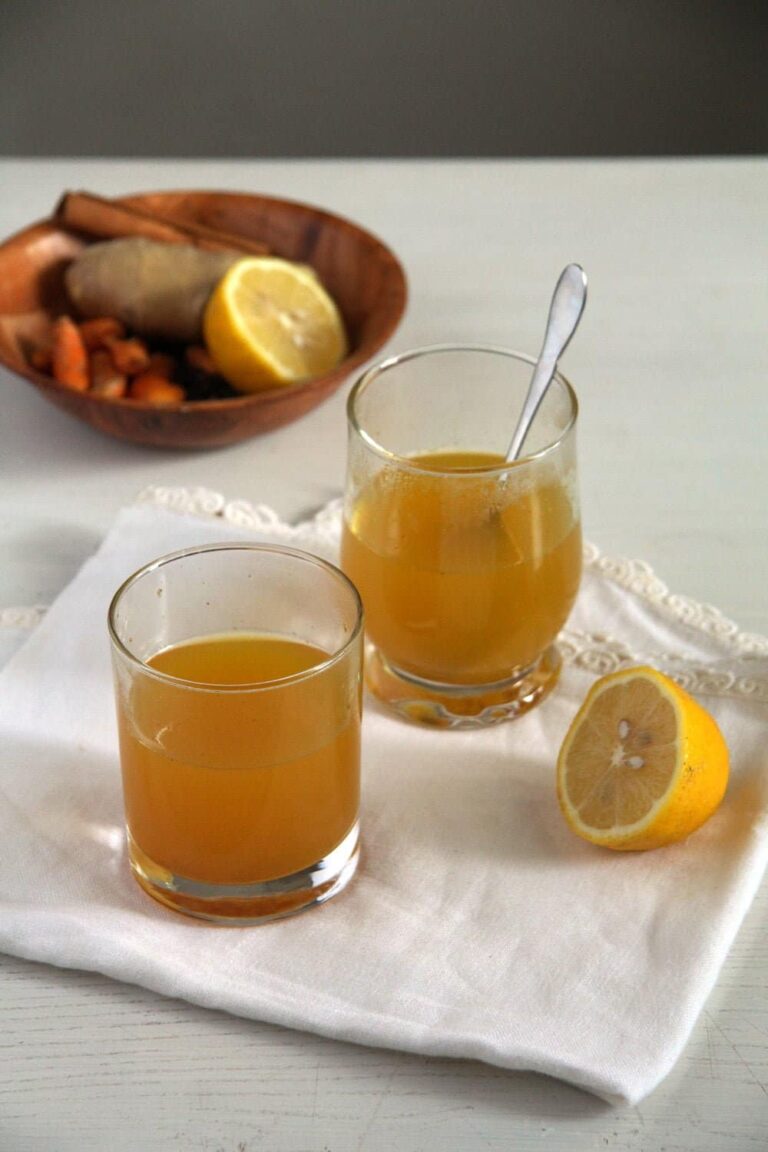 This post contains affiliate links, so if you make a purchase we will receive a commission which helps support our family.

Others you might like: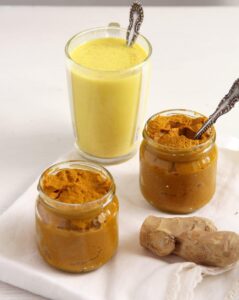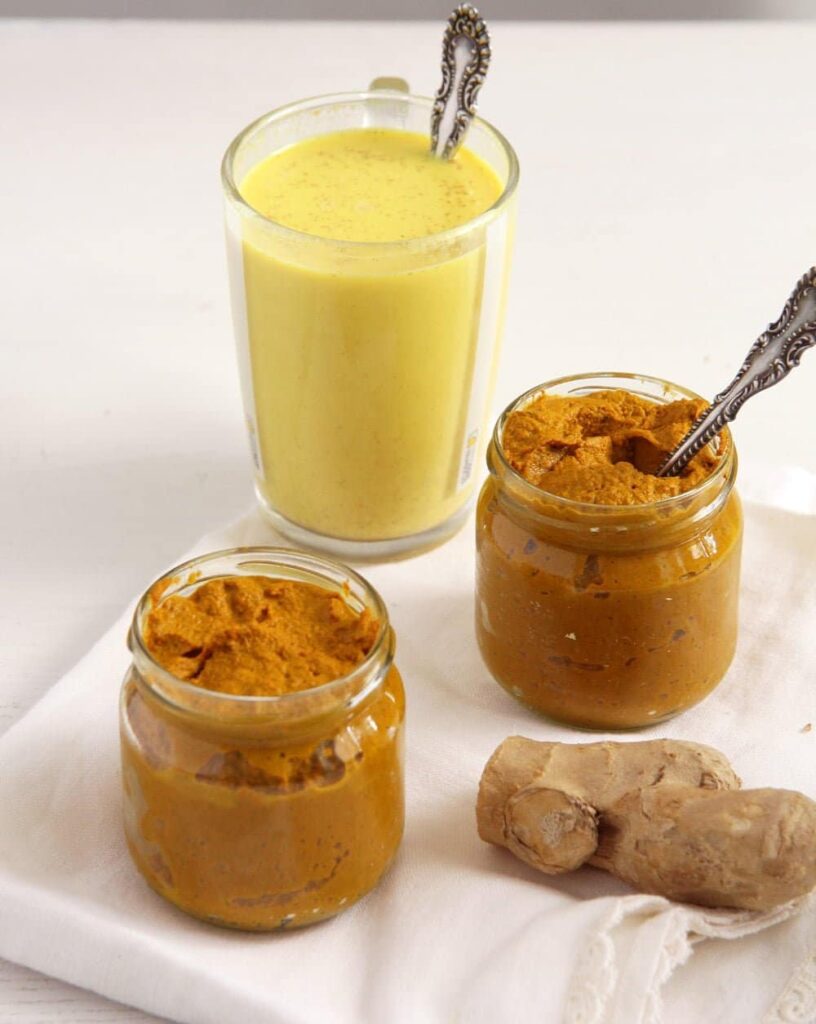 Turmeric Paste for Golden Milk