Perfectly roasted pumpkin: an easy, spicy and versatile recipe, you can enjoy this as a vegetarian meal with yogurt dip for instance or as a side dish for meat, poultry or fish.
Easy Roasted Pumpkin with Spices
This roasted pumpkin is my last recipe in this Pumpkin Series and I could almost say that this time I saved the best for last. I love every other recipe that I've posted during the past two weeks, but this one is really my favorite. Not only because it is so thoroughly delicious, but also due to the fact that it is so extremely easy to make and so easy to change according to your taste.
That makes it a perfect choice for any kind of meal during the autumn/winter months: you could eat the pumpkin wedges as they are for lunch or dinner any day of the week, they don't require much work or much time or you could have them as a side dish for your Sunday roast (or Thanksgiving turkey) or almost any other meat/poultry/ fish dish you can think of.
How to make oven roasted pumpkin wedges
The spice mixture I used to make the roasted pumpkin this time can be changed as well according to your taste or needs at the moment. I chose a Middle-Eastern inspired spice mix this time because I wanted to pair this with a yogurt tahini dip, but actually when it comes to spices the sky is the limit.
Use a few, use many, use any spice mixture you like, let your mood or the main dish inspire you…
The pumpkin you can see in the photographs is a Hokkaido pumpkin, that's why I didn't need to peel the thing. If you choose butternut squash or another kind of pumpkin (make sure is a tasty one, there are many sorts that don't have much of a taste) for this roasted pumpkin recipe, then do peel them.
You could even prepare these pumpkin wedges in advance, cut the wedges, place them in the casserole dish, rub them with the spice mixture and let them marinade until ready to roast them.
The roasting time is not an exact science either, it depends on how thick your wedges are, mostly. Check from time to time and stop roasting the pumpkin wedges when they are as soft as you like them to be.
This recipe serves two as a main dish and 4 as a side dish, but it can be easily doubled, just use a baking tray if you do.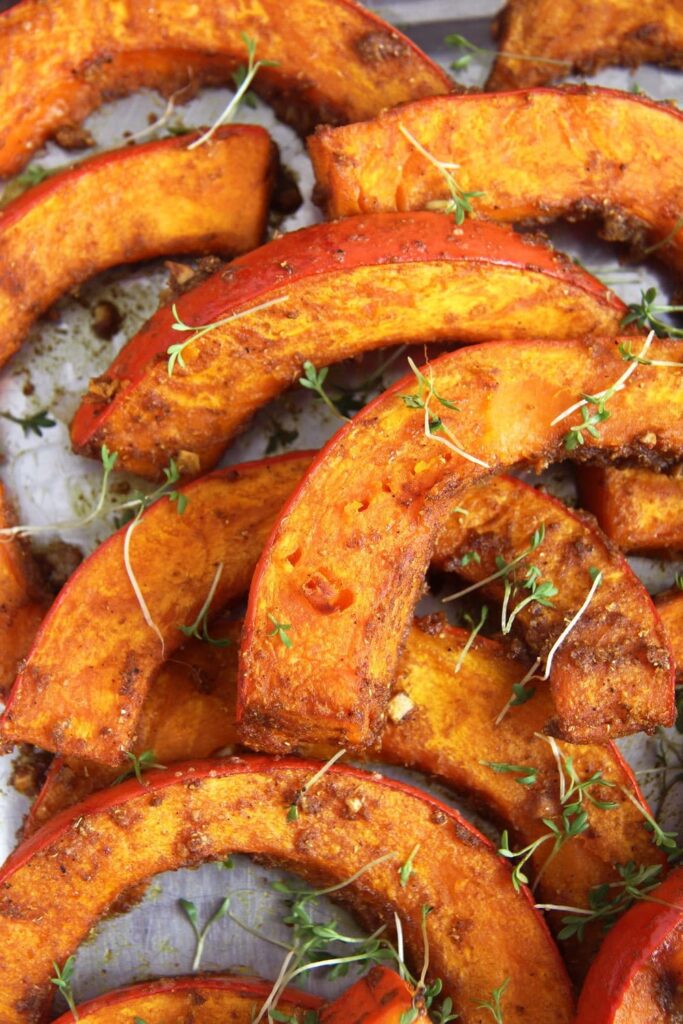 This post contains affiliate links. The price you pay as a consumer does not change, but if you make a purchase we will receive a commission which helps support the blog.
Others you might like: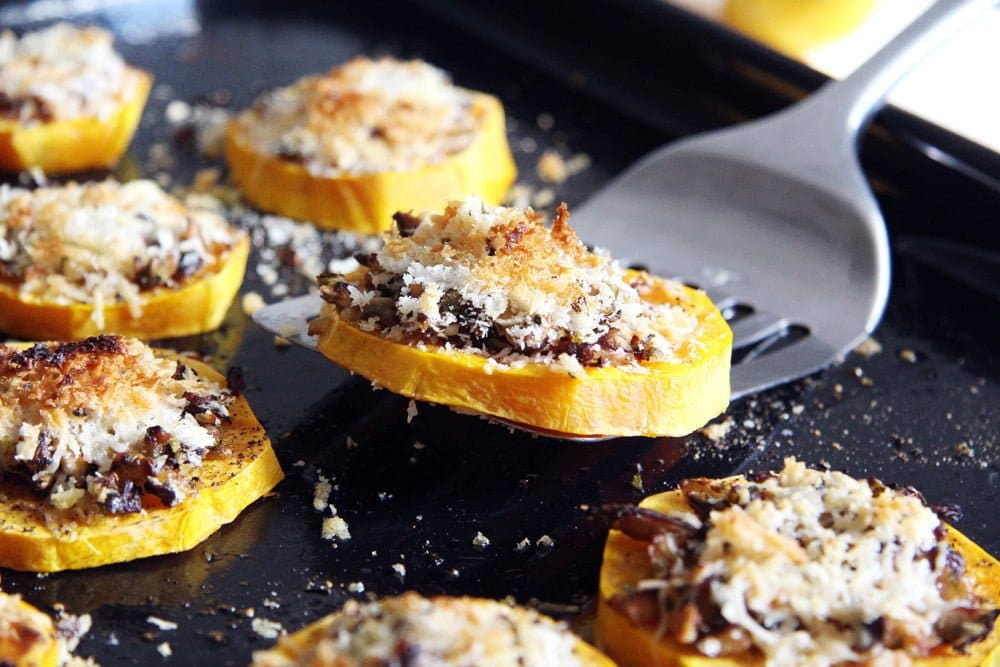 Baked Butternut Squash Parmesan Slices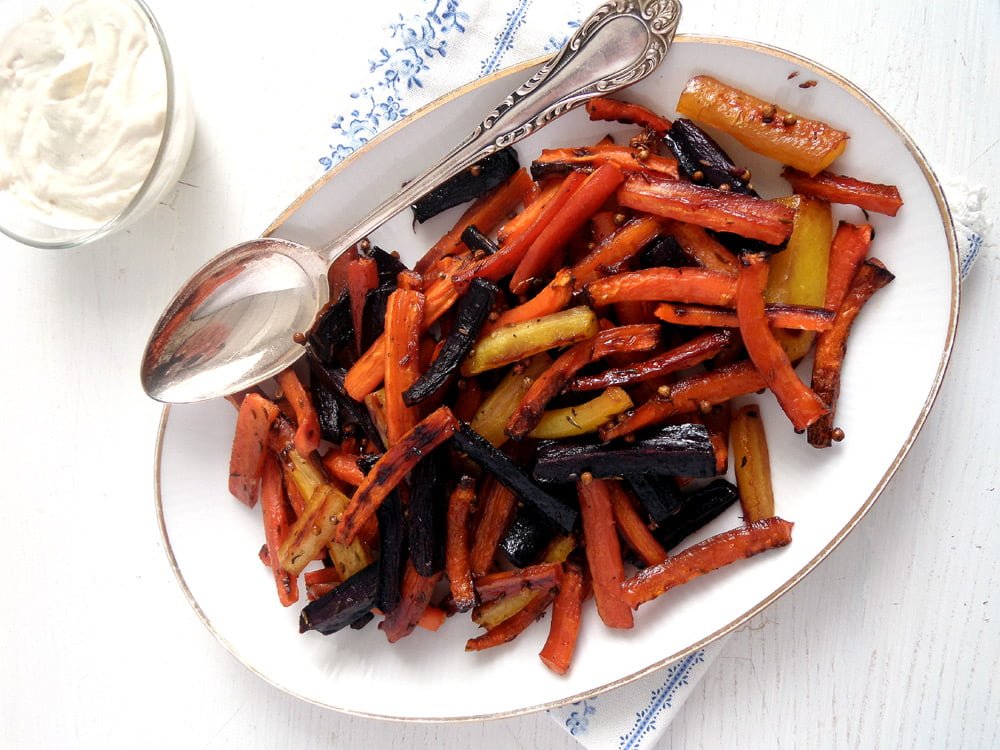 Honey-Glazed Carrots with Tahini Dip