I am not much into cooking large pieces of meat, I don't know why, I actually love a good roast, but mostly I wait for Christmas or Easter to eat something like this, at my mother-in-law's house.
However, I decided to make my own roast beef recently. The main reason for this is that we bought some really amazing Angus beef from somebody in the village who is breeding this kind of cows. About once a year they are butchering one cow and we buy about 10 kg of different cuts of meet at a very good price. There are many cuts included, like stewing meat, bones and meat for soup, minced meat and so on and also some roasting pieces, so I thought it was high time I made my own roast again.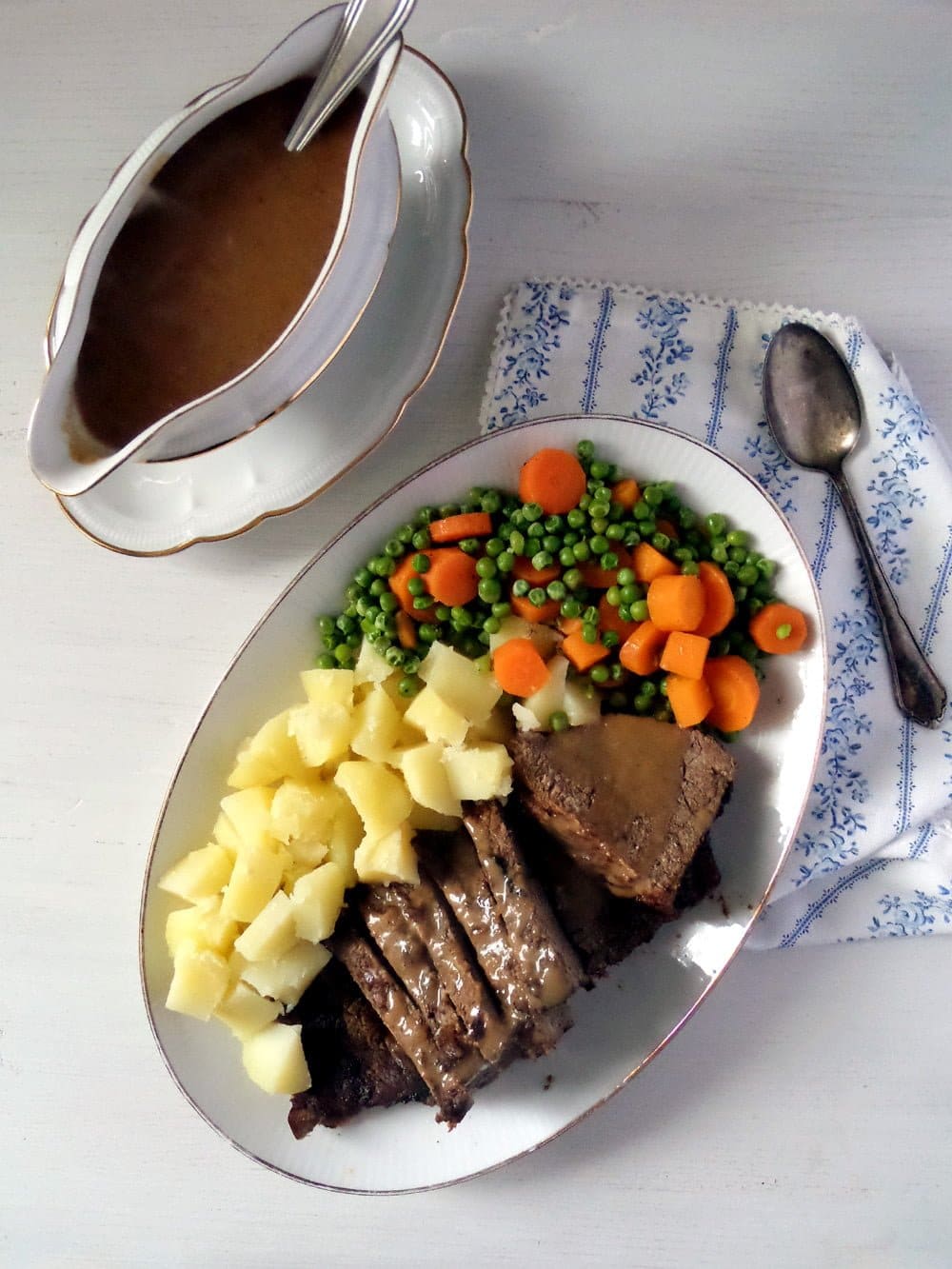 And I am glad I did, it was really amazing. I suppose the quality of this meat is really unbeatable, cows eating fresh grass every day, living outside most of the time. I always think that when it comes to meat, one should buy the best one can afford, that is why I prefer to eat meat rather rarely, but when eating, than it should be something good.
This recipe is very very simple, the only thing you should be aware of from the beginning is that it takes quite a while for the meal to be ready, so you should start well in advance. Otherwise you don't need much, few ingredients, short working time but the result is really amazing. Tender meat and a sauce that is out of this world. Cook some potatoes and your favorite vegetables and you need nothing more. Well, maybe a glass of wine would not be a bad idea.