Carrots, potatoes and sausages. Nothing more, nothing less. So little and yet so much. Somehow magical. Where is the magic? Well, if you have kids, you will understand the magic. The magic of going through a meal completely silent, the magic of not hearing "I am not eating that or that" or "Can I leave that out?" or "Somehow I don't really like it" or the best one "It tastes very good but I don't like it".
There is nothing NOTHING to which they can object in this soup. Only carrots, potatoes and sausages. And I have yet to meet a child, who doesn't like the three.
You will think, this is such a simple, basic soup, one really doesn't need a recipe for it. I know, I know, I thought the same thing and actually didn't really want to post this. But after experiencing again and again the magic of this soup, I thought it would be quite selfish to keep this away from you. If it helps only one or two mothers out there than I am happy. I know what it is to have fussy eaters at the table.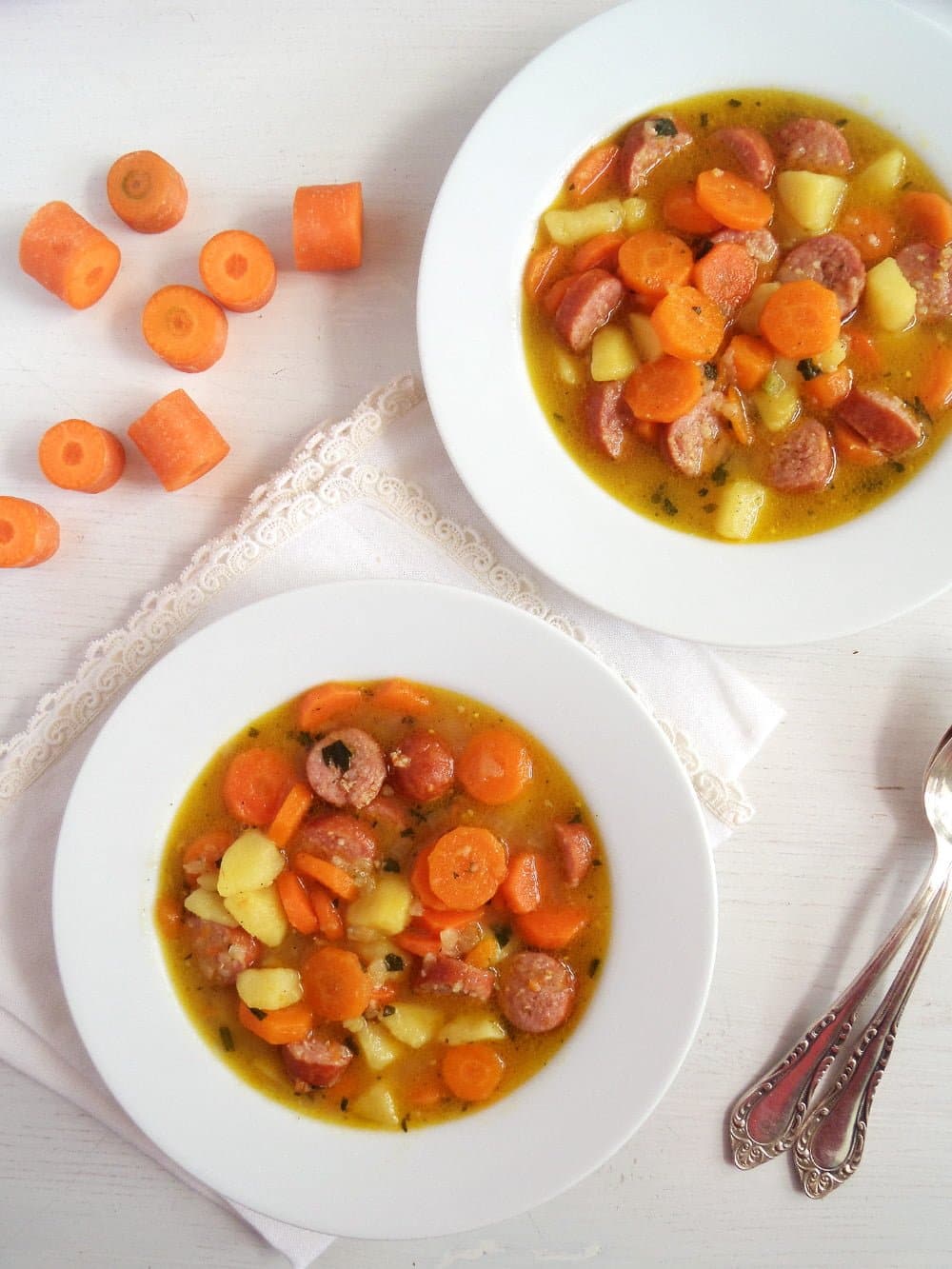 It doesn't really matter what kind of sausage you use. I bought some quite spicy, smoked, typical German pork sausages this time. I like them because they add some extra heartiness to the soup. But you can also choose the wiener sausages or frankfurters if you prefer them (my daughter likes them best). But please use fresh sausages, not those yukky sausages in a jar.