A perfect vegetarian/vegan recipe: soft potato and pumpkin cubes in a deliciously spicy coconut milk sauce.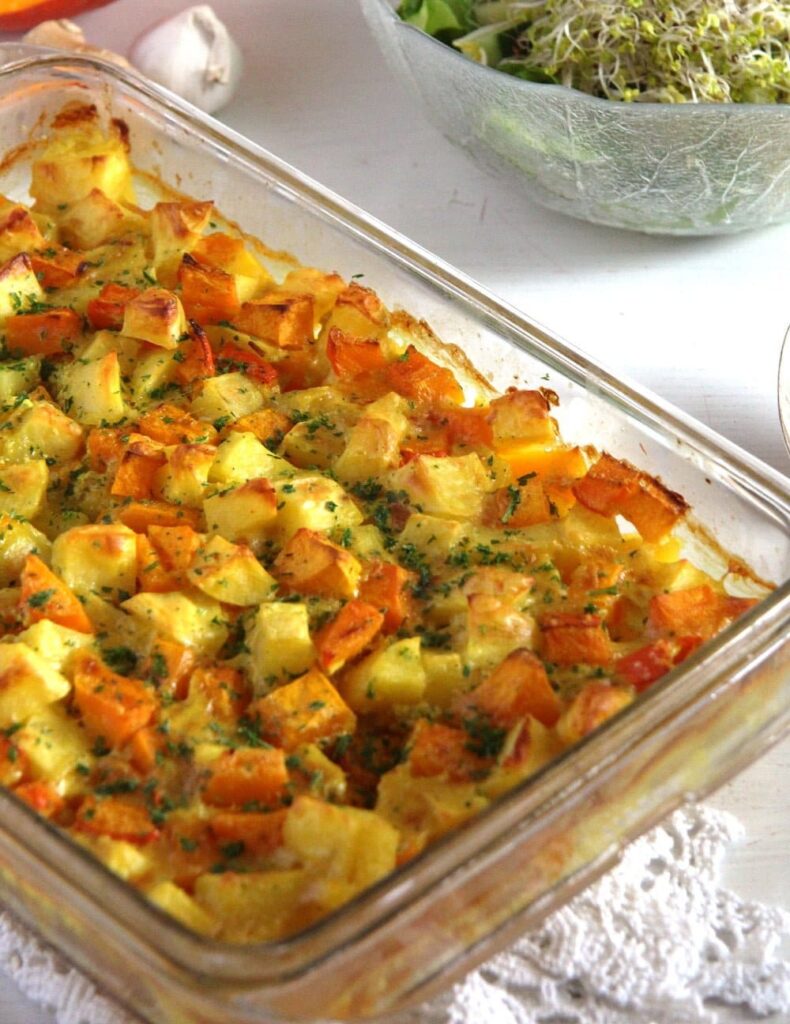 This is one of my favorite meals this time of the year. Either as a vegetarian or vegan main dish with just some salad on the side or as a side dish for grilled or baked chicken breasts, fish or even sausages. Everybody in our house loves this casserole: it is so soft, almost creamy and comfortable, a total delight.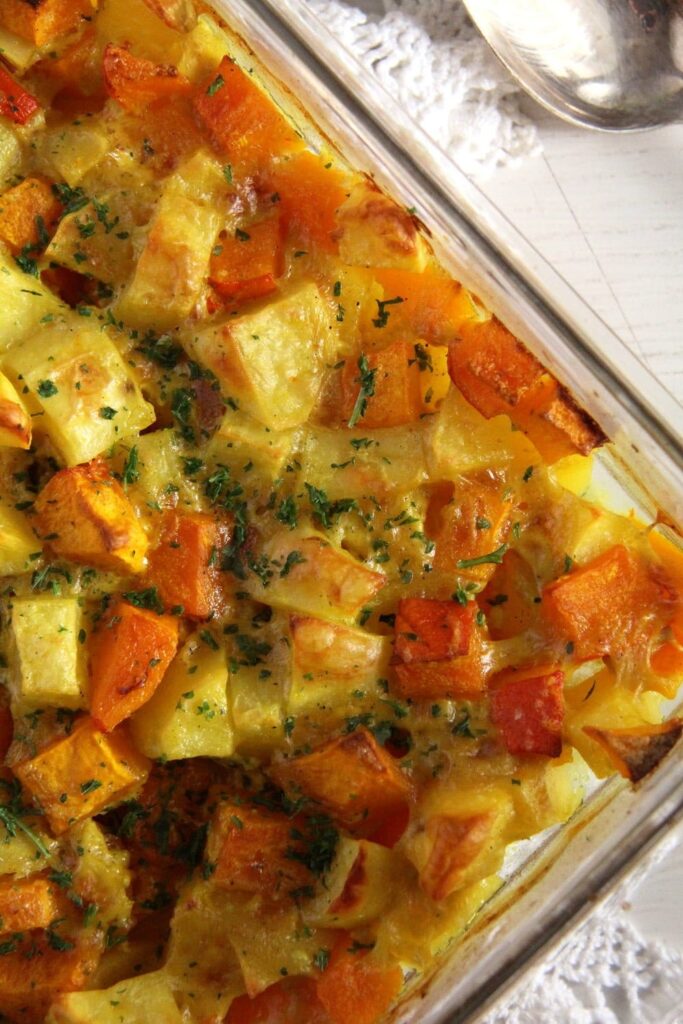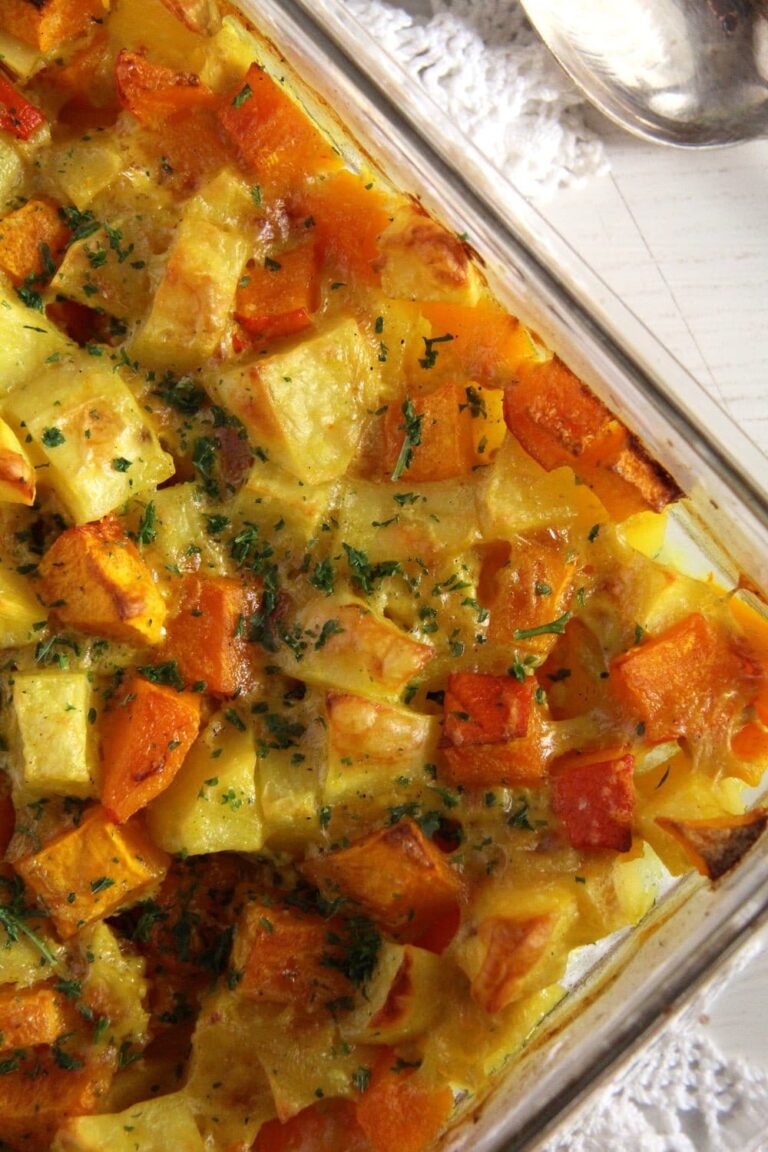 The short list of ingredients, its cheapness and the little effort involved in cooking this casserole, makes it even more appealing. Just a little bit of peeling and chopping, stir together a couple of things and you're done. The rest of the work is done by your oven, you will not even have to stir in between. And if you're using a Hokkaido pumpkin, you will even be able to skip the rather laborious task of peeling a pumpkin.
So, if you have a leftover piece of pumpkin, which you don't want to turn into yet another soup, give this simple recipe a try, it is so worth it. 🙂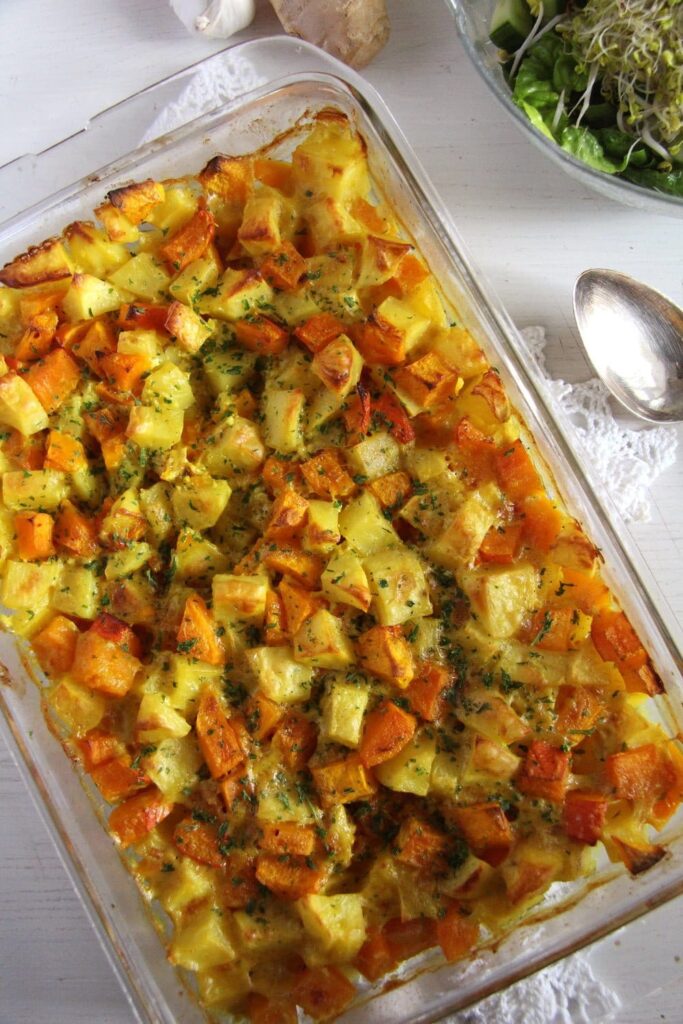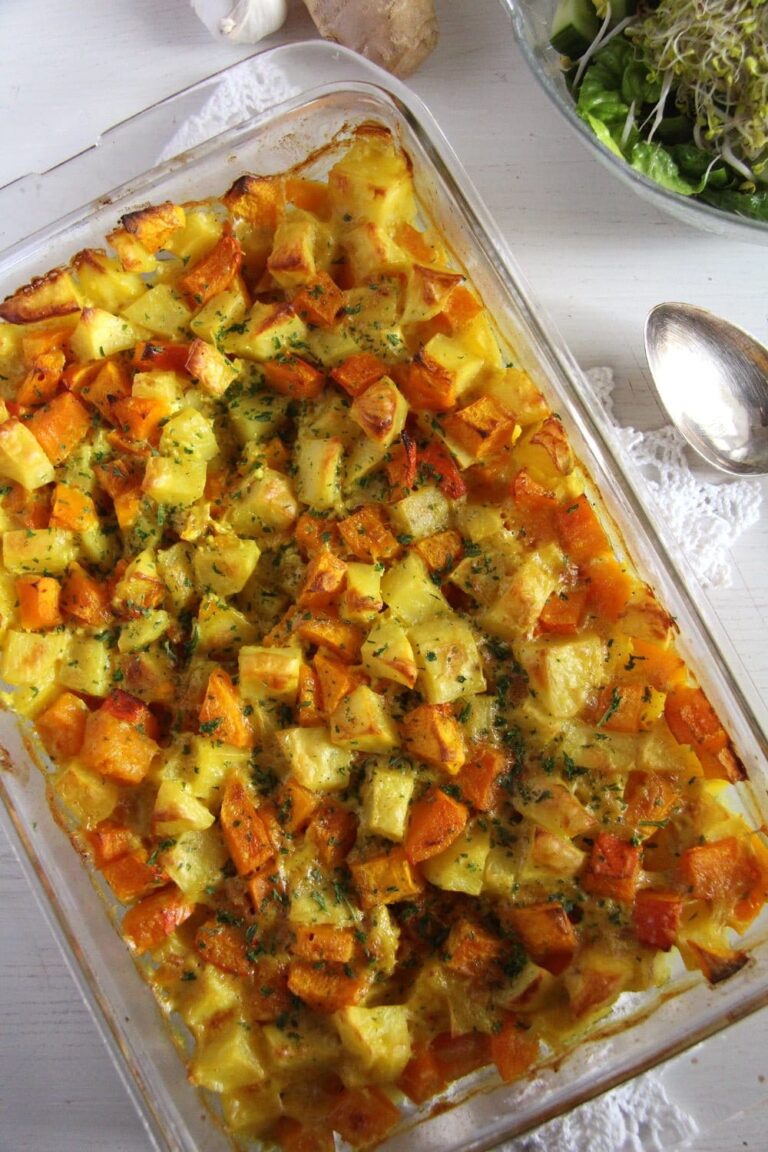 Others you might like: