I once read in a cookbook that the variety found in the Turkish cuisine is only topped by the variety in the Chinese cuisine. I was really surprised to learn that because despite the huge number of Turkish restaurants in Germany, I only knew döner (flatbread filled with meat and tzatziki), lahmacun (Turkish pizza), börek (pastry filled with spinach or ground meat) and some other things like tzatziki, peppers stuffed with cream cheese and so on. Which all taste great but as all the Turkish takeaways around here serve more or less the same things, I had never spent a thought on all the other delightful possibilities offered by the Turkish cuisine.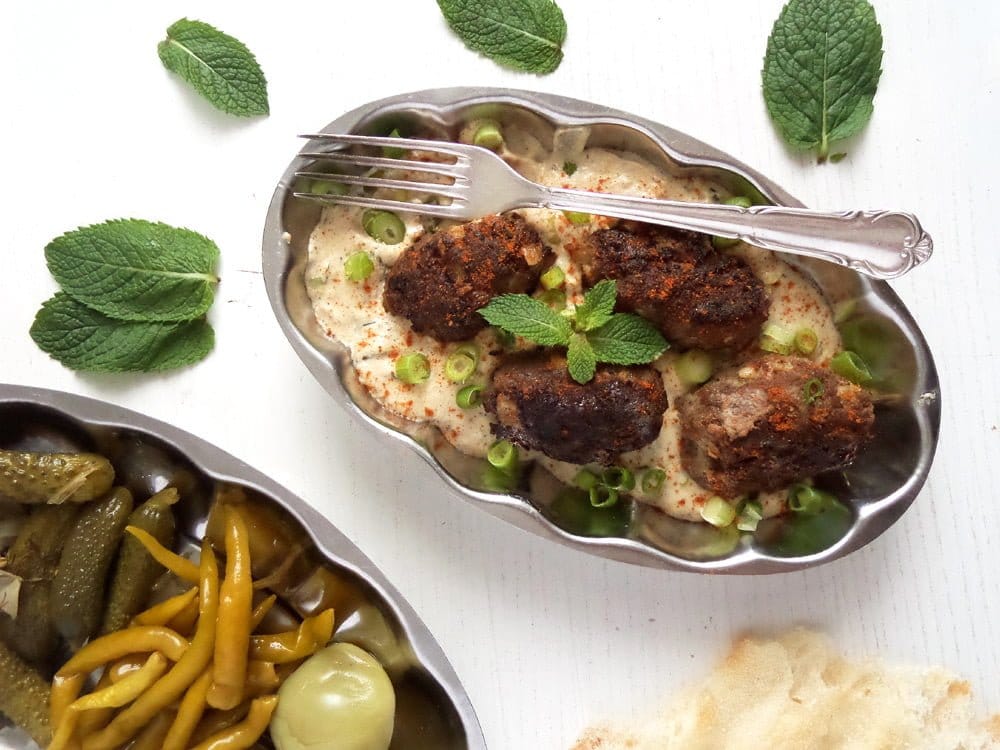 My knowledge on this subject increased after I took more interest in cooking in general and especially after eating in a real Turkish restaurant, not just a takeaway, while living in London. We ordered a plate for two full of countless little things, meze, and it was just amazing, a revelation. I have to say that afterward I have never managed to enjoy the usual döner or lahmacun the way I did before, it does always taste good, but lefts me wishing I could just have the other things instead.
So in order to have some of the other things, I do cook Turkish at home quite often. In time, I discovered that Romanian cuisine is very much influenced by the Turkish one, and that is no wonder considering that parts of the present Romanian territories were under the Ottoman hegemony for many centuries. There are many Romanian dishes which are very similar to the Turkish ones and many dishes or food names are obviously coming to us, Romanians, from Turkish.
If you are interested in the Turkish cuisine, you might want to take a look at these blogs, I always do.
My Turkish Kitchen (unfortunately rarely updated, but the recipes there are great)
And in the meantime, you might want to try these wonderful, aromatic Turkish meat rolls, smothered in a refreshing yogurt and mint sauce and eaten with a fresh vegetable salad or pickles and flatbread.