Crispy, spicy, low-fat, gluten-free and utterly delicious homemade polenta chips.
If you make polenta regularly you might have noticed the crust that remains on the bottom and the walls of your pot after you have eaten the polenta. If you don't clean your pot immediately, the crust will dry out and you will get what my kids like to call polenta chips. They both like to eat the polenta, especially my son, who could eat plain polenta with cheese at least once a week, but, when the meal is over, they are really fighting over these so called polenta chips, that keep on hanging at the bottom of the pot.
I remember myself as a child eating those dry polenta leftovers, it was my grandfather who gave me those pieces for the first time and I suppose that we always ate those rests together. It is one of those memories that will stay with me forever, a moment in time, just an image of my grandfather and me sitting at the table, looking into the pot and breaking out those crunchy, rounded polenta chips. No idea what happened before or after this moment, it is only this image that stayed with me for all these years, must be over thirty years now, I was still in kindergarten at the time.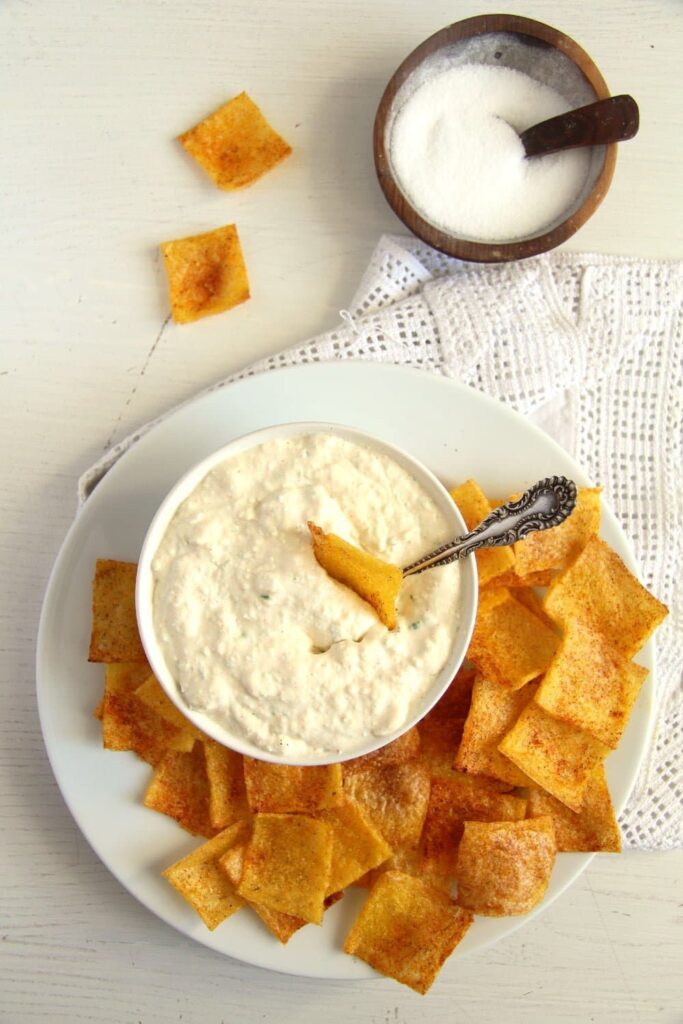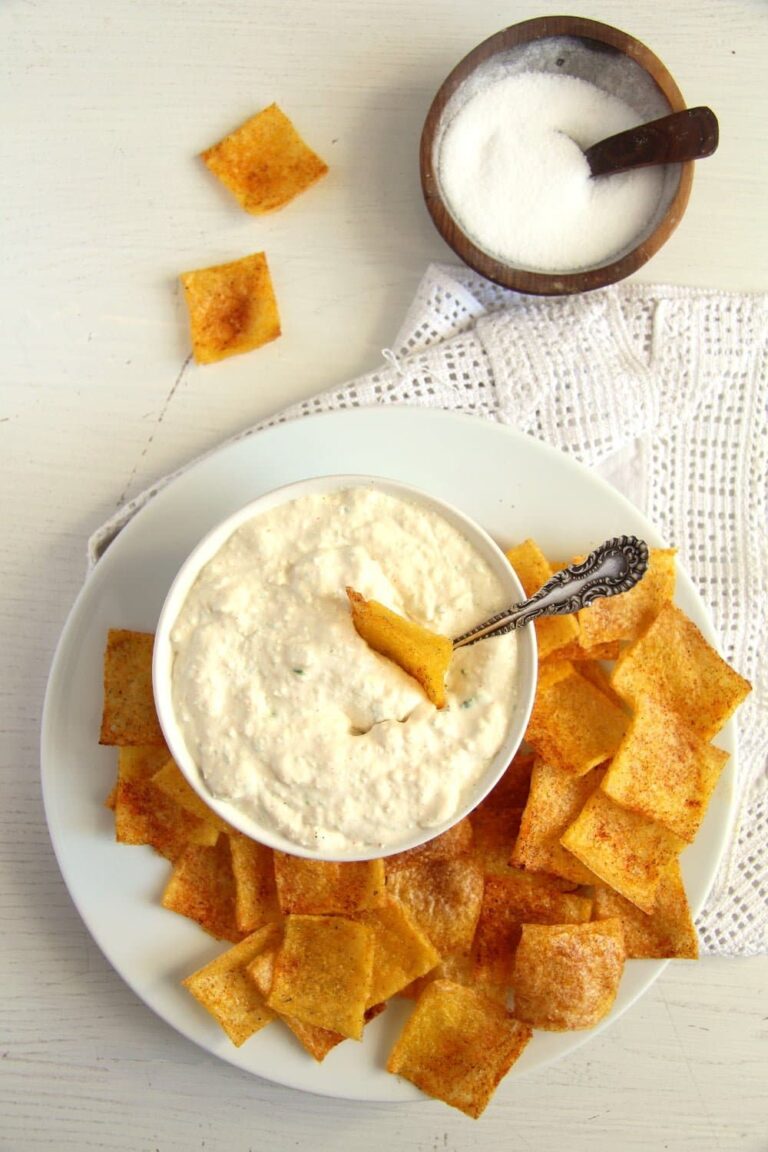 So, that gave me the idea of making real polenta chips, better tasting and in a larger quantity, to satisfy both my children and to stop them from fighting over those dried out polenta rests. I googled polenta chips (in Romanian) and it wasn't actually very hard to find something. After reading several recipes, I mixed a few and came out with my own version and let me tell you – it was a total success! The first try was already great and the second and third time I've made these polenta chips was only to make sure that they really are so easily made and fool-proof, if I can say so.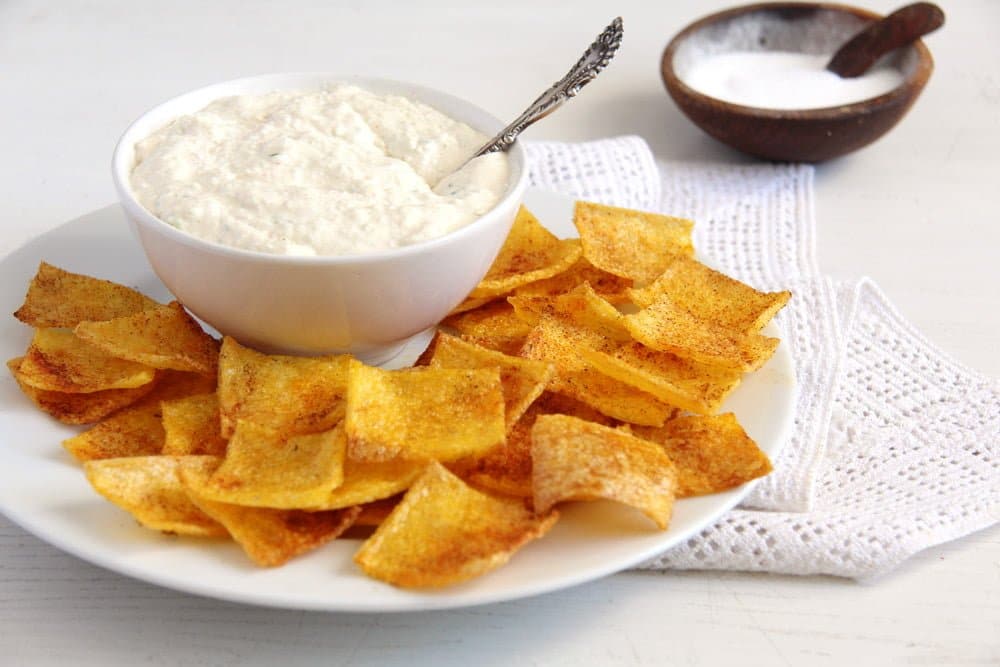 I spiced them differently every time: once with salt and smoked pepper, once with salt and garlic powder and once with salt and sweet paprika. I liked all three version, but the paprika one was our favorite. The only thing you have to pay special attention to is to spread the polenta as thinly and evenly as possible. The chips have to be really thin to become nice and crispy and they all have to have the same thickness in order to cook simultaneously. Otherwise the thinner ones will become too dark, before the thicker ones are ready. Just to make sure, check them before the cooking time is over and remove those that are ready before the cooking time is over. I had to do that with some of my chips.
I love these polenta chips just as they are, the little oil and spices make them absolutely delicious, but you can serve them with a dip if you like, just like real tortilla chips. We had them with a feta and cream cheese dip once, which was a perfect fit.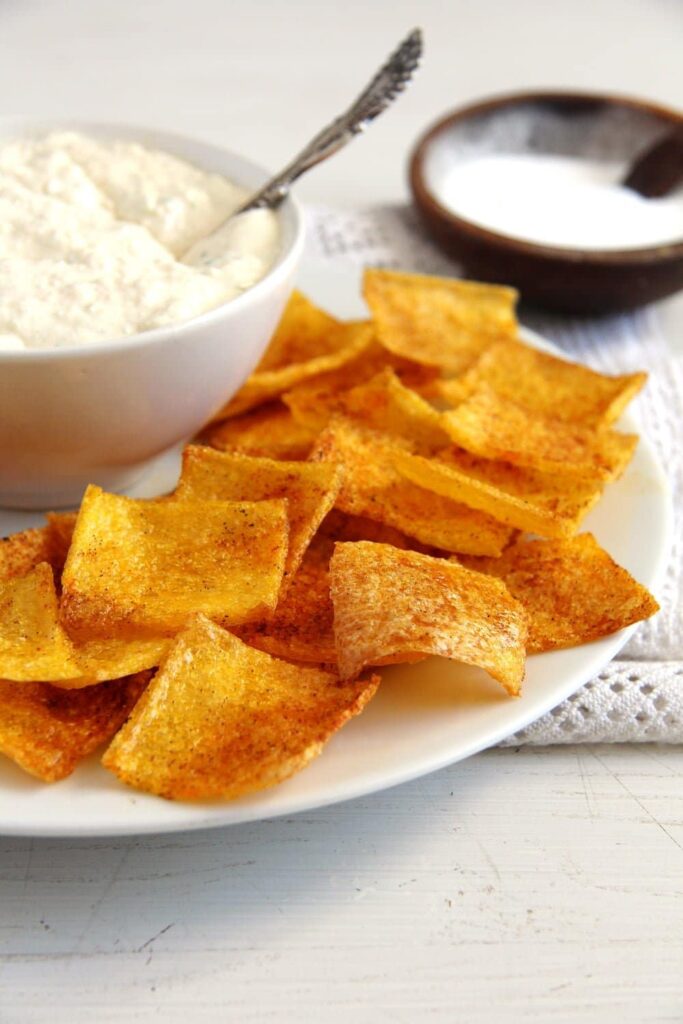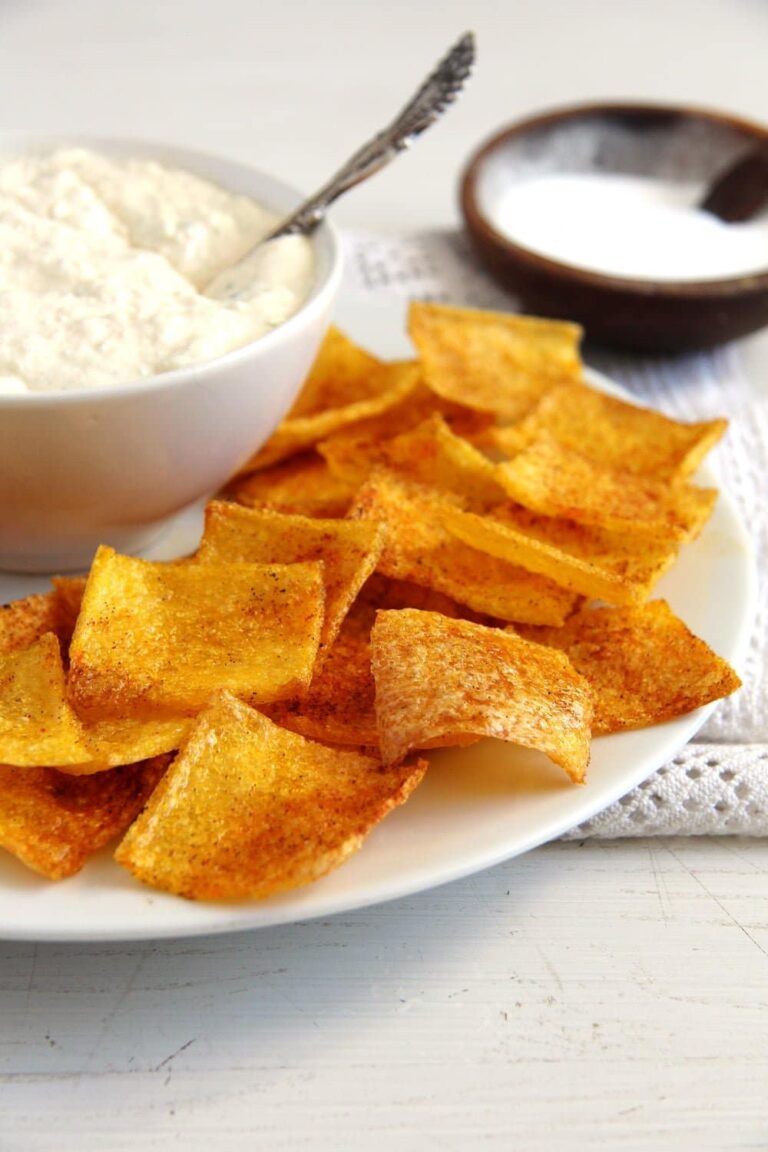 This post contains affiliate links. The price you pay as a consumer does not change, but if you make a purchase we will receive a commission which helps support the blog.
Others you might like: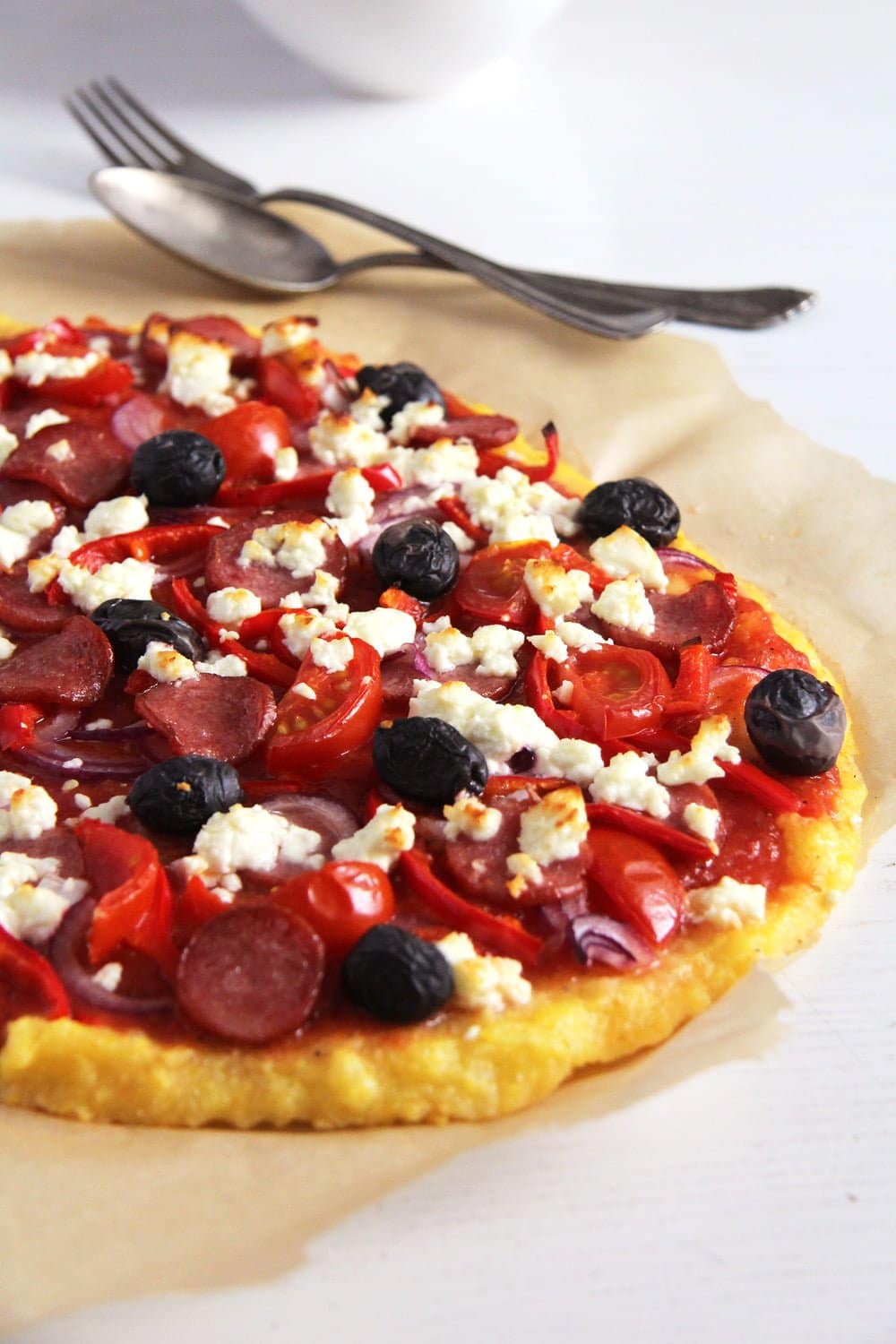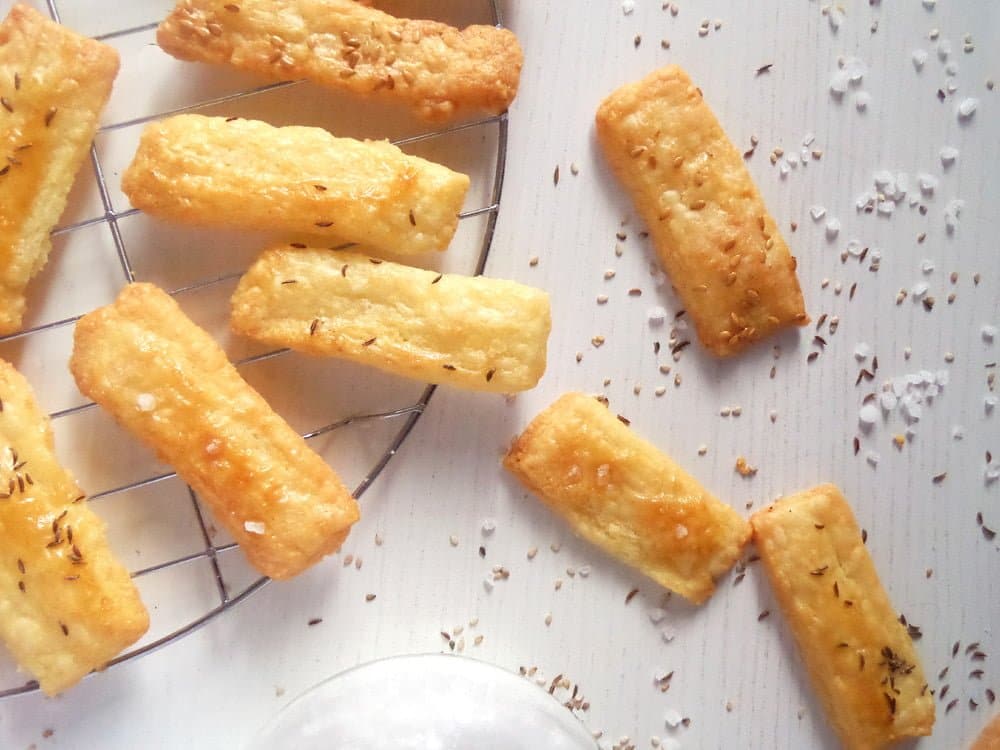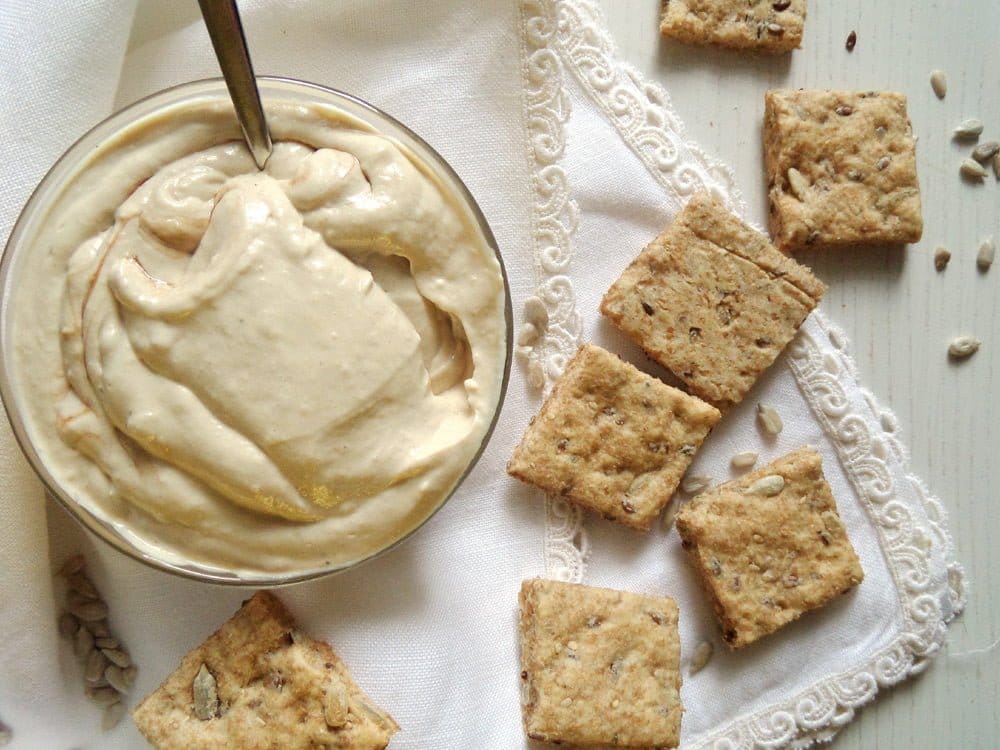 Silken Tofu Spread with Spelt Crackers