A very good looking layered salad with lots of vegetables, cheese, ham and salami and topped with a creamy yogurt dressing.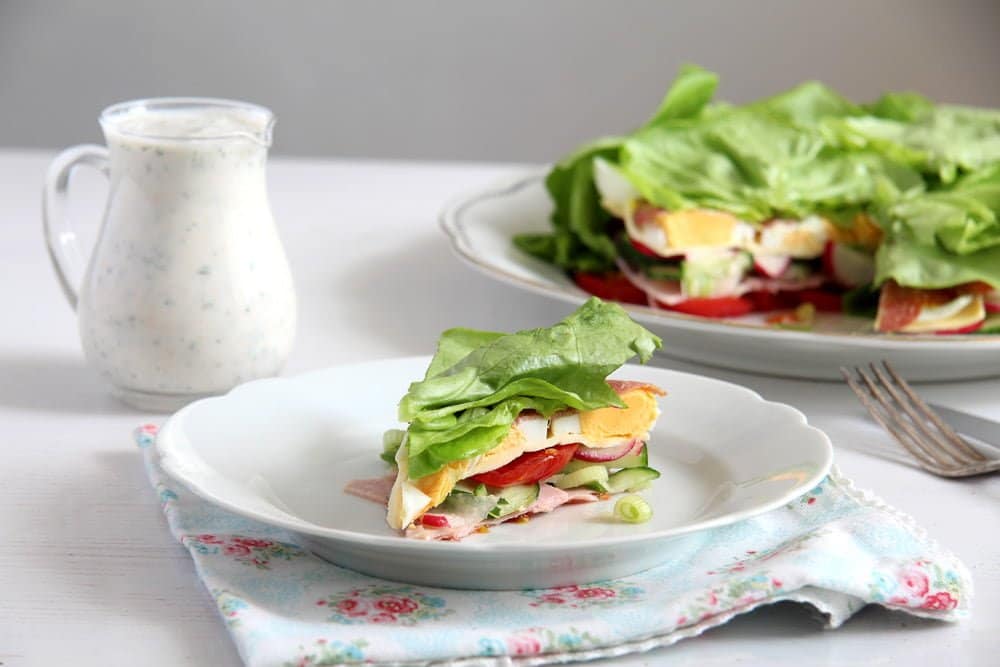 This salad "torte" or salad "cake" was one of the first things I ever ate when coming to Germany. I had never seen anything like it before, so you can imagine how impressed I was by my mother-in-law's skill. It was then (and still is now) one of my husband's favorite salads, so I make this on a more or less regular basis. I make it mostly in summer, not necessarily as a side dish for grilled meat, but more of a lighter alternative for those who are not so keen on eating sausages or steaks. And if I ever make it to take it to a party, you can be sure this is one of the first salads to disappear from the table. People just love the way it looks and the many layers it has.
It is a great salad to serve as a main dish on a hot summer day when you don't feel like staying too close to the stove or oven. Just a piece of nice bread on the side and you will not need anything else. If you make it as a side dish for grilling you could leave out the salami and ham completely or replace them with a bit more cheese (I like that option 🙂 ).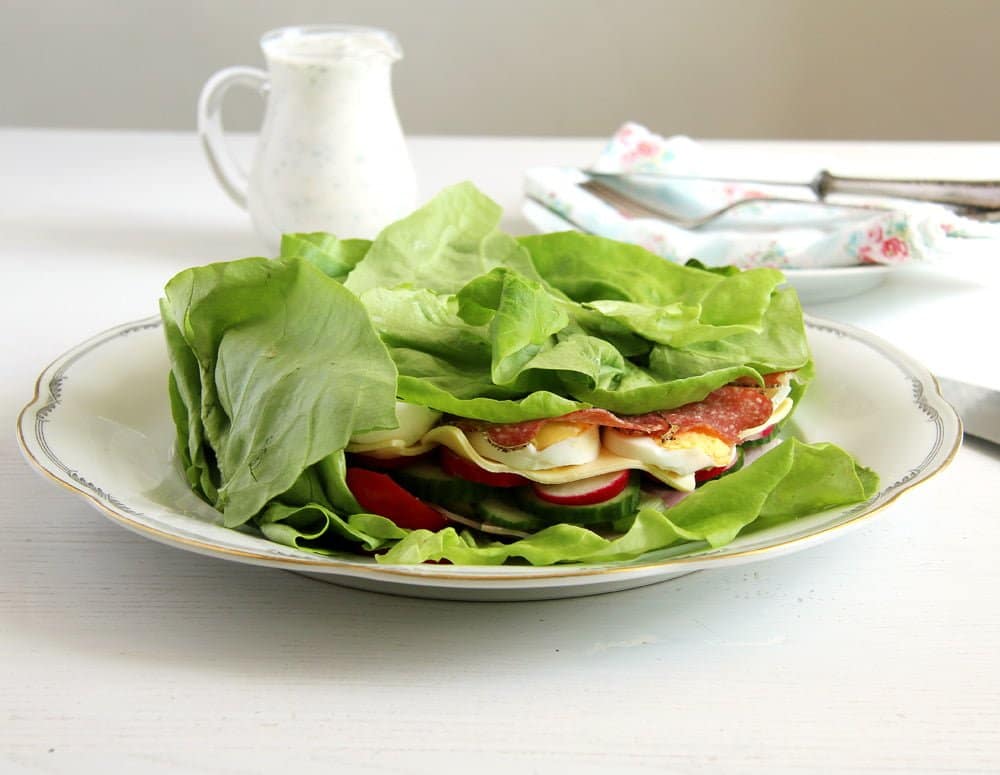 I didn't change my mother-in-law's recipe for the salad but I did change the dressing recipe. If you want to make her original stir one small jar of Miracle Whip mayonnaise with one cup heavy cream and add the rest of the dressing ingredients. Instead of that I always make a yogurt dressing with a little bit of mayonnaise, pretty much the same dressing I use for the German Noodle Salad and many many other salads. I like it better that way…
The only thing you have to keep in mind when making the salad "torte" is that you have to start a day ahead. The salad needs to spend a night in the fridge with something heavy on top (a pan filled with water for instance). Only if it's properly pressed it will be able to keep its shape when unmolded. The quantities you will need for this salad are not an exact science. I write that you should have one lettuce, but you will only take as many leaves as necessary. Same goes for all the other ingredients, just use as much as you need to build a layer with each of the listed ingredients, for instance you might only need two tomatoes or maybe six of them, it really depends on their size and also on the size of the used sprigform.
So make some salad and enjoy the nice summer days. 🙂
Others you might like: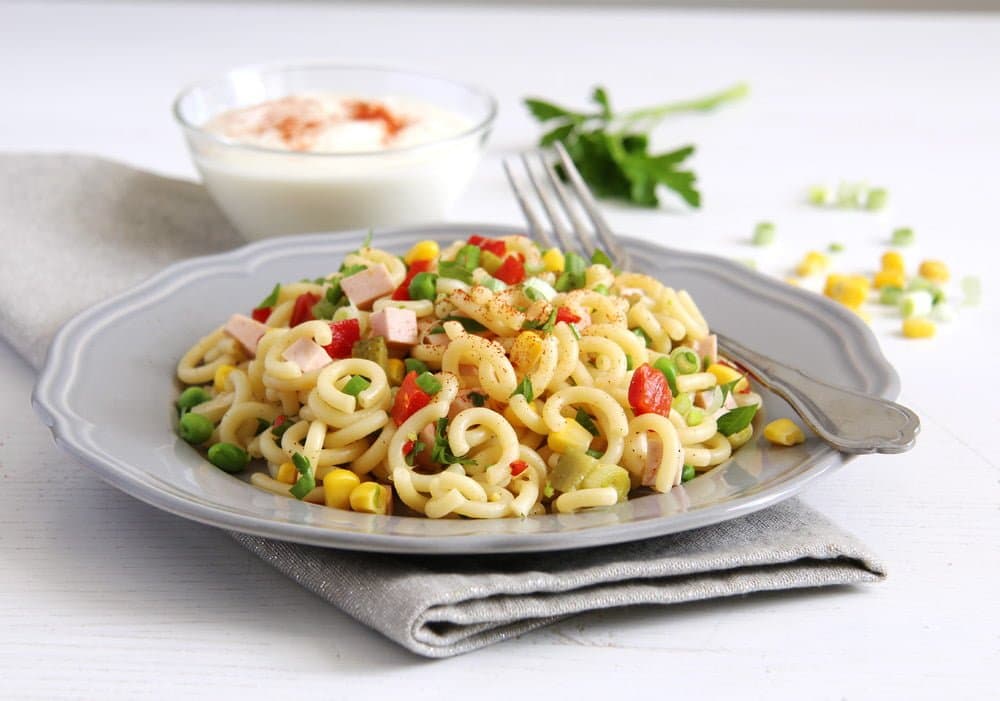 German Noodle Salad
How to Make a Basic Yogurt Dressing
Spring Salad