This is a very simple recipe that appears to be more complicated than it actually is, so perfect when you want to impress somebody without spending hours in the kitchen :).
I saw the asparagus spirals while watching The Great British Bake Off on You Tube a few months ago and I immediately knew this was something I wanted to make as soon as asparagus was in season again. It just looked like such a great snack and I knew I would like it a lot. And I did, loved it actually, I could imagine making it again today. Just having to write about it makes me drool again :).
And about The Great British Bake Off, what a great show! And what a shame that I cannot see more of it. I was able to watch the first two seasons in very poor quality on You Tube, but nothing more. Seeing the other seasons is not allowed on the German You Tube…. 🙁 and I am so sorry about it, I just loved it. We have the German version of the show here as well, but it is no way near as good as the British version, unfortunately. Lucky you, those living in the UK, being able to watch the show every year. I can imagine what a big thing I would make out of it……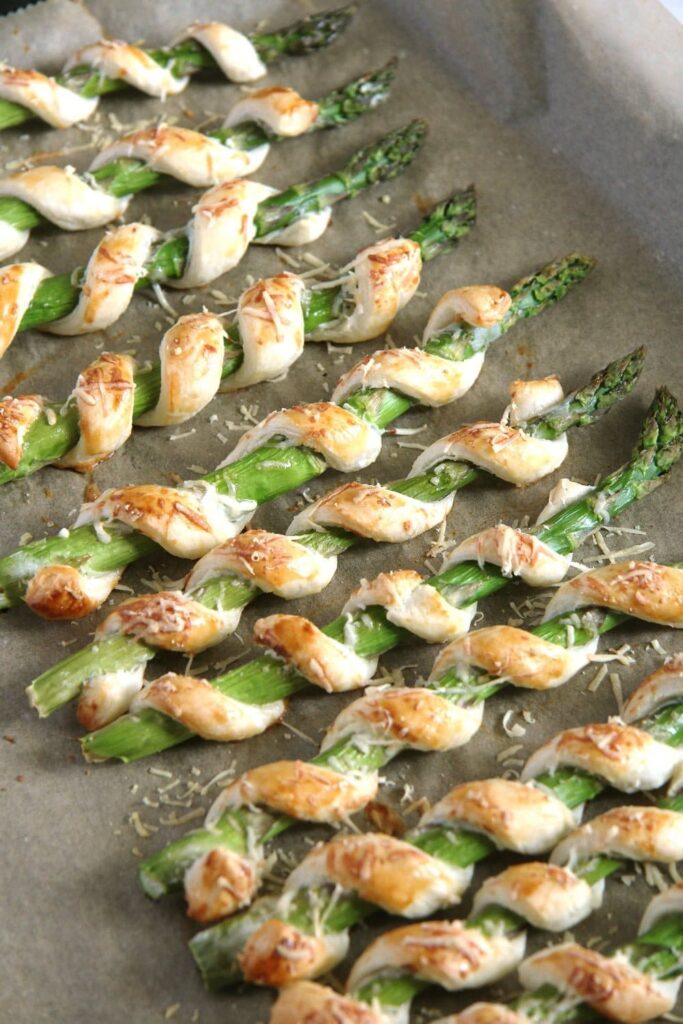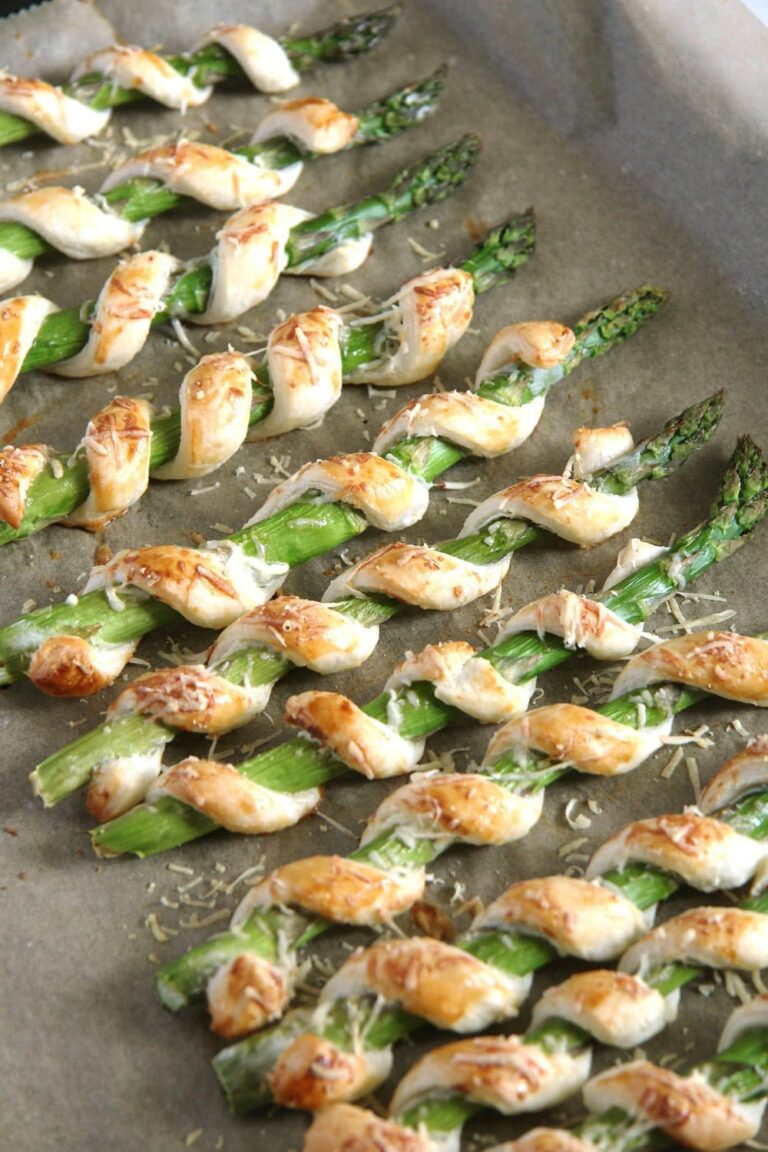 So take advantage of what's left of the asparagus season and make these "cigars", you will love them. The mayonnaise was not part of the show, but it fits perfectly. I made it with homemade mayonnaise, which is the tastiest kind in my opinion, but you can use your favorite brand, good quality bought mayonnaise. You can then refine it with two kinds of mustard, lemon zest and lemon juice.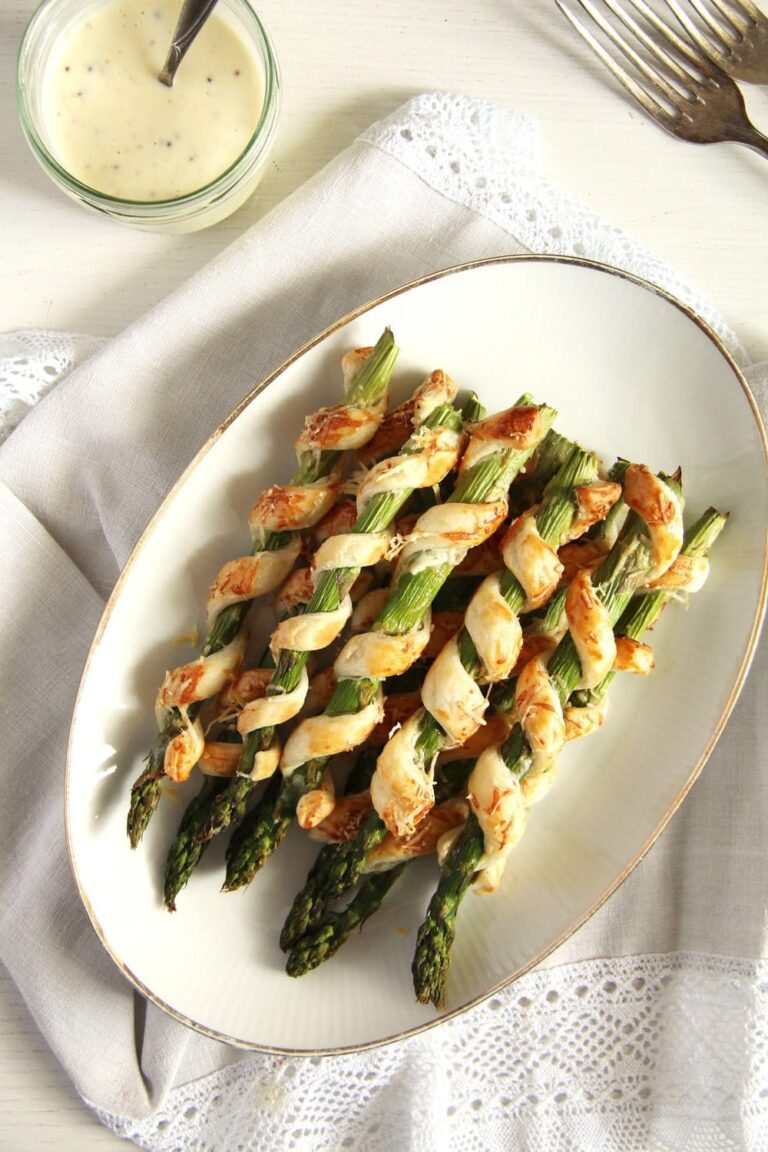 You can use the lemon mayonnaise not only as a dip for these asparagus spirals, but also smear it on the Asparagus Toast I posted on Wednesday or on any kind of other toast. It is also delicious with baked salmon or grilled chicken and I just used the rest last evening to dress a mache and radish salad – it was great!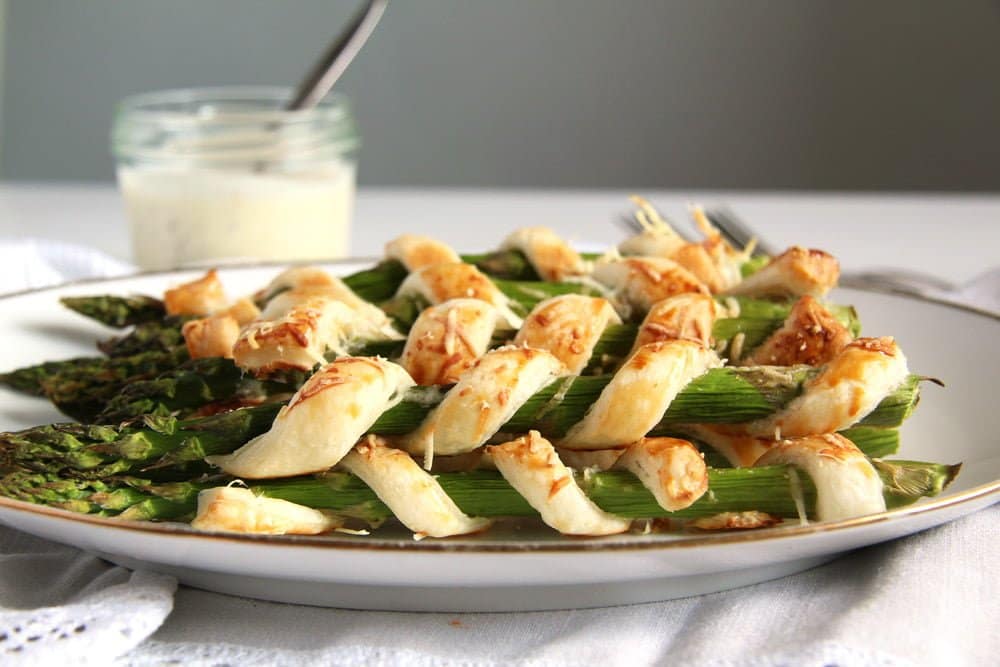 Others you might like: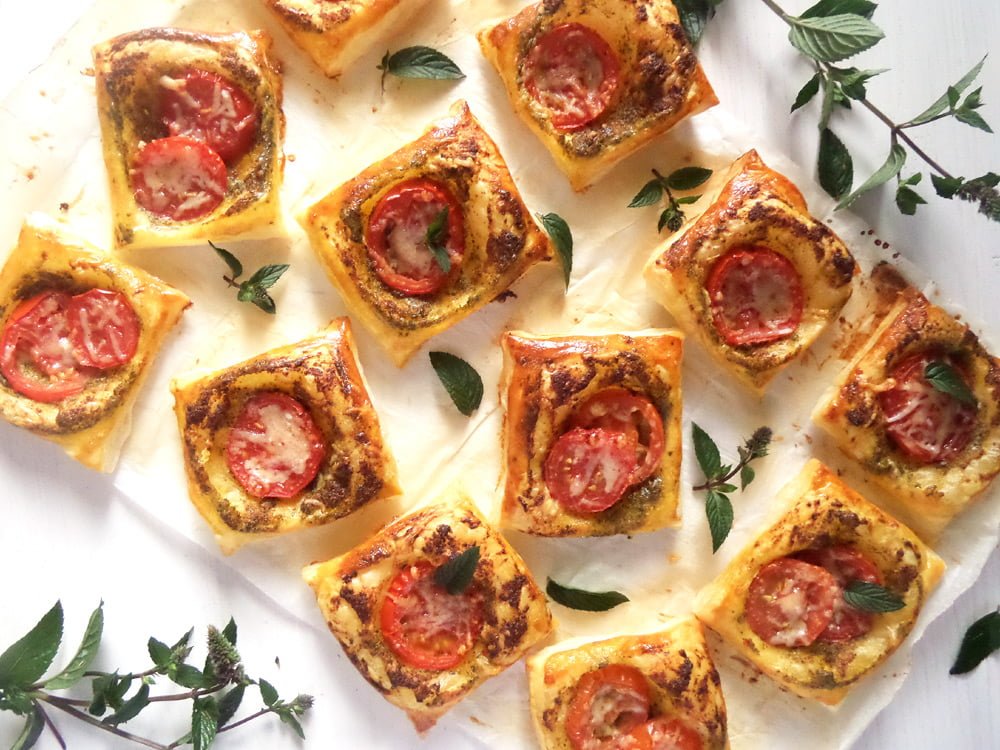 Puff Pastry and Mint Pesto Nibbles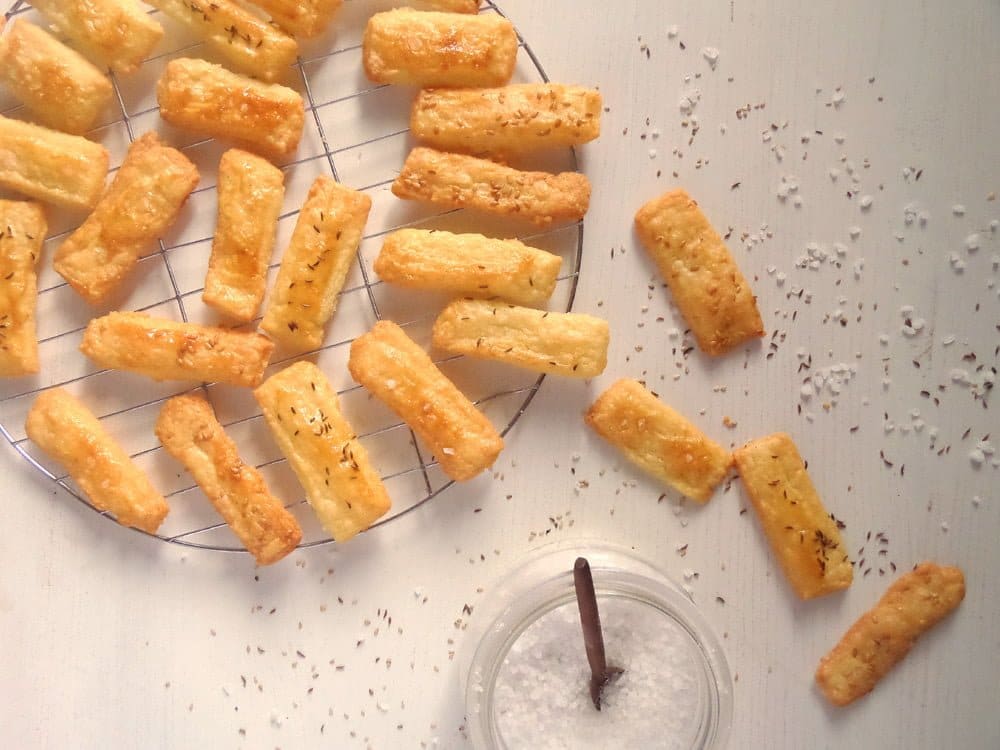 Cheese Caraway Crackers
Albanian Spinach Rolls