An amazing vegan spread with wild garlic, sunflower seeds and lemon juice, this is so good you will end up putting it on top of everything.
I went wild garlic picking two weeks ago and I came home with a huge basket full of wild garlic. I didn't weigh it, so I really don't know how much it was, but after washing and drying it, I was busy with it for two whole days. There are so many things I made with it: about 15 small jars of this amazing pesto, which my children love, wild garlic paste – similar to the garlic herb paste from Wednesday to mix in soups and stews and so on. Then I made soup, spaghetti with wild garlic sauce, wild garlic rolls, wild garlic pancakes, wild garlic oil, wild garlic-vegetable sauce for pasta (I preserved 6 large jars), wild garlic feta spread and this delicious vegan spread.
I did not take photographs of everything I've made because I knew I would not be able to post all the recipes, wild garlic doesn't grow everywhere, so I thought that two weeks of wild garlic recipes would be boring for those of you who cannot get wild garlic in their area. But this spread had to be photographed, it is one of the best spreads I have ever made. I made quite a lot of it, doubled the portion and froze what we didn't immediately eat. Wild garlic is only available for a short period of time, so I won't be able to make this spread until next year.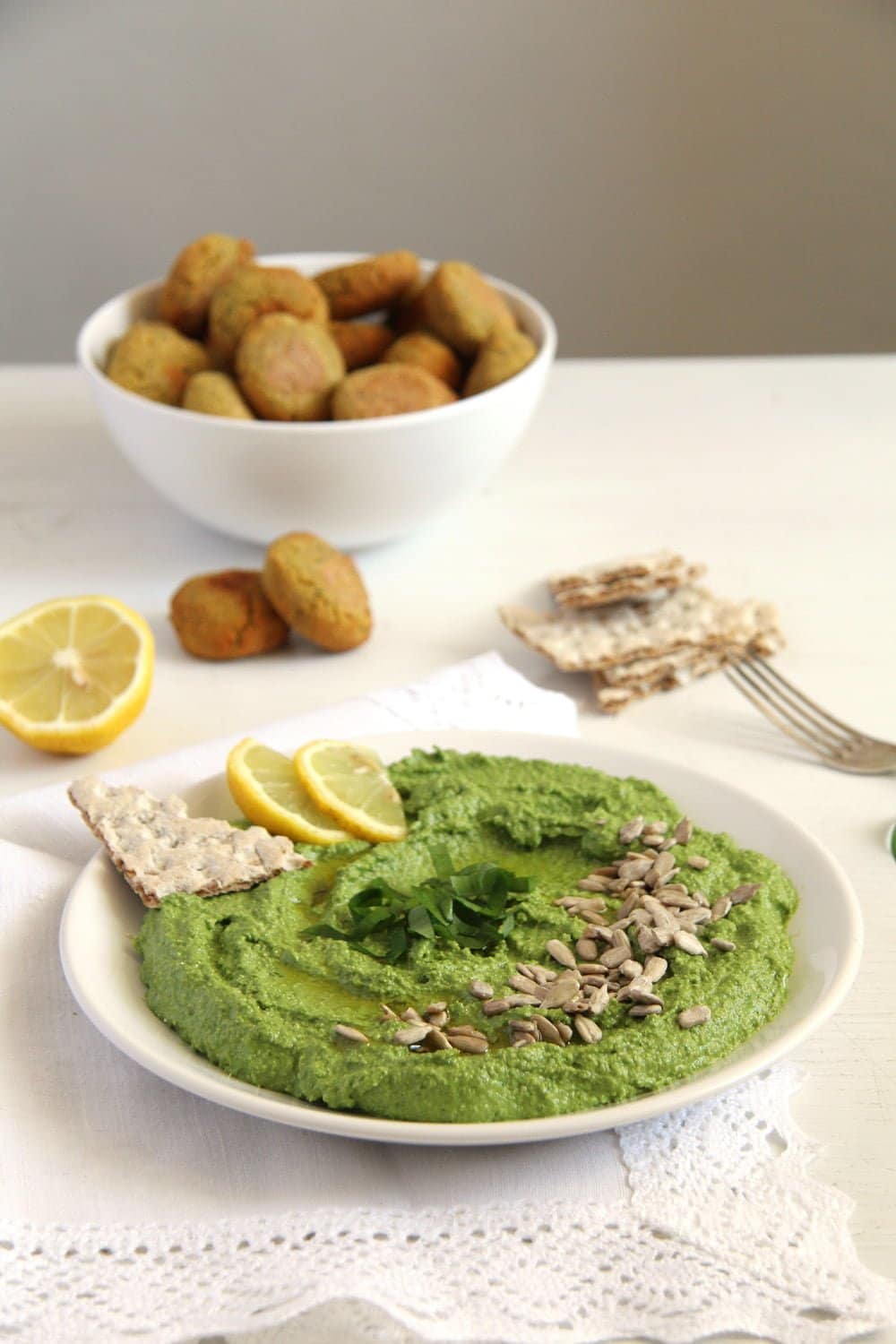 Wild garlic is also known as ramsons or bear's garlic and it is widespread across Europe. In our region, in Germany, we can pick it sometime starting the middle/end of April until the end of May. There is a huge wood full of wild garlic just 2 or 3 km away from us. Not so easy to reach, one has to do a bit of climbing, but when you're there, it is heaven on earth. A wonderful wood, even more beautiful on a sunny day, and wild garlic all around you. The smell is unbelievable, a wood smelling of garlic is really special :). You can pick and pick as much as you want, everything is clean and untouched, fresh and perfect.
The only danger when picking wild garlic is to mistake it with the lilly of the valley. That is not a problem where I pick the wild garlic, there is no lilly of the valley growing there at all, but I have heard of people being poisoned, even dying, due to picking and eating the wrong plant. When picking wild garlic yourself, make sure you know the area and that you know the difference between the two plants. They look similar at first sight, but the differences are easily spotted if you know where to look. So beware and inform yourself very very thoroughly before going picking wild garlic. You could buy it of course, but it is expensive and the whole picking thing is actually so nice. You could plant it in your garden as well, if you have a large enough garden, it spreads quite a lot.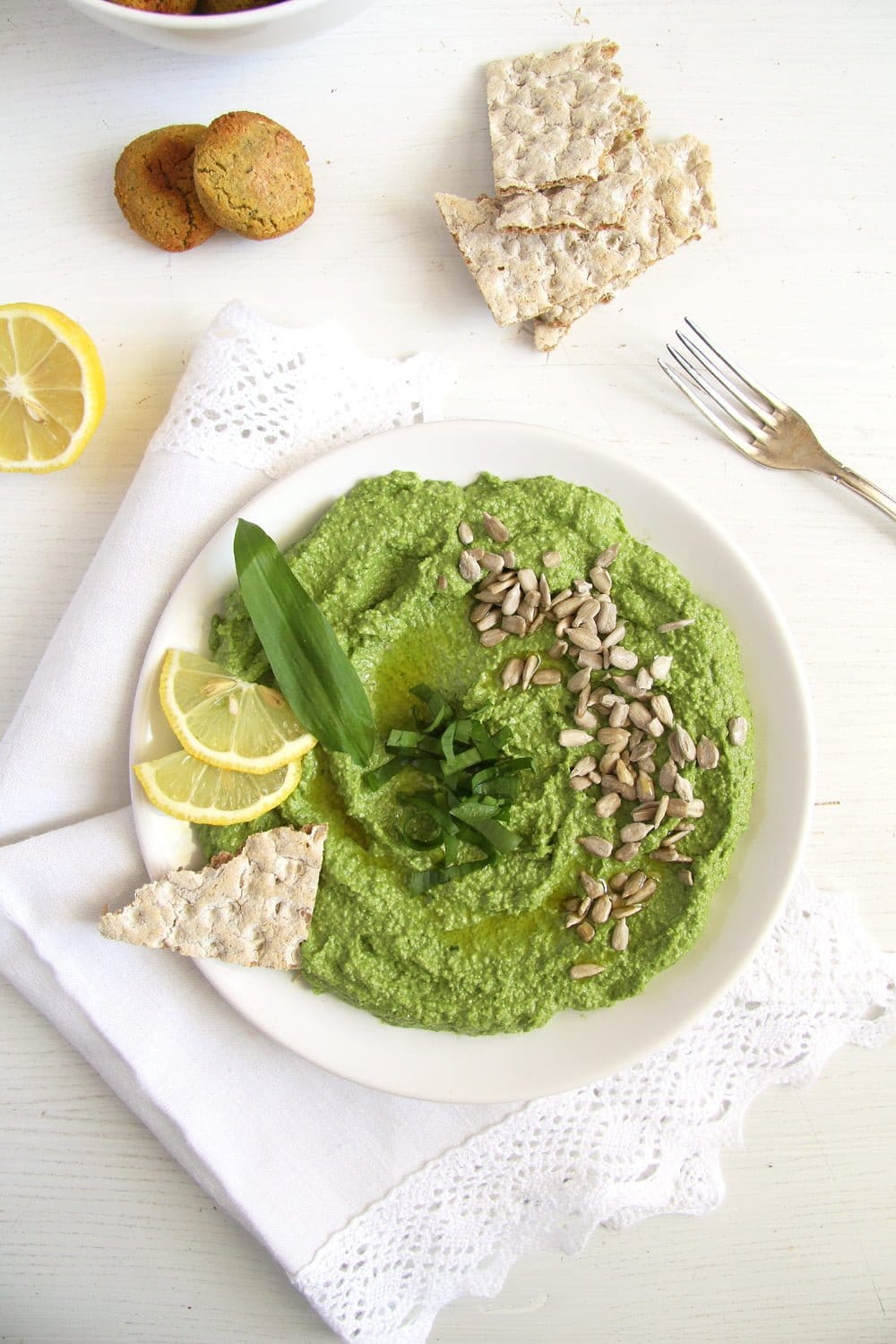 Despite its very strong garlic aroma, wild garlic is milder than regular garlic, so you don't have to worry about making a spread using so much of it or about making pesto. It definitely tastes like garlic but in a much softer, delicate way, so this might even be something for those who are not as keen as I am on eating garlic. If you never had it before but you have access to it, make sure to get some this season, it will be a revelation. You will be hooked and you will be picking it or buying it again year after year, that for sure! 🙂
You can eat the spread on bread or crackers, smear some in pita bread and top with baked falafel (from Chocolate and Zucchini) and vegetables, you can have it as a dip for veggies as well and I can definitely imagine using this as a kind of pesto for pasta.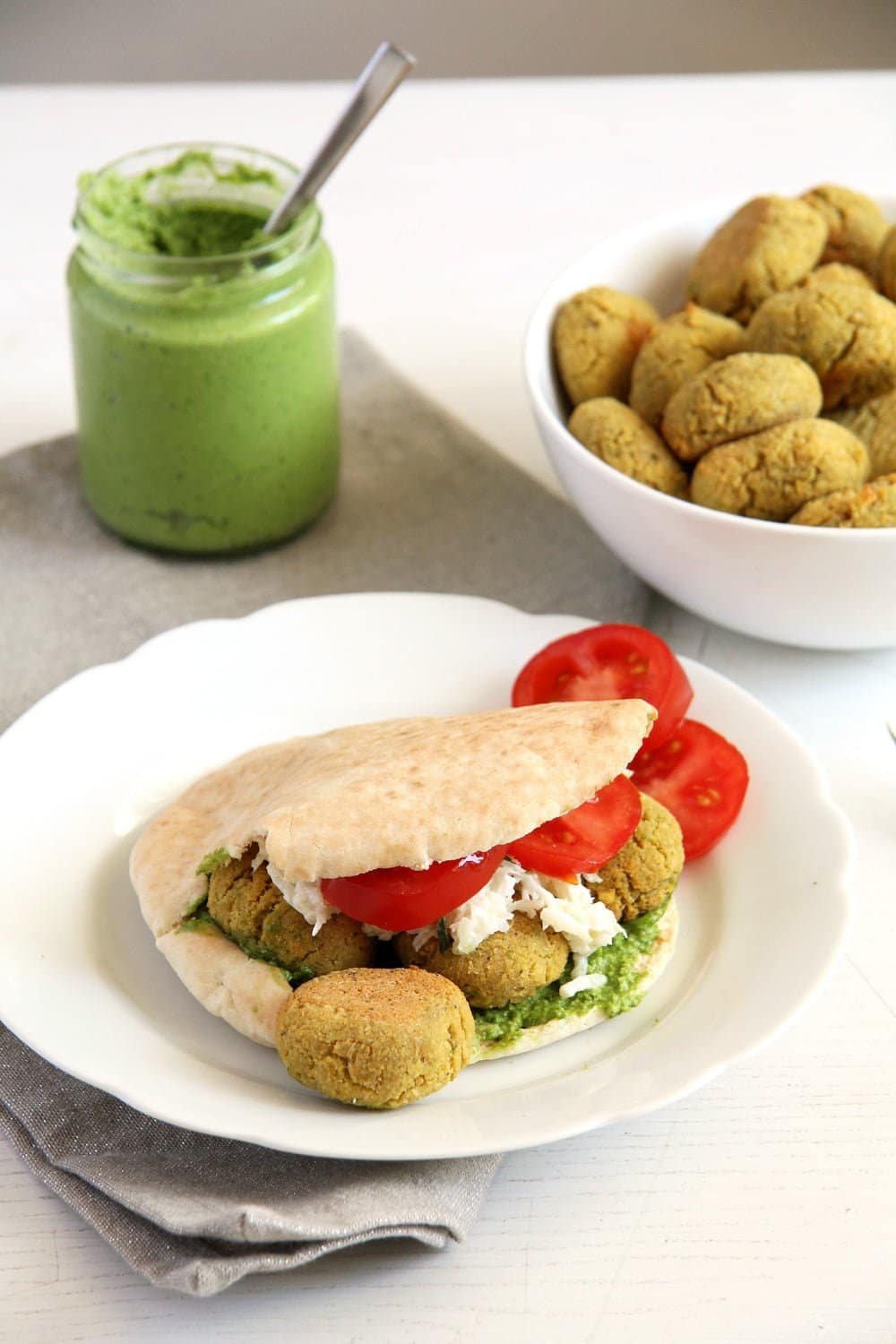 Source: Chefkoch.de

Others you might like:
Wild Garlic Pesto
Vegan Artichoke Chickpea Spread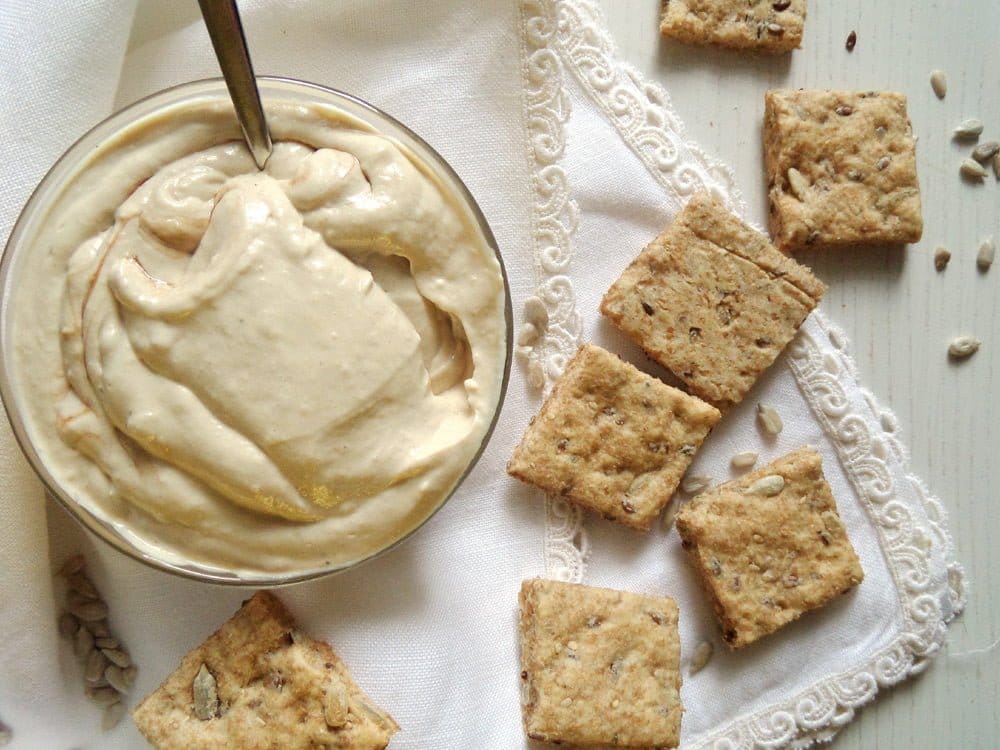 Silken Tofu Spread with Spelt Crackers