I have to say that we do have a soft spot for meatballs in our family. We love our real meatballs, made mostly with turkey or beef, sometimes with pork or fish, but not only those. I am happy to say that we love our vegetarian meatballs just as much.
I think I am trying a new meatball recipe, either vegetarian or not, at least once a month, probably more frequently, and we love most of them. This one is a new variation that my kids totally loved. We had them two days in a row, stuffed in homemade spelt rolls, smothered in a tangy tomato-bell pepper sauce , topped with mozzarella and grilled in the oven. So filling and satisfying, yet completely wholesome and healthy.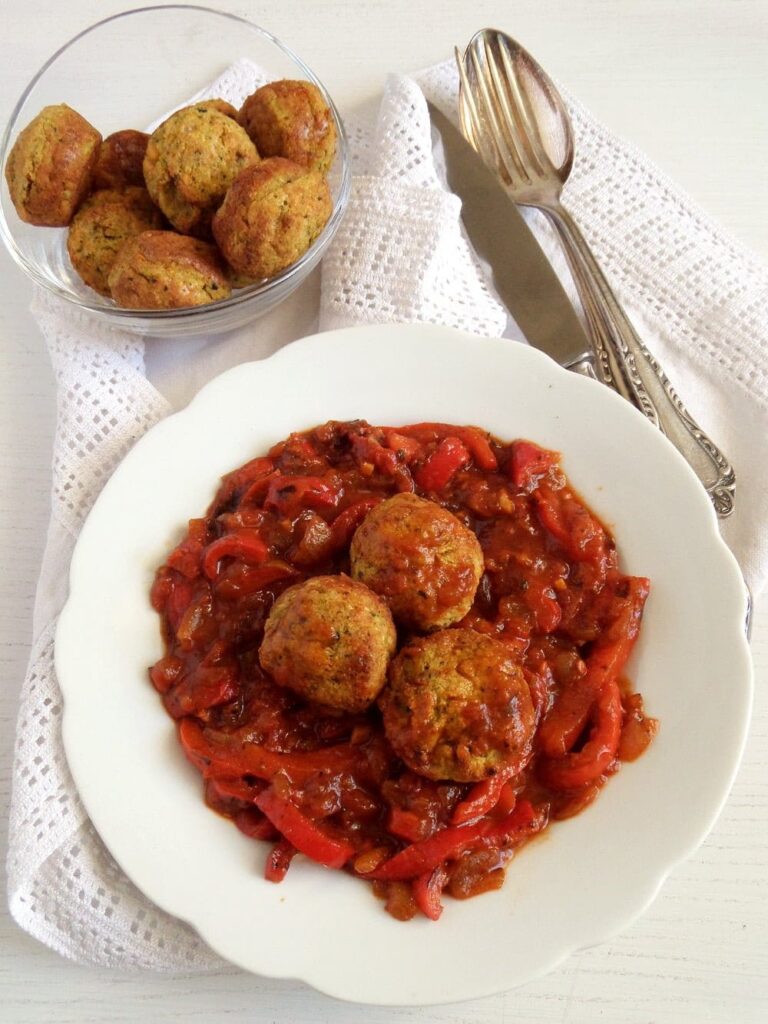 You can have these meatballs with their sauce over a plate of whole wheat or spelt pasta as well, you can put them in a wrap and add some grated cheese or avocado or you can eat them just like that as a small snack in between. I found them delicious either warm or cold. If you have leftover sauce you can have that over pasta or rice or you can smear it on your sandwiches and top it with cheese. DELICIOUS!