Tasty yet simple dishes to take to your next potluck party. Summer is coming and with it countless barbecue parties and other celebrations. Here are a few ideas for delicious potluck dishes.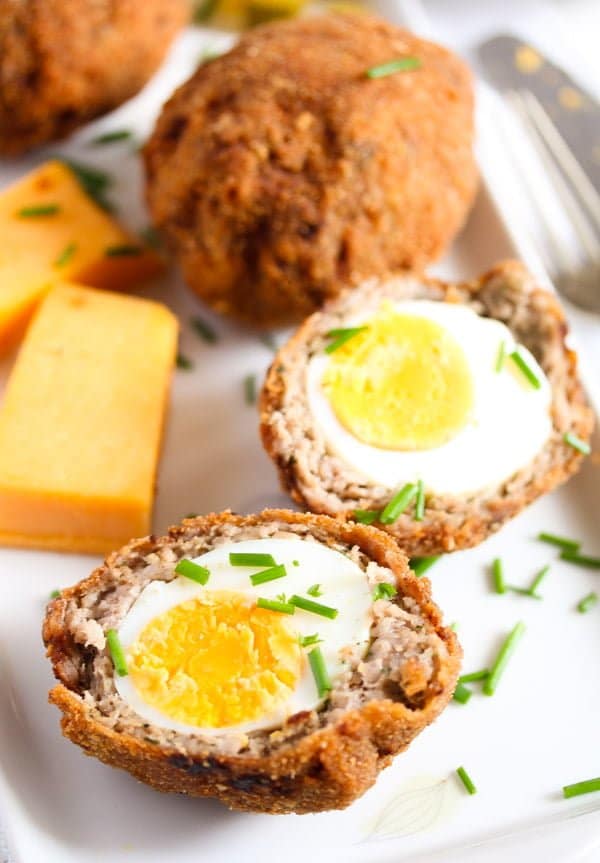 These Scotch Eggs are so amazing, the perfect food to take to any potluck or picnic. And they are so much easier and cheaper to make than you might think. They would go perfectly well with any kind of bread, some good cheese like Cheddar or Gouda, for instance, and either beer or wine.
Another favorite party dish of mine, these Albanian Spinach Rolls are also much easier to make than they actually look. Crispy filo pastry filled with a soft and savory filling of feta and spinach, they will be gone before you know it.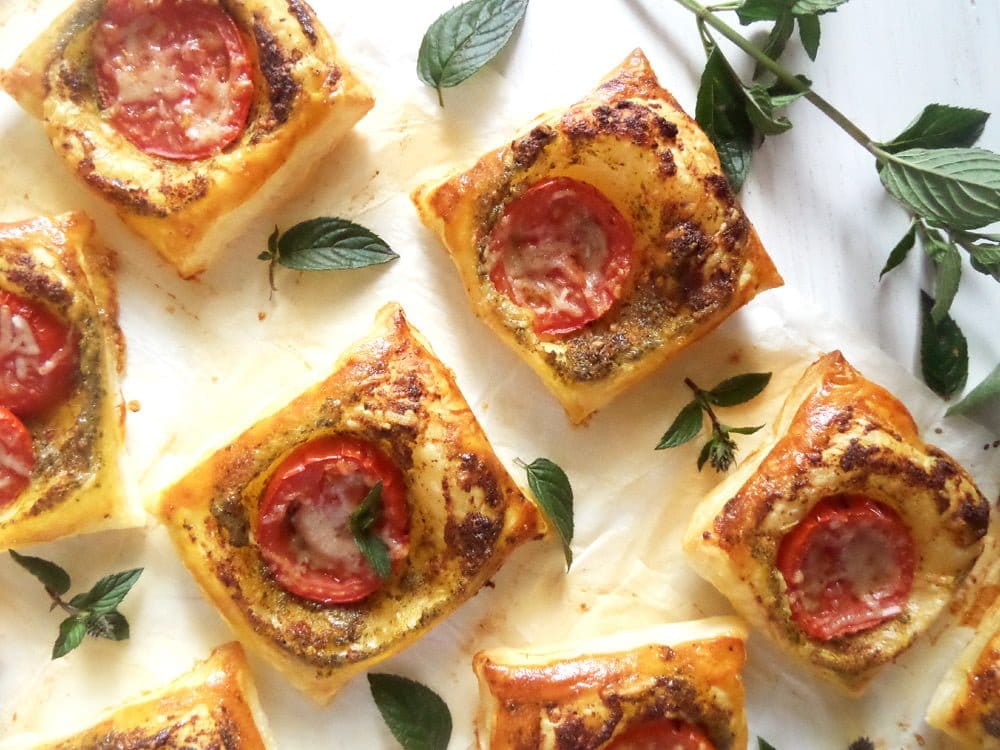 I have been making these Puff Pastry, Tomato and Pesto Nibbles for years, every one I know must have had them at one party or another. They are one of my most requested potluck items, I have a friend that wishes me to bring them every time she organizes a party. The recipe above uses homemade mint and pistachio pesto, but you can make these nibbles with any kind of pesto you like.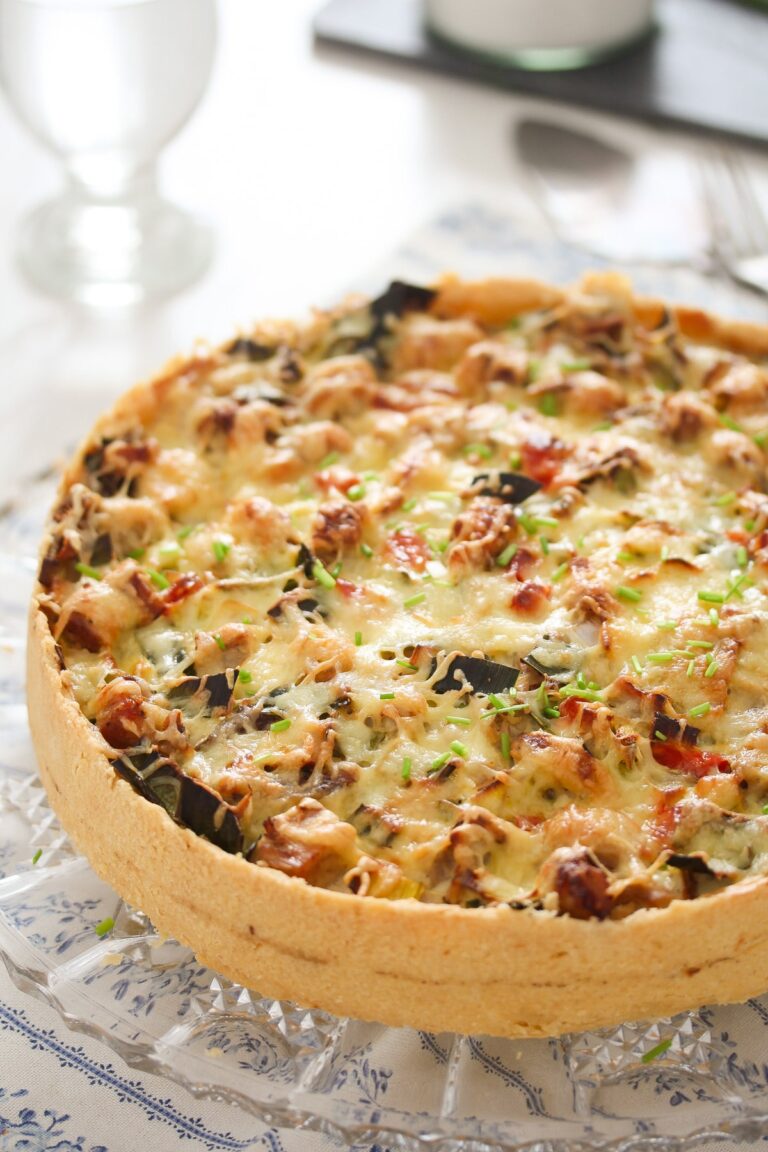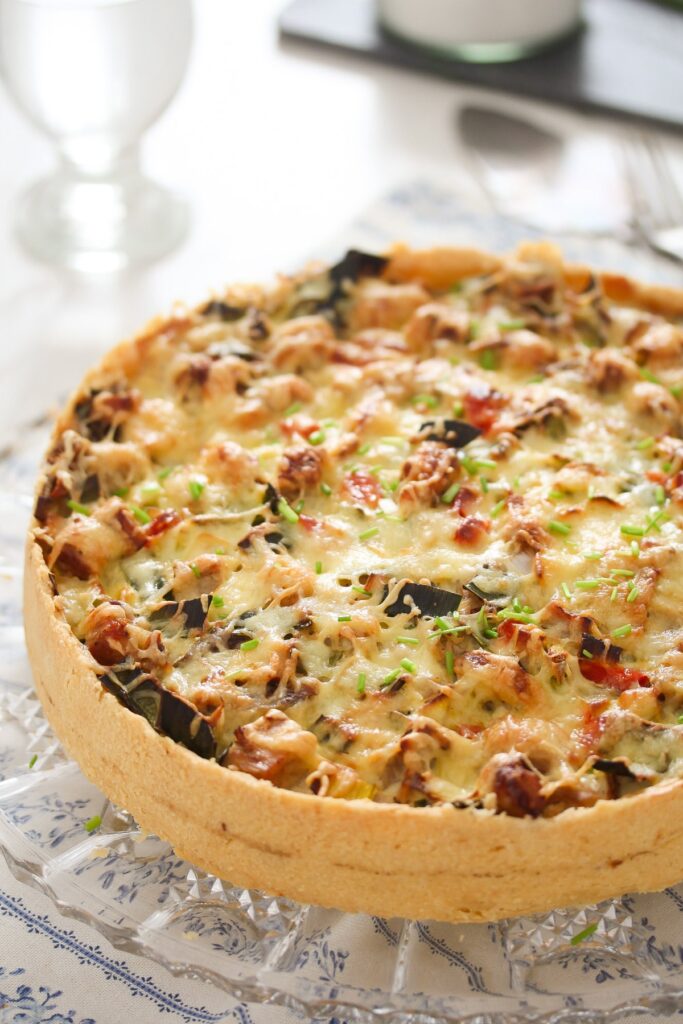 Flaky crust, tender chicken pieces, scallions… some of my favorite things. A piece of this delicious and comforting Chicken Pie would make anyone happy. Some crisp, green salad on the side, maybe a few tomatoes and you will need nothing more. Except a beer, maybe.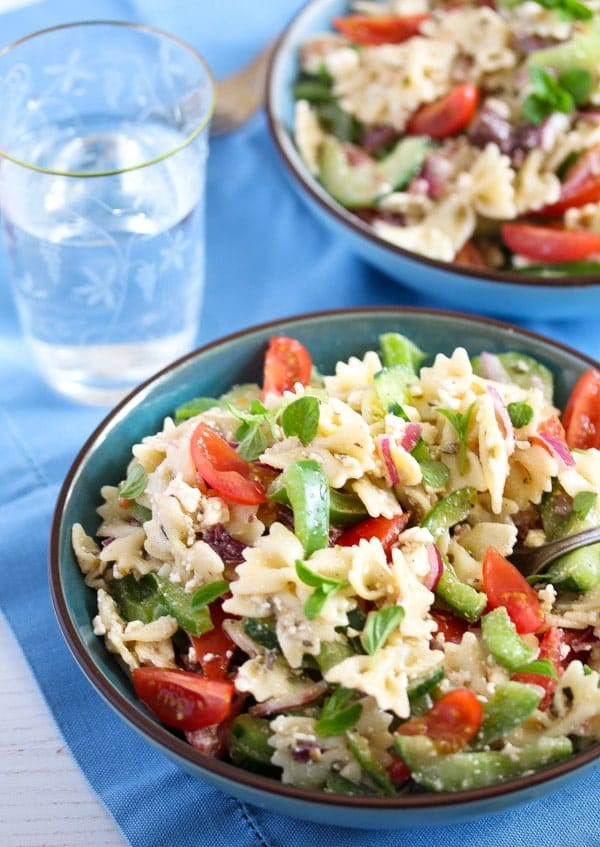 The perfect salad for a summer potluck. A hearty Greek pasta salad with tomatoes, green bell pepper, cucumbers, olives and feta. Goes well with grilled chicken, fish or sausages.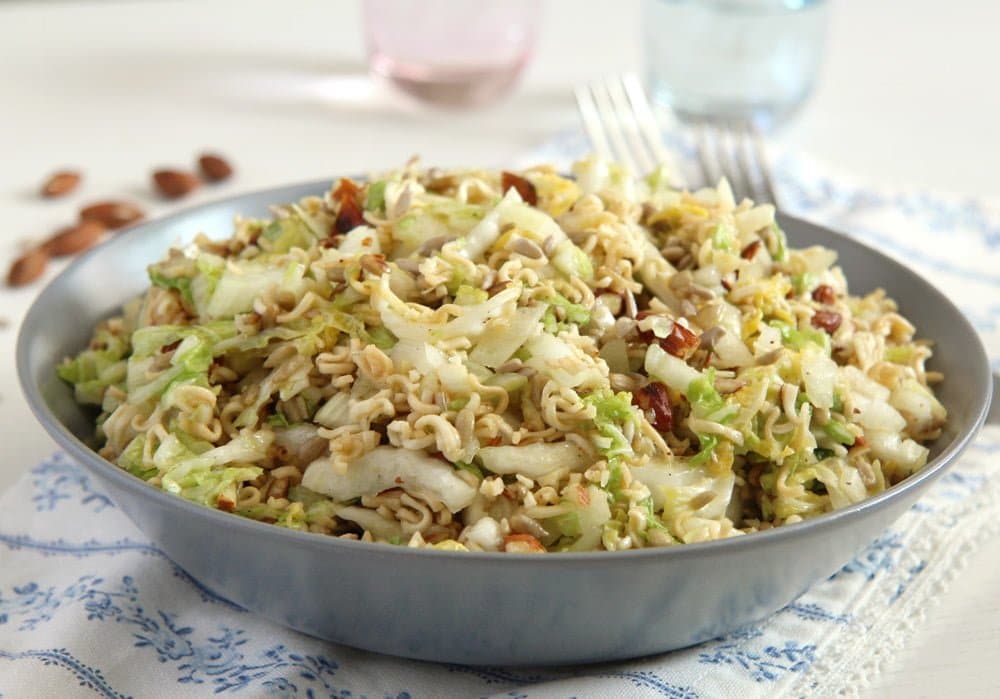 The famous German Yum Yum Salad, one of the most popular party or potluck noodle salads in our area. And probably the best of them all, you should definitely try this Ramen Napa Cabbage Salad, you will end up making it again and again.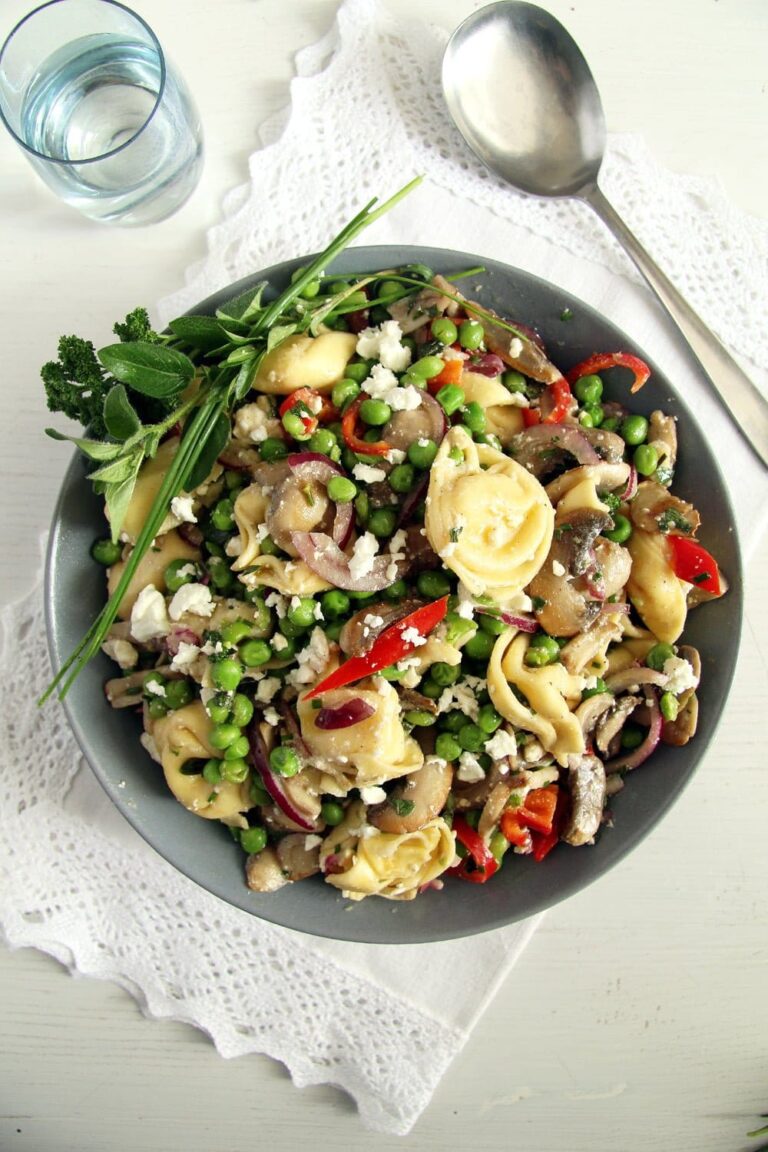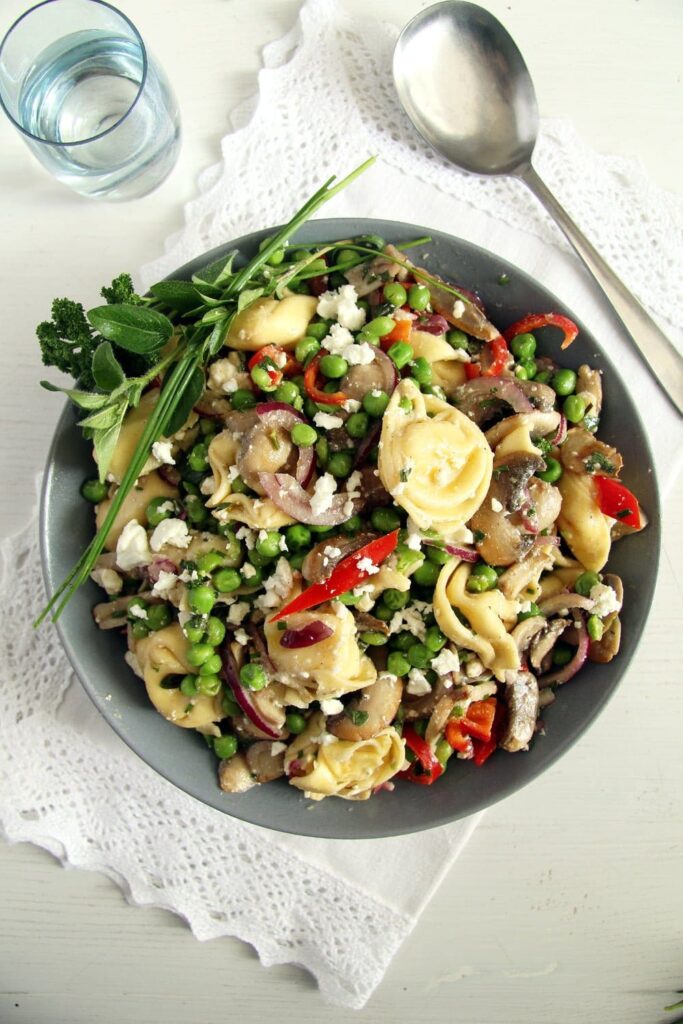 Another classic potluck noodle salad in our area is this filling Tortellini Salad, I've had it just yesterday evening at a party. You can always be sure to please with this salad, only ingredients that most people love.
Another crowd pleaser is this amazingly creamy and comforting Deviled Egg Pasta Salad with Bacon, once you've had some, you'll keep going back for more. And you will probably forget all about the grilled meat...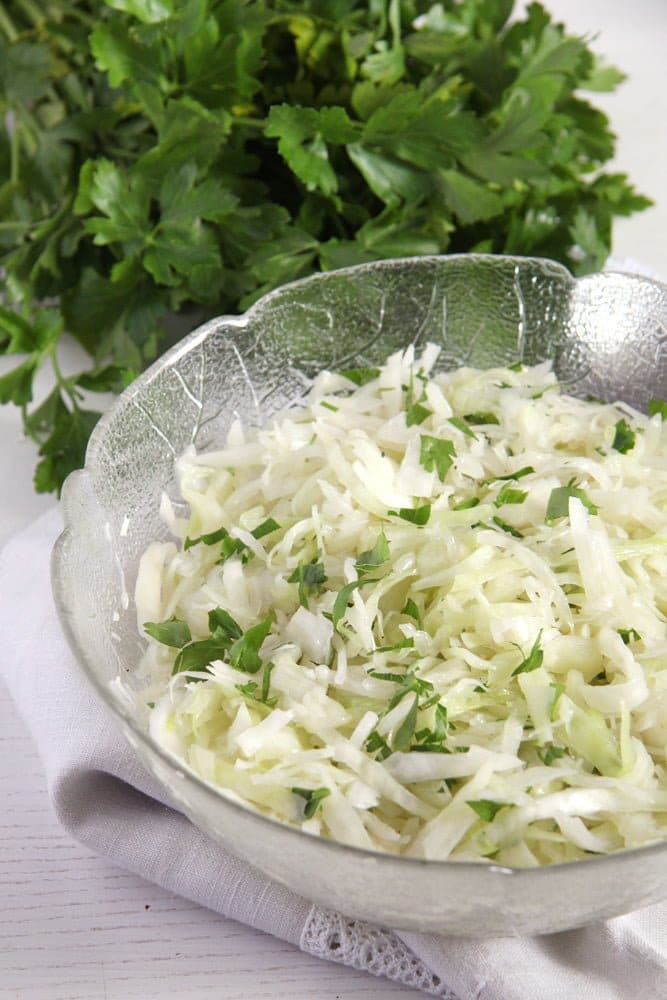 How about a refreshing side dish for all the meat and sausages? This Simple White Cabbage Salad would be just perfect! Just a few ingredients, very little work, it can be made in advance, it is cheap and it tastes better than any cabbage salad I have ever known.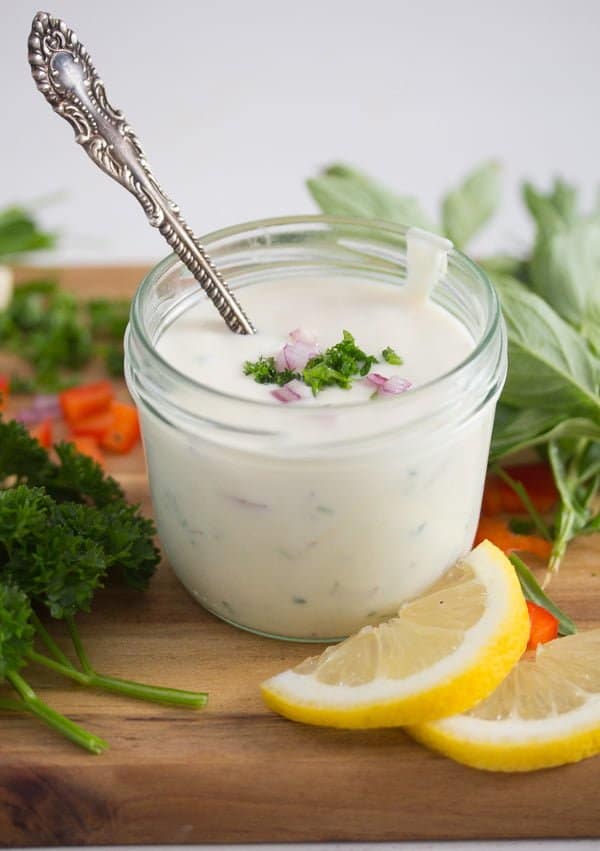 There is probably nothing I make more often than this Basic Yogurt Dressing, at least twice a week. It tastes amazing all the time and thanks to its countless versions, it never gets boring. Chop an onion and a crisp salad into pieces, give them to a salad bowl you can carry around (preferably one with a lid) and store the yogurt dressing in a separate container. You can either mix everything together just before you eat or let the guests add as much dressing to their salad as they wish.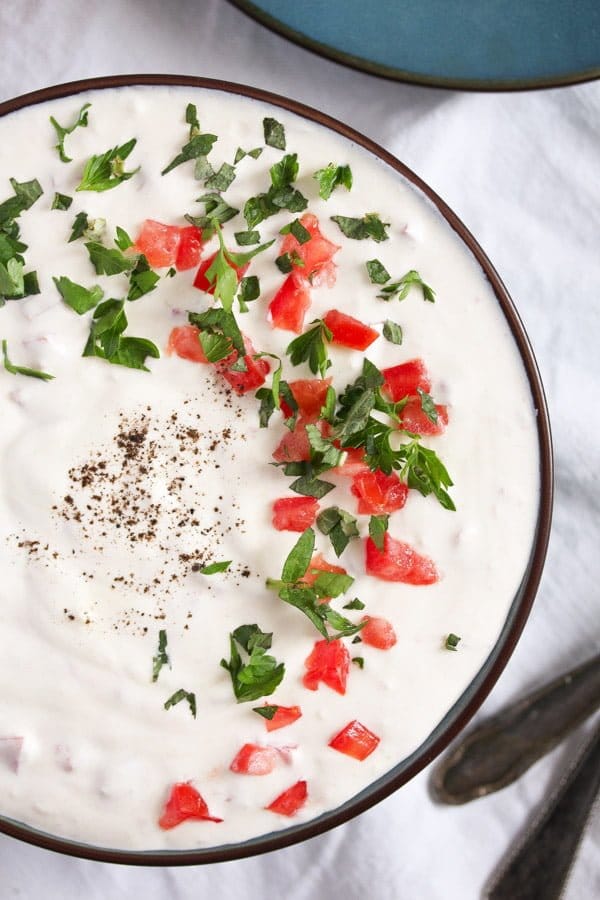 If there is only one dip or sauce you should try this summer, than it should be this Garlic Sauce with Tomatoes, it is the best in the world! And although it contains tons of garlic, even people who don't usually eat that much garlic would love it!!! You can enjoy this garlic extravaganza either on bread, as a dip for vegetables or as a side for grilled meats.
And if you are supposed to bring something sweet to a potluck, how about these soft, sweet and delicious Strawberry Muffins with White Chocolate? They are quick to make, easy to transport and everybody would love them.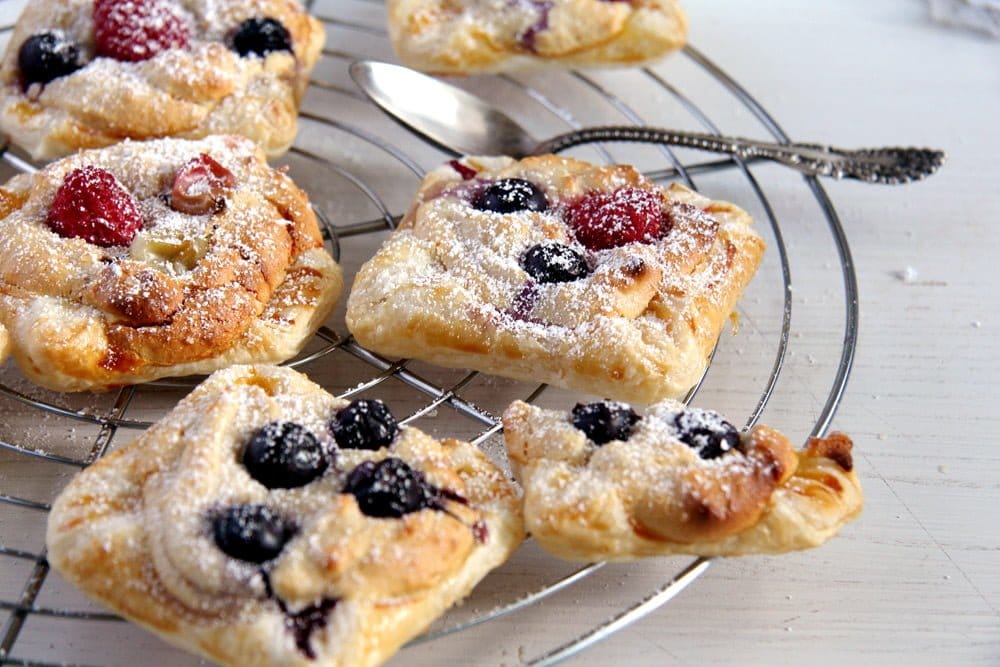 Very easy to make and to transport are these Puff Pastry Parcels with Berries and Marzipan. You can use just about any berries you can find in your garden or at the market.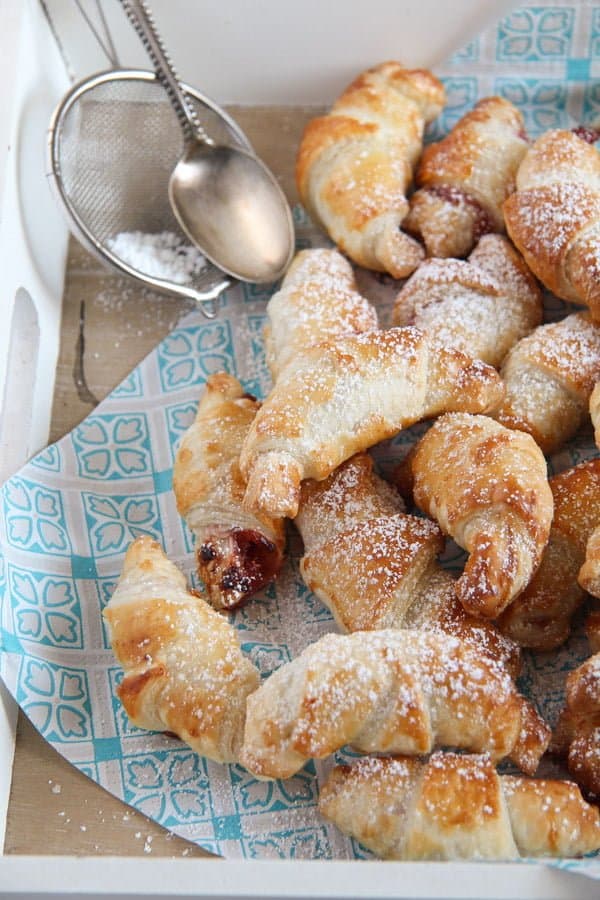 As you can see puff pastry is a very suitable ingredient for potluck food. Not only savory puff pastry nibbles, but lots of sweet things as well. You will adore these little and aromatic Puff Pastry Croissants filled with Rose Jam. And although I totally recommend you trying rose jam, if you cannot find it, any kind of sturdier, aromatic jam would do as well.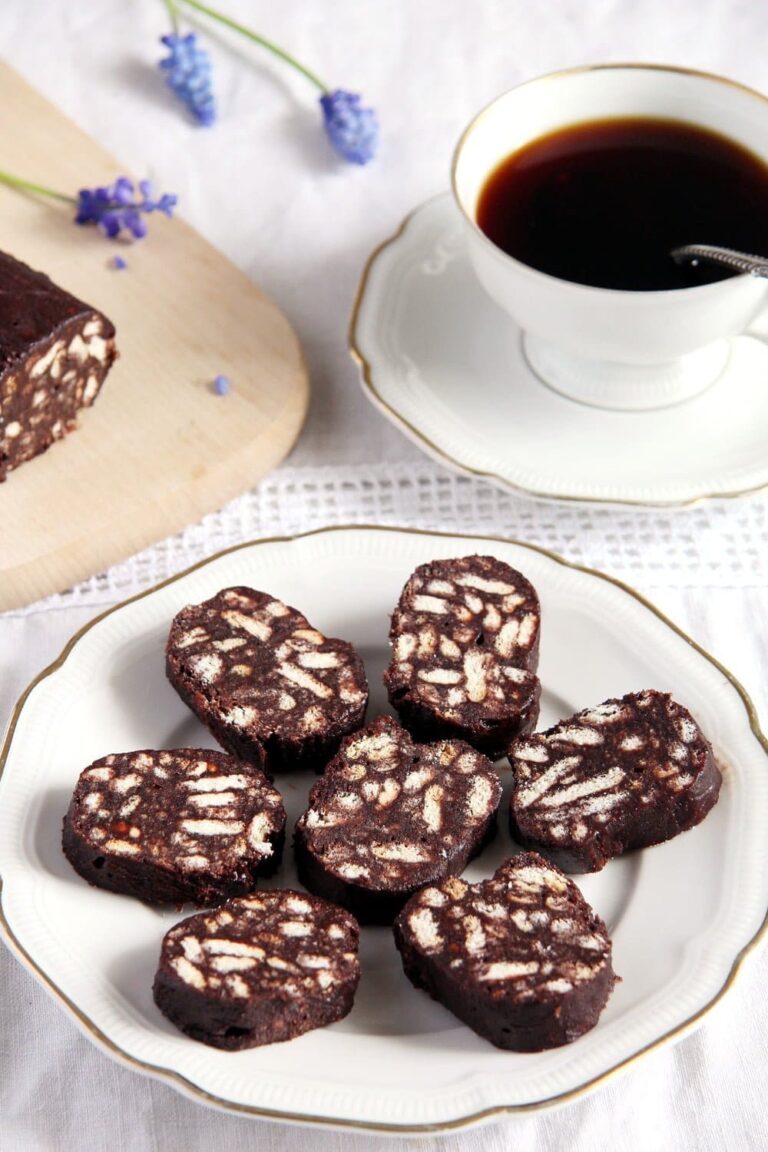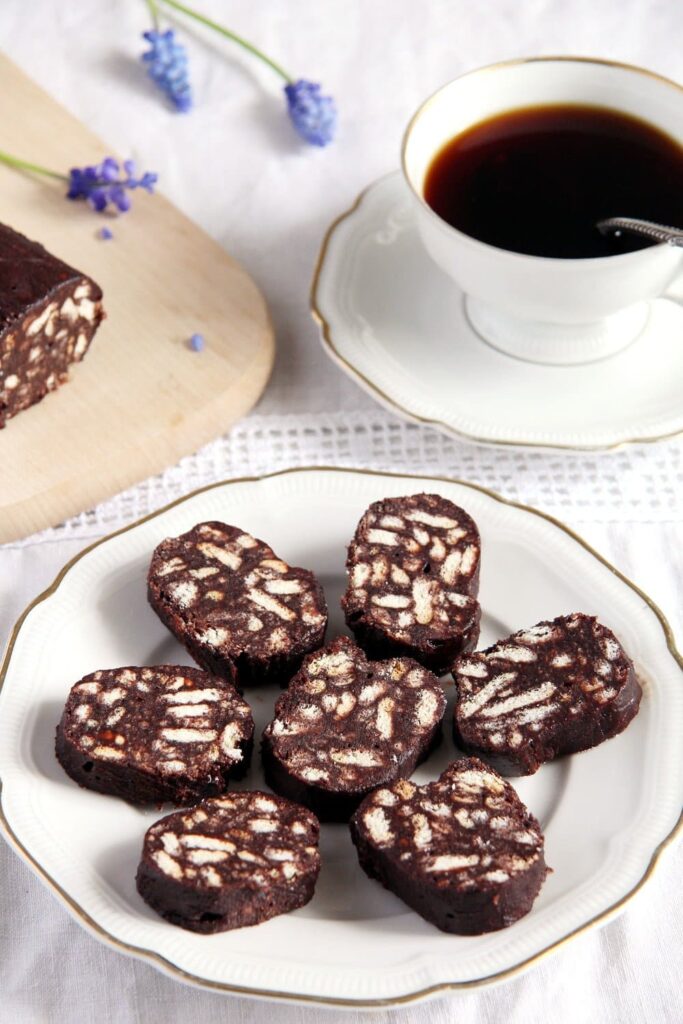 This Salami Biscuit is something children would love! Just make sure you have some napkins to clean their faces and hands when they are done with the chocolate salami.
I hope you like these Potluck Dishes ideas. No matter which one you choose to make, I am pretty sure you will love it!