Chunky yellow lentil soup made with beef bones, vegetables and lots of spices. This is a comforting, warming soup for the cold season.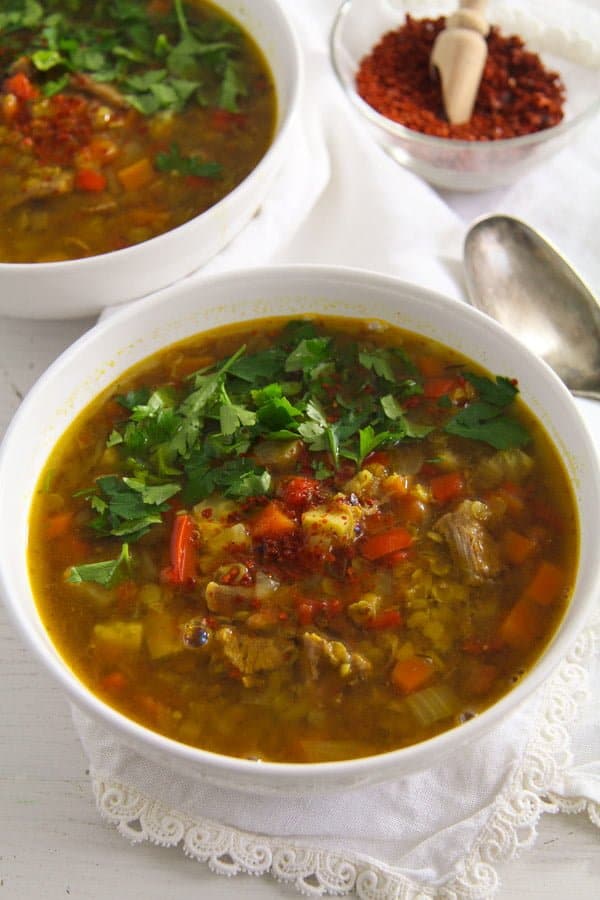 Comforting yellow lentil soup with yellow split lentils and beef bones cooked from scratch.
If you read the previous post or if you have taken the time to peruse the Recipe Index on Where Is My Spoon, you might have noticed that we dearly love our soups here.
I make lots and lots of soups from simple creamy vegetable soups like this Creamy Mushroom Soup with Cream Cheese to more elaborate, time-intensive soups like the German Beef Soup with Marrow Dumplings.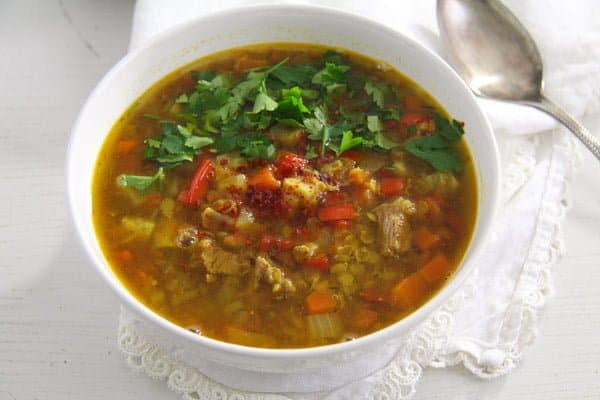 What do you need?
Stock:.
You can make it from scratch, making your beef stock with a piece of stewing beef and some bones or you can make it with bought good quality beef broth or bone broth for a speedier version.
I almost always make my own stock, from plain chicken stock or beef broth to bone broth made of turkey or beef bones or leftover chicken or turkey bones from a roast.
I do use stock cubes or paste sometimes when I am out of stock or when the broth is not as powerful as I want it to be or when I just want to make a very quick soup for lunch or dinner.
To make the stock you will need some vegetables like onion, carrots, bell pepper, celeriac, or celery stalks.
And the usual spices: bay leaves, black peppercorns, cloves, allspice.
You can use this broth for making any other soup you like. You can also use it for stew, sauces, or whatever recipe that requires stock.
Beef:
The stock is made using 2-3 beef bones and a piece of beef stewing meat.
Spices:
To make the soup I used Indian spices to give the soup a different flavor, to make it different than our usual German spiced beef and lentil soup.
You will need turmeric, ginger, cumin, coriander, allspice, and chili flakes.
I almost always add vinegar to this kind of soups. Start with 1 tablespoon balsamic or red wine vinegar and add more after stirring well and tasting.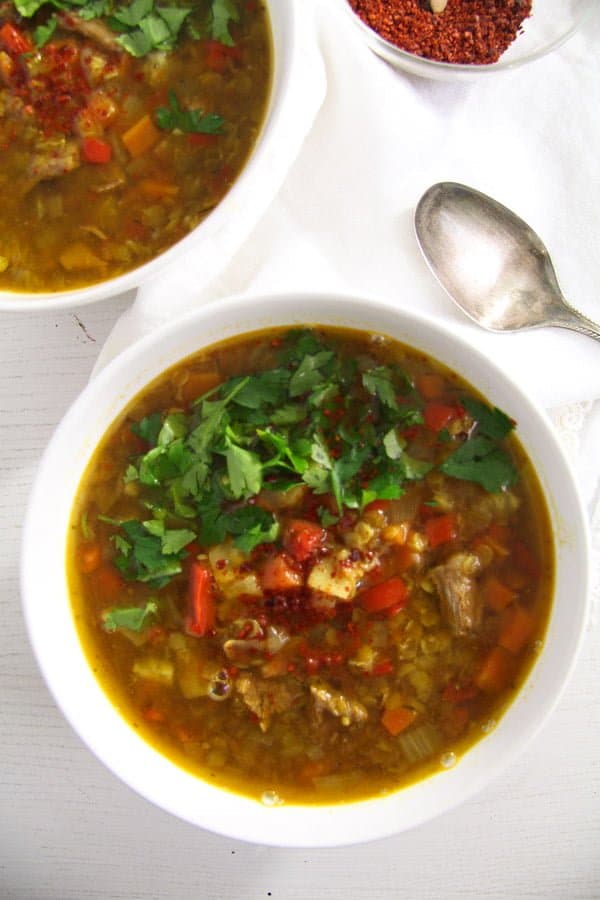 Other recipes made with beef broth or beef bone broth: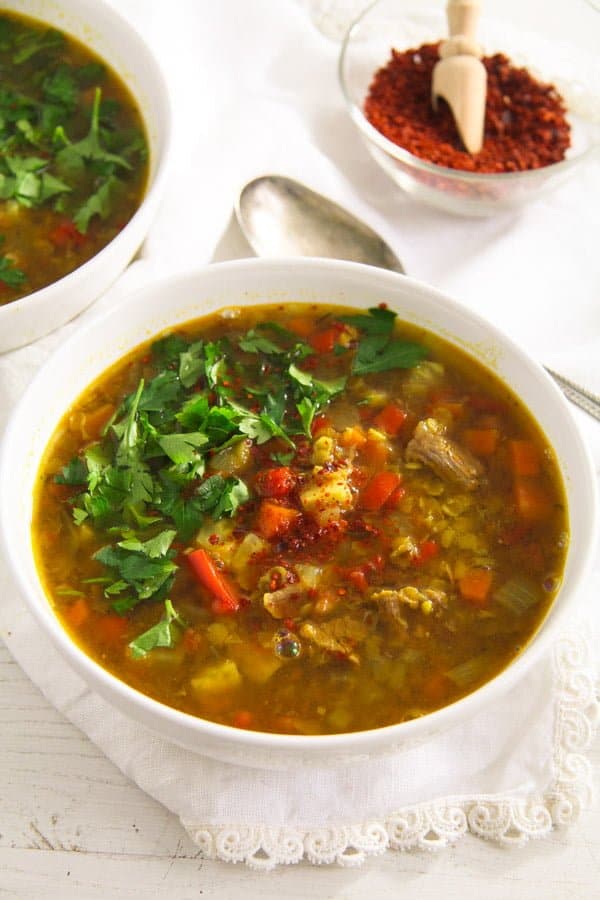 [mv_create key="883" type="recipe" title="Yellow Lentil Soup (with Beef Bones)" thumbnail="https://whereismyspoon.co/wp-content/uploads/2018/01/beef-lentil-soup-5-von-5.jpg"]