Crunchy on the outside and soft on the inside, these vegan baked potatoes with cornmeal crust make the perfect side dish.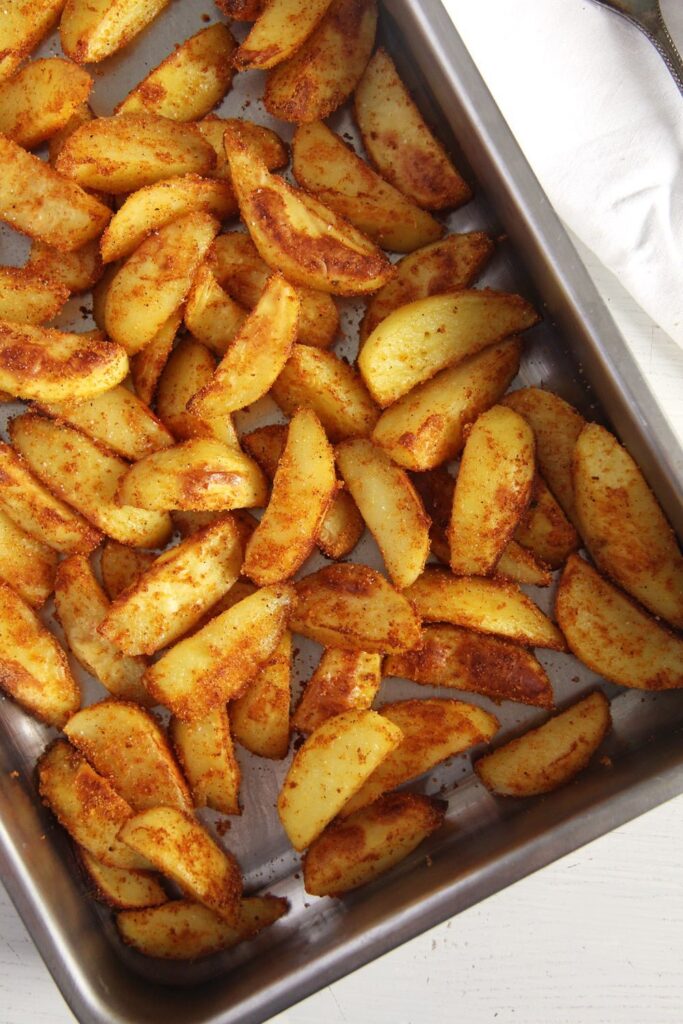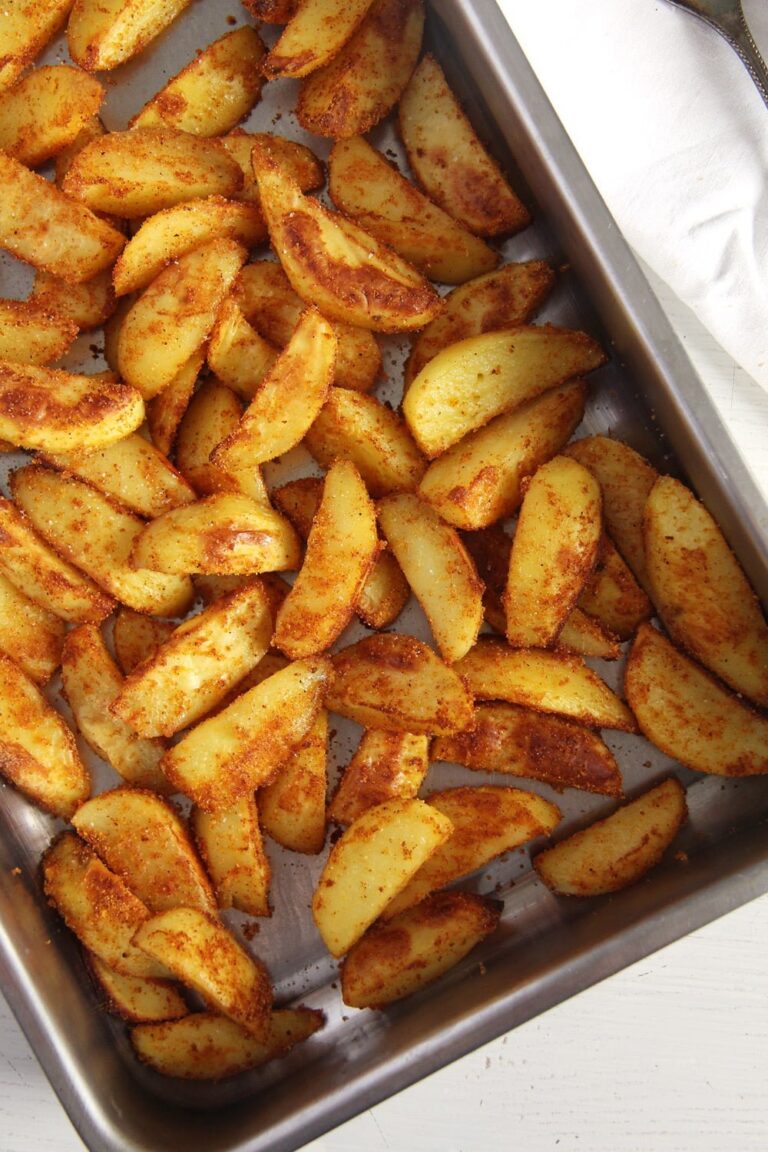 The last recipe in this Polenta Series on Where is My Spoon, I really hope you found a few things you liked. As a native Romanian I obviously enjoyed each of the posted recipes, but I do hope that I could offer something to those of you who are not familiar with polenta and its endless variations. There are so many other delicious recipes I could think of, including polenta or cornmeal, quite a few that I have cooked and photographed but still not posted, because other ones seemed like a better choice. I really had a hard time choosing.
And I cannot really say what I like most myself. Today's baked cornmeal potatoes, which were the absolute hit for my little daughter? Or the Basic Polenta with cheese, which is one of my son's favorite meals, somethings he wishes me to cook at least once a month? Or the Polenta Chips, which were something so new and so delicious? Or the Polenta Orange Cake, which my husband loved the most and which was such a revelation after so many failed attempts of making a really good cornmeal cake? I really can't decide…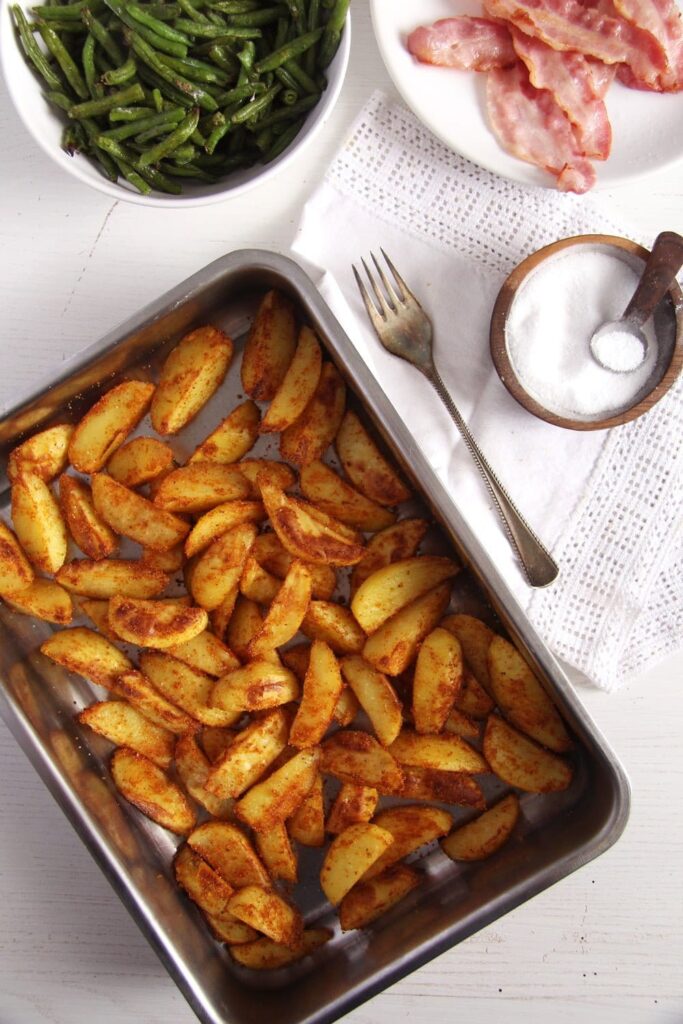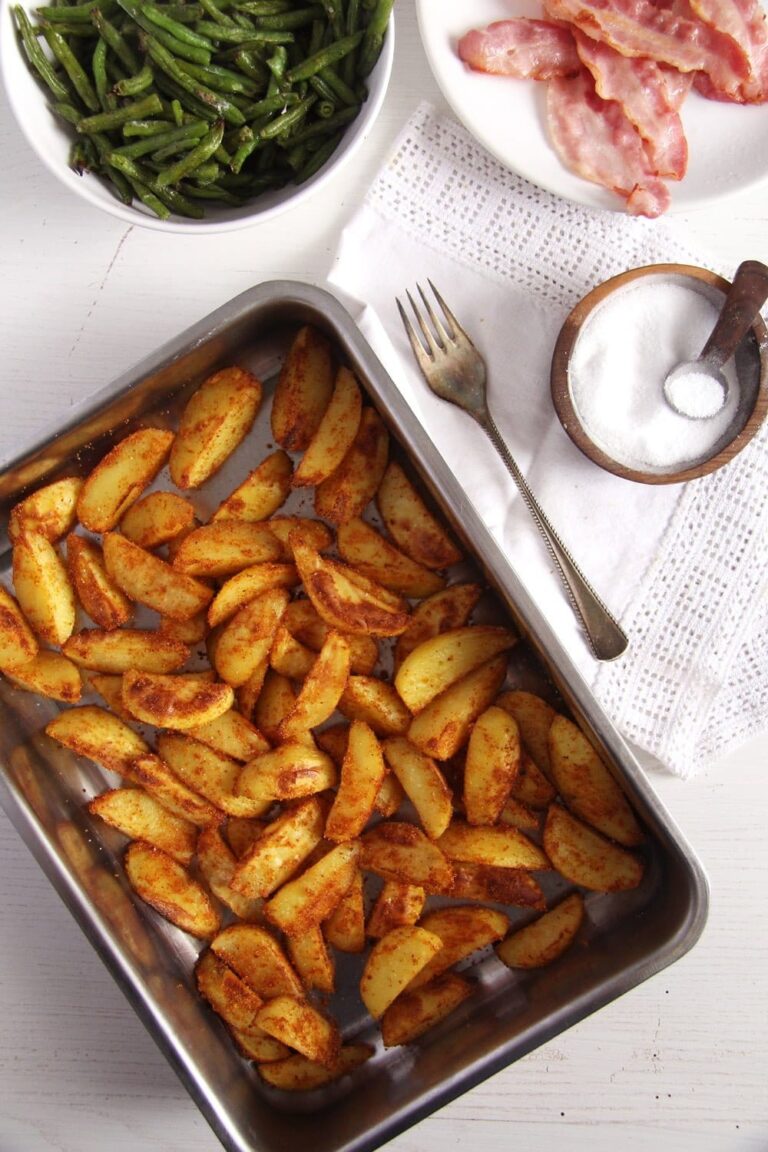 I made these baked cornmeal potatoes for the first time sometimes before Christmas, when I was starting to plan the polenta series. I think it might have been the first recipe I photographed for this series. I found the recipe in an old Romanian recipe magazine, something that my aunt used to send me from Romania a few years ago. I was a bit skeptical about it at first, I thought the crust would be too gritty, but then I thought that a try is worth it, we love baked potatoes and it would be great to have another version of them, in case the recipe was good. So I did give it a try and it was really well worth it, we all loved the baked cornmeal potatoes so much, that I have been making them regularly ever since.
They are so easy to make and so delicious, you will keep making them too, once you have tasted them. They make a perfect side dish for any kind of roast or steak, for chicken or fish. We had them as a main meal as well, with salad, vegetables or pickled vegetables, a yogurt or chili dip and once with some bacon on the side. Basically, lately, whenever I don't have much time to cook before the kids get home after school or kindergarten, I either make a quick soup or these baked cornmeal potatoes with a dip and salad. And I never hear any complaints!
The use of spices is really up to you, using paprika and garlic makes them more Romanian I suppose, but you can vary the spices to your liking. I use regular teaspoons and tablespoons to measure the ingredients, not the American measuring spoons.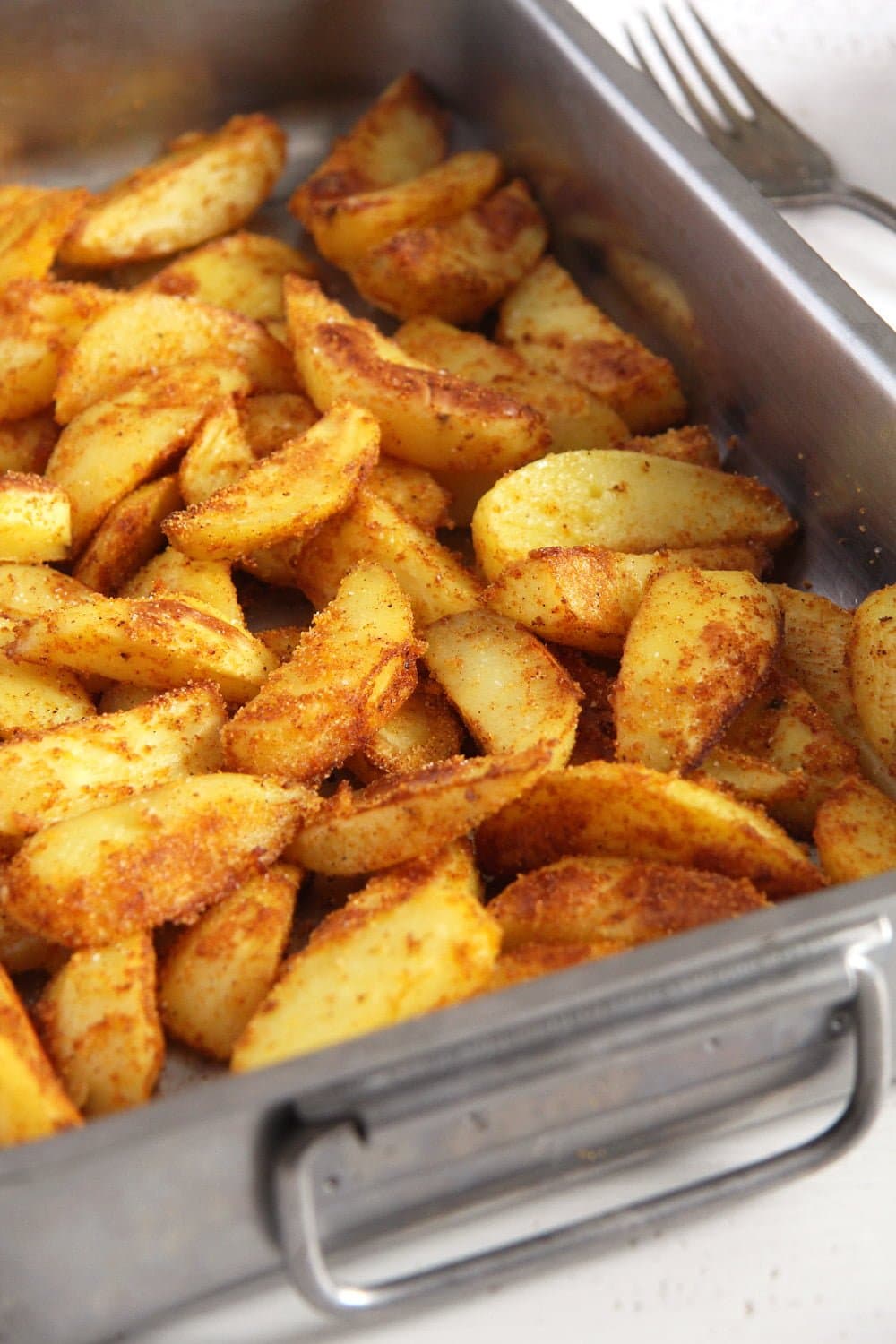 This post contains affiliate links. The price you pay as a consumer does not change, but if you make a purchase we will receive a commission which helps support the blog.
Others you might like: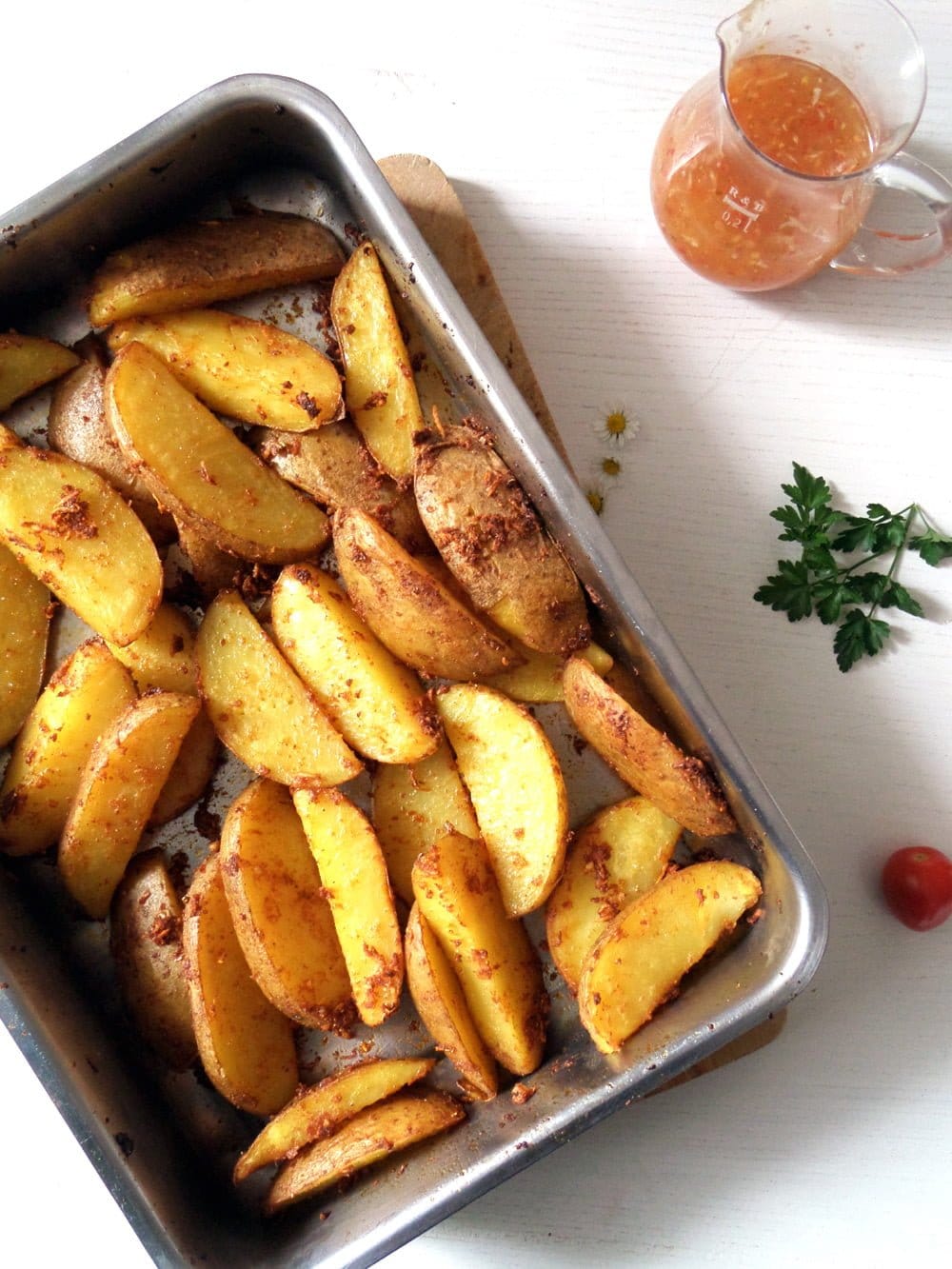 Potato Wedges with Sweet Chili Dip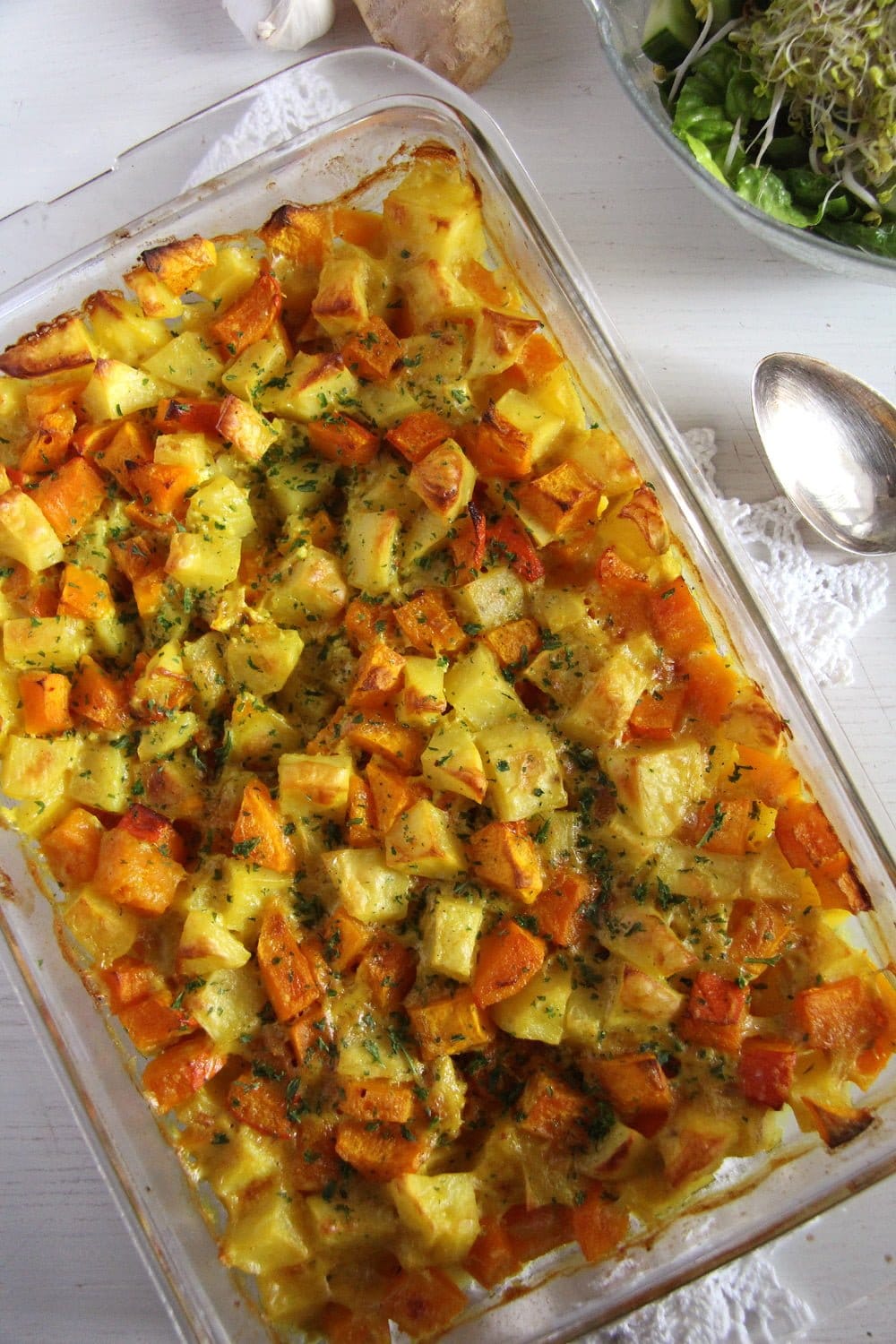 Pumpkin Potato Casserole
Golden Rosted Potatoes with Avocado Dip