A delicious, typical Romanian kind of moussaka made with only two main ingredients: potatoes and ground meat.
Another one of my grandmother's recipes, another one of my childhood favorites. No matter what my grandmother cooked (well, with very few exceptions) can be counted among my favorite dishes: Chicken Soup with Semolina Dumplings, Romanian Chicken and Pea Stew, Easy Skillet Macaroni and Cheese or Smooth Creme Caramel or Flan to name just a few, they are all recipes that talk about my childhood, that bring back memories, that comfort me and so on.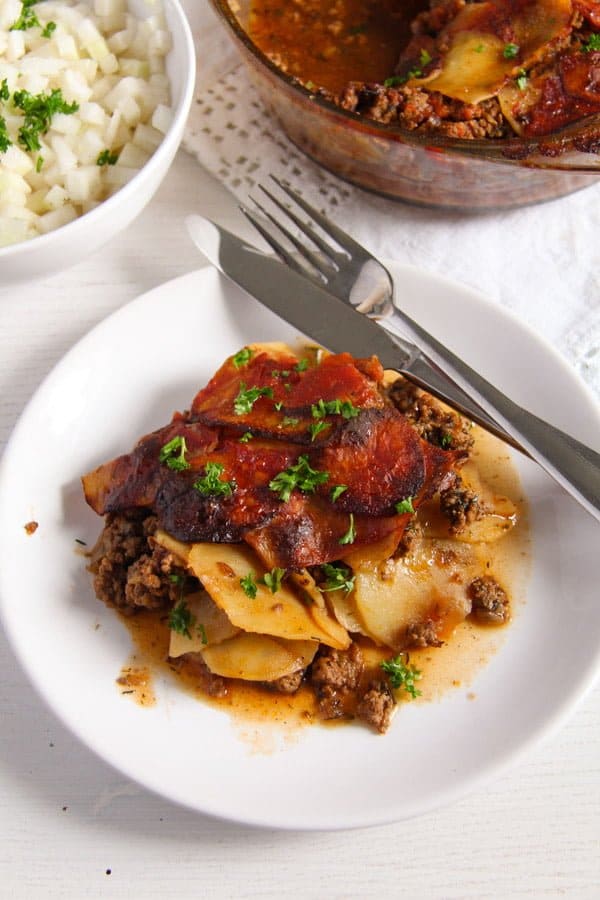 I cook a lot, I experiment a lot in the kitchen, I always try new things and I become very enthusiastic when it comes to food and new recipes generally, more than most people I know. Yet, every time I cook one of my grandmother's old recipes, I cannot help but wondering (for a short moment), why do I even bother cooking something else? The food my grandmother used to cook is always so good, it never disappoints, it always turns out well and nobody ever complains at the table…
But then I get wrapped up in yet another cookbook, something about Lebanese or Indian cooking for instance and then I know, that unlike my grandmother, I could never cook the same dishes again and again for my whole life, no matter how good they are. But still, these dishes that I have posted here on Where Is My Spoon during the past week or so and those still coming this week, are the dishes that I cook more often than any other dishes I know.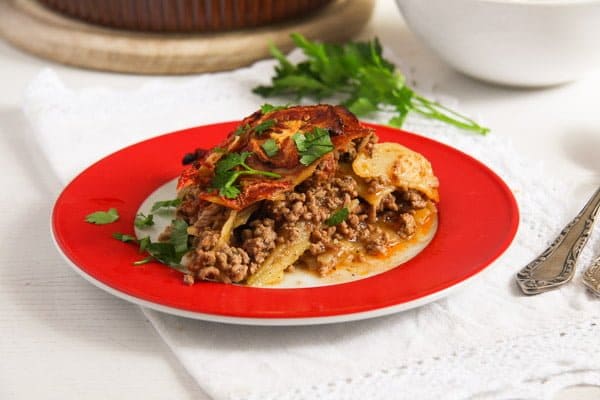 Of course, the main reason for cooking them so often is because I grew up with them and I love them dearly. But that is not the only reason. Other things that speak in their favor and make them a common affair on our dinner table is their simplicity, their cheapness, the fact that the ingredients are always easily available and that the dishes are very easy and quick to make.
That was the way my grandmother cooked. With the exception of a few more festive dishes like Sarmale – Traditional Romanian Cabbage Rolls with Pork and Rice or Cozonac – Romanian Sweet Bread with Walnuts, her dishes were simple, quick to make, very seasonal and very cheap, we did not have a lot of money, so she would have to make the most out of very little and when it came to cooking she managed that brilliantly every time, without ever having to sacrifice the quality and the taste.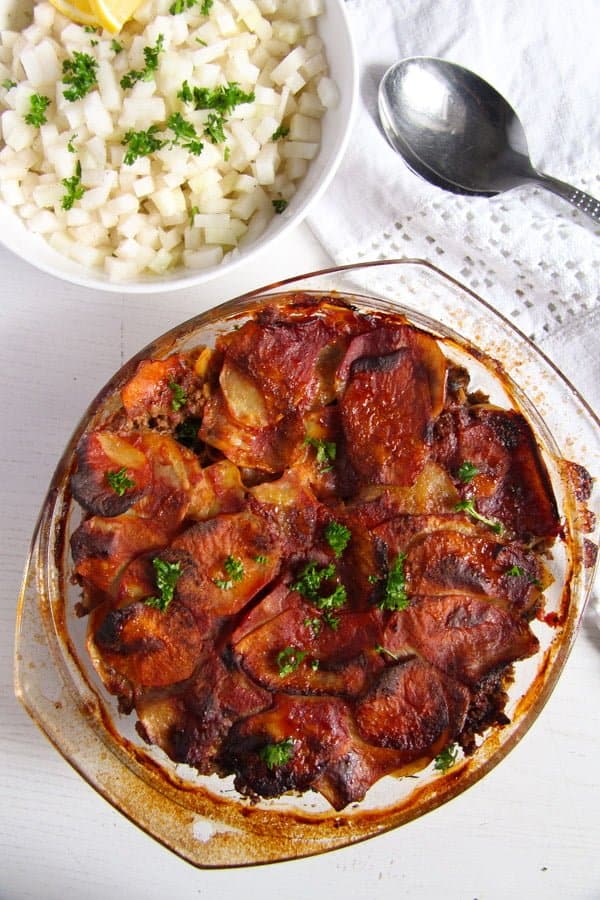 She would always say that she would prefer to eat meat only once a week, but then always the best meat she could afford and despite the fact that she worked long hours and never had much time, she always walked to the market to buy fresh vegetables and would refuse to buy any veggies at the regular greengrocer's, because only God knew where he got his limp vegetables from.
This Easy Moussaka with Potatoes is a typical example of her cooking: very few and cheap ingredients, quite healthy, making the most of very little and tasting so good and comforting you cannot stop eating it. And unlike the most Greek style moussakas, it doesn't contain any eggplants, which sadly, makes my husband and kids very happy! 🙂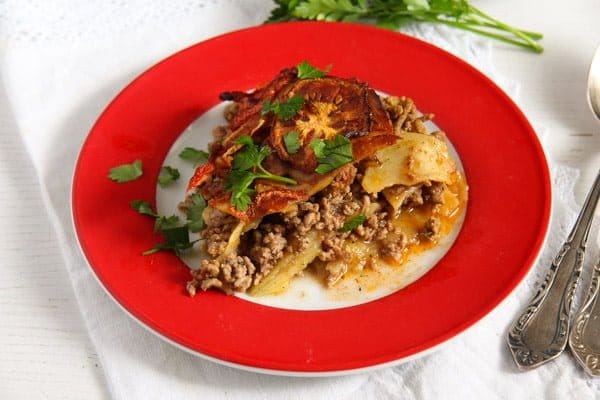 I love eggplants and I would gladly put them into the Easy Moussaka with Potatoes as well, although my grandmother never did, but after doing it once and having to eat the moussaka alone for the following three days, I gave that up and stick to my grandmother's original recipe ever since.
Otherwise, I hope you had a wonderful Christmas time! And enjoy the rest of the holidays! 🙂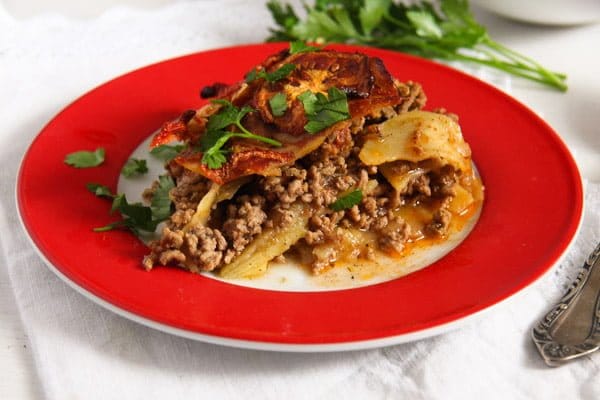 Other casseroles you might like: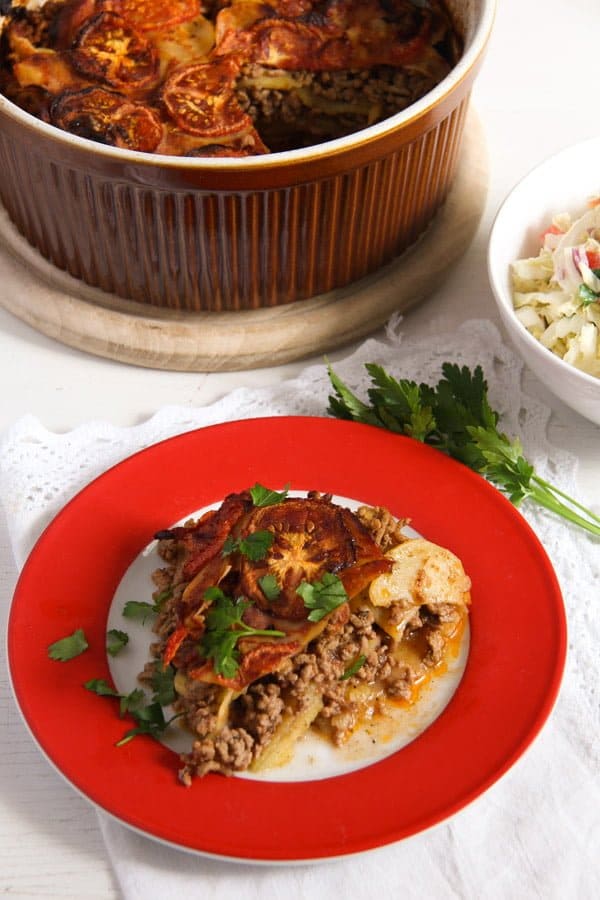 This post contains affiliate links. The price you pay as a consumer does not change, but if you make a purchase we will receive a commission which helps support the blog.